Who Does 'Girls' Star Jemima Kirke Play in 'Sex Education' Season 3?
Sex Education Season 3 debuts with new characters, including Jemima Kirke in a pivotal role. The beloved Netflix show took the world by storm when it first debuted. Many of its viewers might have been lured by the title (which delivered its promise in total abundance), but stayed for the characters and relationships.
Season 3 of Sex Education promises to take things to a different level. With Kirke, former star of the HBO series Girls in a new role, new fans could join the bandwagon. But who does Kirke play in Sex Education season 3?
Jemima Kirke seeks to restore the school to its former glory in 'Sex Education'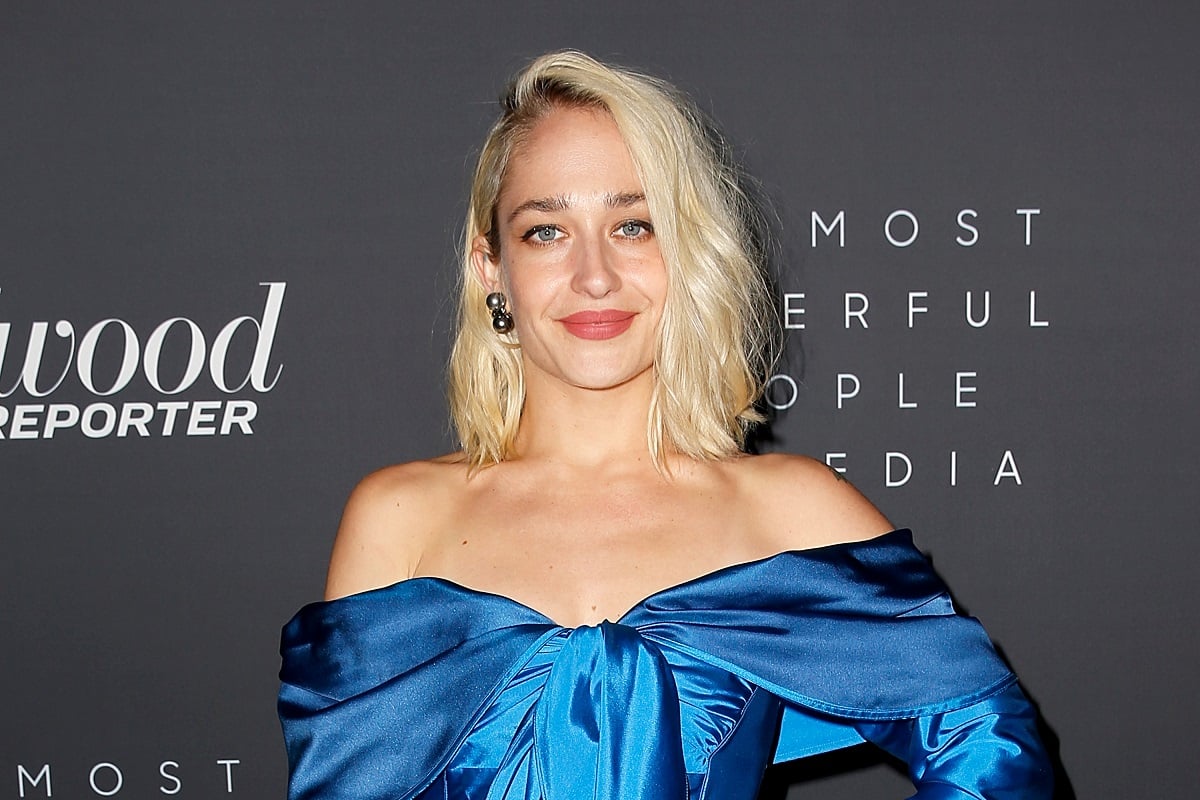 The fictional Moordale High School is, without a doubt, one of the most chaotic places ever. The amount of sex and drug use going on in the school is obscenely high. Viewers got acquainted with the characters on Sex Education Seasons 1 and 2 through the hopelessly socially awkward Otis.
In the first season, Otis used his therapy skills to set up a sex advice business in the school, partnering with wild card Maeve. The two helped their fellow schoolmates navigate their sex lives or lack thereof using their impressively set up system of illegal but helpful advice. This spirals out of control in the second season.
In Sex Education Season 3, we meet Hope Haddon, played by Kirke. Kirke plays the new Moordale headteacher who takes over from Groff and hopes to "improve its academic standing" and restore it to its former glory. Hope was once a Moordale student, thus solidifying her determination to ensure the school is once again a "pillar of excellence."
Kirke played the sexually liberated Jessa Johansson in 'Girls'
Viewers met Jessa in the pilot episode of Girls after she moved from France to New York, thinking she was pregnant. She shows up at a party thrown by Marnie and Hannah. Although Hannah is welcoming, Marnie has her doubts about letting Jessa into the fold because she once slept with Marnie's boyfriend back in college.
In season 2, Jessa shows signs of depression but denies it. She, however, enrolls into a rehab facility as seen in season 3 but is uncooperative and antagonizes other patients. Later, Jessa starts going to AA meetings to recover from her drug use fully, and she grows close with Hannah's boyfriend, Adam. Their friendship blossoms, and the two start developing feelings for one another.
During Marnie's season 5 wedding, Adam kisses Jessa but walks away. When they meet at an AA meeting, Adam confronts Jessa about the kiss, but she would rather not speak about it due to its complexity. They end up having sex, and later on, Adam volunteers to pay for Jessa's school fees to help her get her degree. Her relationship with Hannah was strained for the last two seasons, but the pair made up at the end.
How are 'Sex Education' and 'Girls' similar?
Aside from the connection the two shows share through Kirke, Sex Education director Ben Taylor cited Girls as an inspiration for the teen series. "Girls moved the needle for a lot of shows, in displaying sex in a more casual light and as a form of expression and self-love, Kirke told the Guardian in 2021.
The actor continued of her co-star and series creator Lena Dunham. "One thing I love that Lena [Dunham] did, is that sex doesn't have to be sexy and the nudity doesn't have to be sexual." This mentality clearly influenced shows like Sex Education.
In Sex Education, Kirke's character Hope will butt heads with Otis' sex therapist mother, Jean, due to their opposing ideologies. She said, "You have two of the few grown ups on the show, and they are polar opposite thinkers and threats to each other." The actor called the experience, "fun."
Despite her characters' perspective, Kirke firmly falls on Jean's side of the debate. "It's essential because we're talking frankly about how teenagers have sex and how we hope teenagers will have sex. So we have to speak their language," she explains.
RELATED: How 'Sex Education' Season 3 Is Different From Past SeasonsIn