'Girls' Star Lena Dunham Fantasizes About Becoming 'Hunter Biden's Beautiful Wife' in the White House
Lena Dunham isn't shy about sharing exactly what she thinks, no matter who it offends. The 34-year-old Golden Globe award winner got caught up in more than one controversy based on her public comments. The latest incident may be the weirdest.
The Girls creator tweeted out her desire for a married man and even created a fantasy life for them. What was Dunham thinking?
Lena Dunham believes in open conversations about sex and dating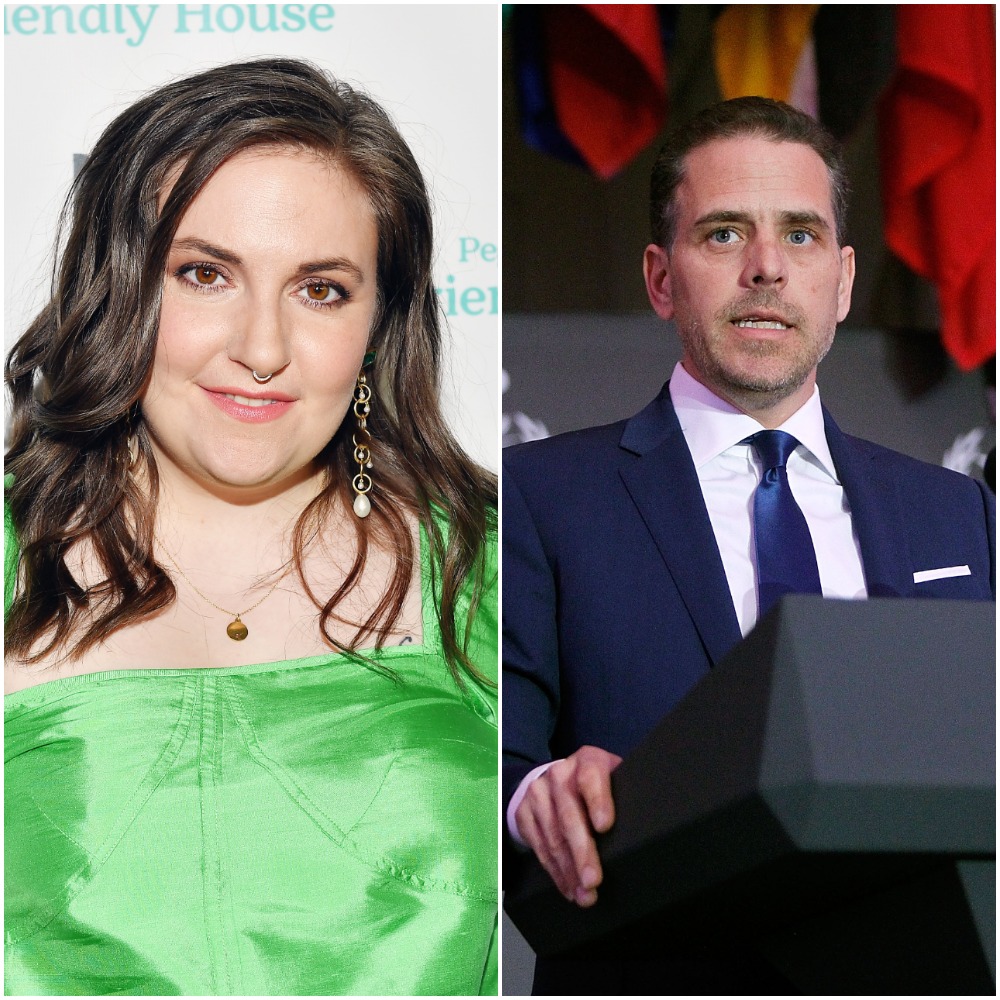 The HBO hit Girls was lauded for being frank and honest about millennial dating lives. The series followed Hannah Horvath (Dunham) as she figured out life in her early 20s while living in Manhattan. It was like Sex and the City for a younger, more modern audience. Girls debuted in 2012.
Hannah was an often neurotic but always honest character who had similar personality quirks to Dunham herself, who is both the creator and writer of the series. But there's a big difference between a fictional television show and real life situations.
Dunham tweeted a fantasy about Hunter Biden
RELATED: Lena Dunham Has a Butt Tattoo In Honor of Her Favorite Restaurant
President Joe Biden's son Hunter Biden is currently being investigated by the Justice Department for tax-related issues, CNN reported. But that's not enough to dissuade Dunham from creating a fictional world for herself and the married father of five, at least on social media.
"I cannot wait to spend holidays at the White House when I am Hunter Biden's beautiful wife," the Girls alum tweeted on Jan. 21, just one day after his father's inauguration.
Fans found the tweet especially curious because Biden is married to filmmaker Melissa Cohen. He was previously married to Kathleen Buhle, with whom he shares three daughters. Biden also has a child with another woman and a son, Beau, with his current wife Cohen.
The 'Girls' creator keeps creating controversies
Dunham's followers were confused and mostly disgusted by the actor's tweet, but that doesn't mean they were surprised. The star keeps making headlines for controversial reasons, including revelations she made in her memoir Not That Kind of Girl where she described having sexual interactions with her younger sister when they were both children.
In 2016, she said on a podcast that she wished she had an abortion so she could understand the experience better. Dunham later apologized for making "insensitive" comments.
And overall, the actor gets in trouble for saying whatever she's thinking, with little concern for how the comments will be perceived. This leads to plenty of apologies from Dunham.
Lena Dunham has a quiet love life
For all the talk of sex and dating, you'd think Dunham would have a more colorful dating past. But it's tame compared to the exploits of Hannah Horvath.
She started dating Bleachers guitarist Jack Antonoff in 2012 before splitting with him in 2017. Both parties insisted the break-up was friendly and they harbor no hard feelings.
It seems a long shot that Dunham will get her wish and join Biden in the White House. But stranger things have happened.