Gisele Bündchen Says Her 13-Year Marriage With Tom Brady Is No 'Fairy Tale'—'It Takes Work to Be Really in Sync'
For a celebrity couple like Gisele Bündchen and Tom Brady, it looks as though their lives are all glitz and glamour. We tend to forget that just like the rest of us, their relationships require a great deal of hard work, and things aren't perfect all the time. Brady and Bündchen have been married for many years, and they have two children of their own, plus Brady's son from a previous relationship with his ex Bridget Moynahan.
Despite his being one of the best football players in the NFL and her being a world-famous supermodel, they deal with the same daily life struggles as so many others – and now Bündchen has opened up to the world about how she feels. Bündchen says her 13-year marriage to Brady is no "fairy tale" – and says that "it takes work to really be in sync."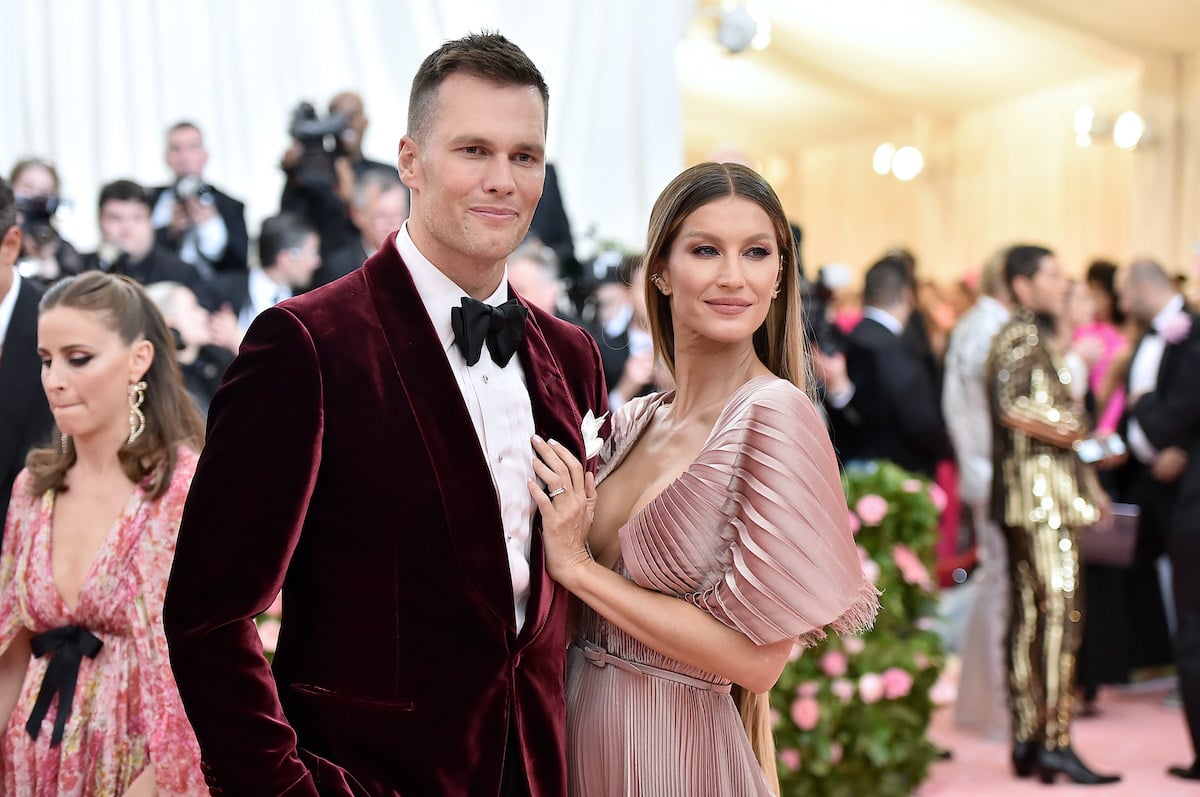 Bündchen and Brady's marriage
The quarterback and the stunning supermodel each have millions of fans, most of whom can agree that they are an amazing couple. So, what has their marriage been like over the years? According to Parade, they met on a blind date – and is was quite an experience!
Brady had just gotten out of a relationship with Moynahan when he was introduced to his future wife, and years later, told shock jock Howard Stern that "When she walked in I just thought she was the most beautiful woman I've ever seen."
Sweet! Looks like the feeling was mutual since Bündchen herself said that "You know that feeling of, like, you can't get enough? From the first day we met, we've never spent one day without speaking to each other."
Shortly after meeting, it was discovered that Moynahan was expecting Brady's child – but that didn't ruin things for the couple. While it was a shock at first, the NFL star says that he and Bündchen "made the best of the situation", and their relationship only got stronger from there.
Good Housekeeping reports that they have been through their fair share of ups and downs, but always remain supportive of each other. They love thinking back to their proposal, which happened in 2009 on a private plane. Brady lined the inside of a jet with champagne and roses, and 10 days later, the two officially became husband and wife in a small ceremony in California. Two months later, they said "I do" a second time on the beach of Santa Teresa, Costa Rica.
What has Bündchen said about her marriage to Brady?
After such a romantic beginning, it seems like Bündchen and Brady were destined to have the perfect marriage. However, this really isn't the case, according to what she recently said. Page Six reports that the model said her marriage is not a fairy tale, and that successful relationships do not "just happen."
What else was revealed? Bündchen also said that "It's never the fairy tale people want to believe it is. It takes work to be really in sync with someone, especially after you have kids." How great to know that even the biggest celebrities feel just like the rest of us.
Has Bündchen said anything else?
The Brazilian-born model didn't hold back, and what she had to say is so easy to relate to. Bündchen spends most of her time at home caring for the children, and fortunately, her husband has noticed all her hard work. Says Brady, "She hasn't worked much in the last 10, 12 years while raising our family."
He is grateful for her dedication, and his wife is just as thankful that "he lets me take the reins when it comes to our family." Bündchen was quick to add that "He trusts my decisions." While their marriage may not be a fairy tale, it really sounds like it is as close as it can get. 
RELATED: Gisele Bundchen Shares the Parenting Style She and Tom Brady Follow