'Gladiator' Movie Cast 20 Years Later: Who Has the Highest Net Worth?
'Gladiator' was a huge moneymaker in 2000. But how much coin have the stars banked since then? Here's how the key players rank when it comes to net worth.
From Cast Away to X-Men to Mission: Impossible 2, the year 2000 delivered a slate of blockbuster films that brought in big bucks at Hollywood studios. And Gladiator was among the most popular and profitable that year. But how much money have the stars of the film pulled in since then? Here's a snapshot of what else the key players from Gladiator have accomplished, plus an estimate of the wealth they've amassed over the last two decades since the film's release.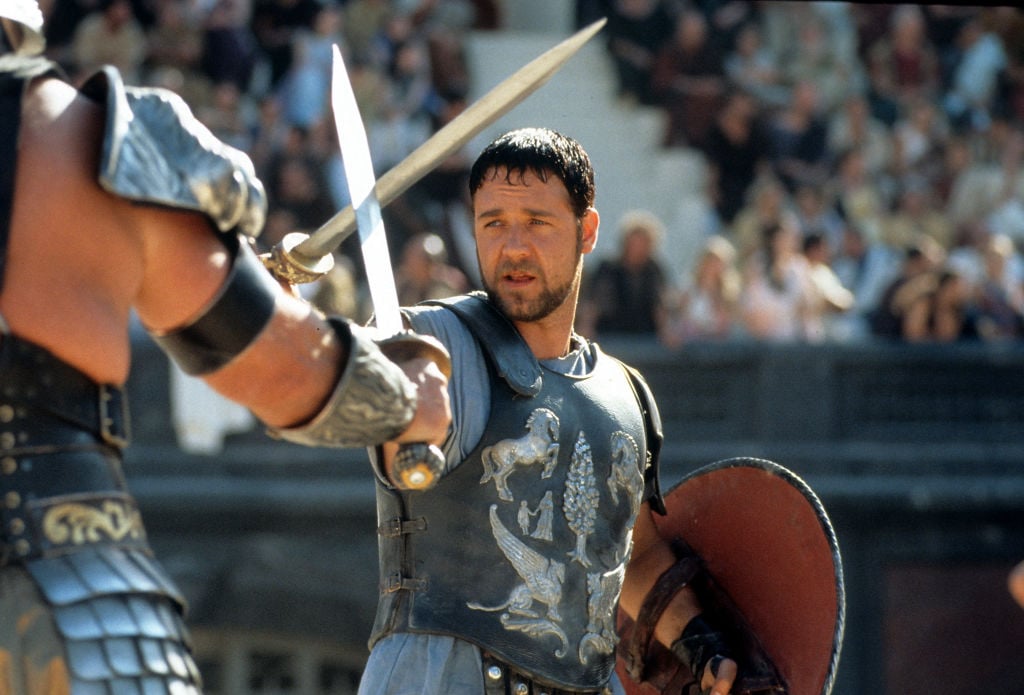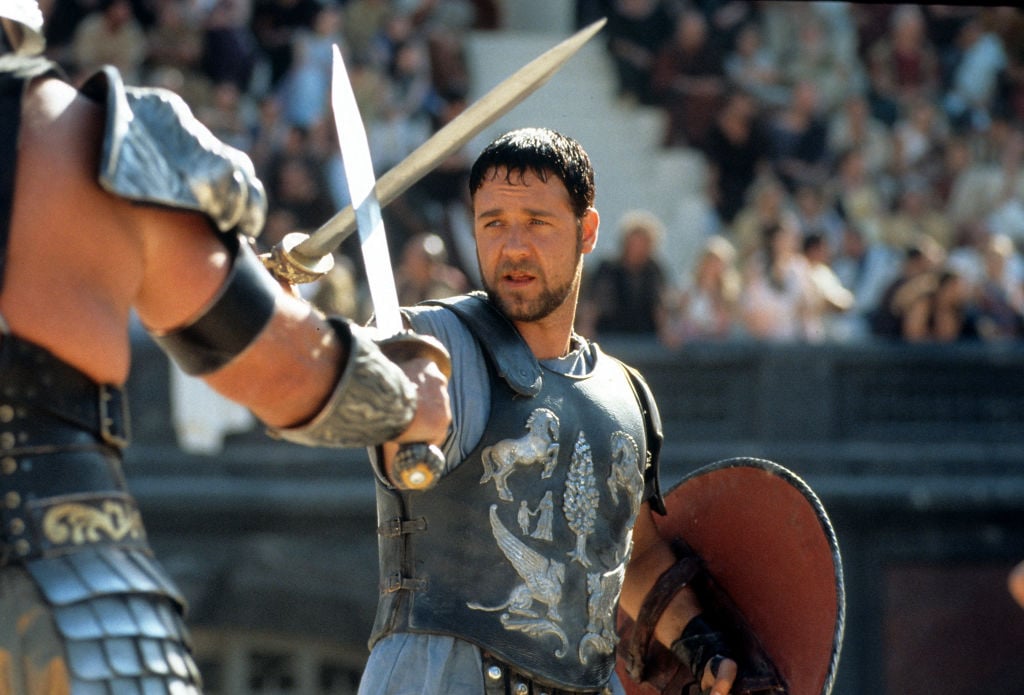 'Gladiator' won acclaim with an all-star cast and crew
"Father to a murdered son. Husband to a murdered wife. And I will have my vengeance, in this life of the next." – Russell Crowe as Maximus in Gladiator.
When Gladiator premiered in theaters 20 years ago amid critical acclaim and fan frenzy, it was poised to become a hit. The trio of writers, David Franzoni, John Logan, and Willian Nicholson, had already delivered winning scripts like Amistad, Any Given Sunday, and Sarafina!, respectively. The film's director, Ridley Scott, was famous for hits like Alien, Legend, and Thelma & Louise. What's more, the talent in front of the camera matched the caliber of the crew.
Russell Crowe and Joaquin Phoenix played rivals, Maximus and Commodus. Connie Nielsen's character, Lucilla, was positioned squarely in the center of the conflict between the two men. And Djimon Hounsou rounded out the cast as Juba, a friend and confidant of Maximus.
The sweeping backdrops, moving dialogue, and impassioned performances drove Gladiator to gross over $460 million worldwide, according to Box Office Mojo. There's no question that the studio cashed in big time. And after the amazing success of Gladiator, many of the cast members went on to grow their individual fortunes. Here's the scoop on who has made the most dough so far.
Connie Nielsen
Nielsen rose to fame when she appeared in the 1997 thriller, The Devil's Advocate. By 2000, the actress had solidified herself as a Hollywood fixture with parts in Innocents, Mission to Mars, and Gladiator.
Since then, Nielsen has worked steadily in television and film, including the role of an Amazonian Queen in Wonder Woman and Justice League. She has built a career and personal wealth, and according to Celebrity Net Worth, Nielsen is worth an estimated $8 million.
Djimon Hounsou
Prior to Gladiator, Hounsou demonstrated his dramatic acting chops with roles in films such as Amistad. The actor's performance in Gladiator solidified Hounsou as a bona fide movie star, and he has continued to score well-paying gigs.
Fans may remember him from Constantine, Blood Diamond, and Guardians of the Galaxy. As an in-demand actor with at least three future projects lined up, Hounsou's estimated wealth is $12 million, according to Celebrity Net Worth.
Joaquin Phoenix
Phoenix began acting during childhood, and some movie buffs will remember his early work in films like Parenthood in which he was credited as Leaf Phoenix. The actor was already a Hollywood veteran by the time he starred in Gladiator.
His post-Gladiator career includes critically acclaimed and commercially successful films such as Hotel Rwanda, Walk the Line, and Joker. With a string of winning roles, Phoenix has built his wealth to an estimated $50 million, according to Celebrity Net Worth.
Russell Crowe
Before Gladiator, Crowe was an established actor who had appeared in many movies, including The Quick and the Dead, Virtuosity, and L.A. Confidential. After Gladiator, the actor continued working on big-budget motion pictures with the paychecks to match.
Most notably, he earned $20 million each for Robin Hood and Master and Commander: The Far Side of the World. According to Celebrity Net Worth, Crowe's fortune amounts to an estimated $95 million, making him the wealthiest Gladiator cast member today.
Read more: 'Friday' Cast 25 Years Later: Who Has the Highest Net Worth?