Gladys Knight Net Worth and How She Makes Her Money
Gladys Knight, also known as "The Empress of Soul," is one of the most celebrated singers in the country. Here's Gladys Knight's net worth and how she makes her money.
Early years and rise to fame
Knight is best known for her hit song "Midnight Train to Georgia" and "If I Were Your Woman." She was born in Georgia on May 8, 1944, and made her singing debut at the age of 4, when she sang at the Mount Mariah Baptist Church in her hometown of Atlanta.
Knight began singing with her siblings and cousins at the age of 8, in 1952. The back-up singers named themselves "The Pips." When performing, they went by the name Gladys Knight and the Pips. Their first single, "Whistle My Love," was released in 1957. By 1961, they had their first hit with the song "Every Beat of My Heart."
Glady's Knight's greatest hits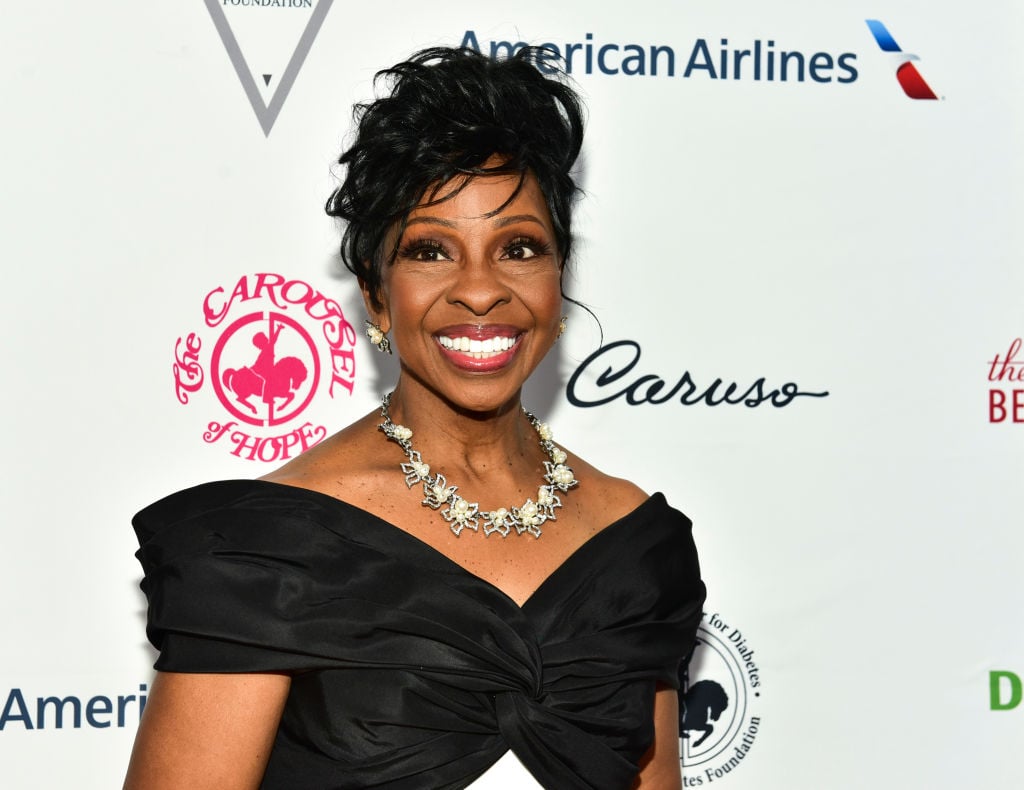 The group's career took off in 1966 when they signed a record deal with Motown Records. In 1973, the group left Motown for Buddah Records, a division of Arista. During their time at Buddah Records, their song "Midnight Train to Georgia" stayed at the No. 1 spot for two weeks on the pop charts and four weeks on the R&B charts. Gladys Knight and the Pips had three additional songs reach the top 10 spot. Among them were "I've Got to Use My Imagination," "Best Thing That Ever Happened to Me," and "On and On."
Awards
As of this writing, Knight has won seven Grammy Awards. In addition to her Grammys, she won a BET Lifetime Achievement Award in 2005, NAACP Image Awards, and a 1998 Rhythm and Blues Foundation Pioneer Award.
In 1996, she and the Pips (Merald "Bubba" Knight and cousins William Guest and Edward Patten) were inducted into the Rock and Roll Hall of Fame.
Controversy
Knight made headlines after the restaurant chain she lent her name to (Gladys Knight's Chicken & Waffles) was at the center of tax trouble. Knight allowed her son, Shanga Hankerson, to use her name and likeness to boost his restaurant's reputation, but she later cut ties with the establishment after the restaurants were in trouble.
In June 2016, the Georgia Department of Revenue closed all three locations because of theft charges against Hankerson, reports Atlanta Journal Constitution. Hankerson was accused of taking $650,000 in state sales and withholding taxes.
How she makes her money
Outside of music, Knight earns money from several income streams. One way she earns money is through acting. The singer made her acting debut in the 1976 film Pipe Dreams. She played the role of Maria Wilson.
Knight received a Golden Globe nomination for New Star of The Year (actress) for her performance. Other acting credits include The Jeffersons, Charlie & Co., I Can Do Bad All by Myself, The First Family, and Hawaii Five-0. Knight also has credits as a composer and producer.
Gladys Knight's net worth
Gladys Knight has a net worth of $28 million according to Celebrity Net Worth.
Read more: Alicia Keys Net Worth and How She Makes Her Money
Check out The Cheat Sheet on Facebook!