Gladys Knight's Son With Aaliyah's Uncle Sentenced to Prison For Business Tax Issues
Celebrities know more than anyone that money doesn't buy happiness. In many cases, fame and fortune bring out the worst in people, and those around them, even close family members. In the case of legendary singer Gladys Knight, money and greed caused an estrangement between her and her youngest son, Shanga Hankerson.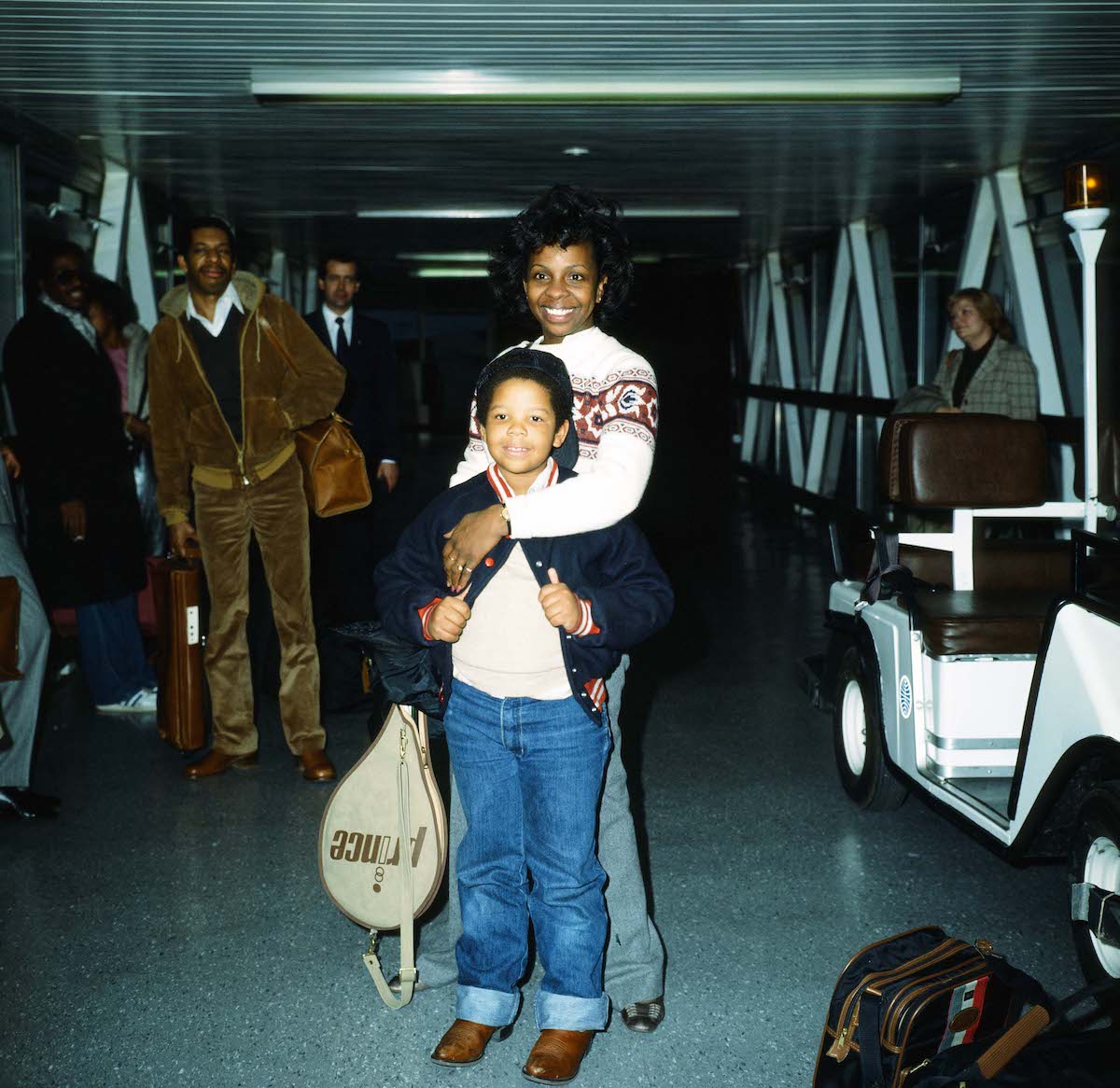 Hankerson is the founder of the now-closed southern comfort food eatery, Gladys Knight's Chicken & Waffles. But after years in business, Knight sued her son to have her name disassociated with the business upon discovery of his shady business practices. Now, Hankerson will serve two years in prison. The status of the relationship between the music icon and her son is unknown.
The son of two music legends had a difficult childhood
In the singer's memoir, she says the trouble with Hankerson began when she divorced his father, Barry. Barry is the uncle of Aaliyah and the founder of Blackground Records. Per Knight, her young son ate his pain away and by the age of 11, he ballooned to 320 pounds. 
Related: What Is Gladys Knight's Age, and Why Did She Agree to Perform at the Super Bowl?
Knight did what she could to help. But, a custody battle over Hankerson led her to a gambling problem. She eventually got help for her habit.
The "Midnight Train to Georgia" singer enlisted the help of celebrity fitness guru Richard Simmons, as well as sent Hankerson to Weight Watchers Camp. But Hankerson yearned most to be closer to his father. He shed the weight after Knight purchased him a home in LA, where his father lived. Hankerson eventually moved back to Georgia where he was born to start his business venture.
Shanga Hankerson seemingly turned his life around after opening the restaurant
At 21, Hankerson worked with his father and another investor to open Gladys Knight's Chicken and Waffles. The restaurants became famous for feeding Southern comfort food to stars from all over.
Fans even flocked to the Atlanta hot spot and waited hours in line for its signature meal: Four jumbo chicken wings on a golden waffle. At one point, the Atlanta Journal-Constitution reported that Hankerson was raking in $8 million in profit annually from the restaurant. 
Gladys Knight sues son after issues with the restaurant come to the light
In 2016, Hankerson was arrested for allegedly owing $1 million in unpaid taxes, penalties, and fees. At that time, there were a total of three locations. According to sources, Hankerson pocketed money from his business to finance a marijuana habit and sex parties, as the AJC reports witnesses told investigators. 
Related: Patti LaBelle and Gladys Knight's 'Verzuz' Battle is About More Than Just Music
Employees allege they were shorted on their pay, despite working long hours in conditions that were not always safe. Managers at the location claim they used their own money to keep the business afloat. One general manager, who was also a friend of Hankerson's, says he spent $12k from his personal credit card to keep the company's employee health insurance coverage from lapsing.
Hankerson was soon booked on felony theft charges, with prosecutors saying he kept $52k in state taxes. Knight filed suit against Hankerson to get her name removed from the restaurants, citing her reputation being on the line. She won the case.
Shanga Hankerson sentenced to one year in prison
In a new report, the AJC reveals that Hankerson, 45, will serve two years in prison and one year of supervised release. He's also ordered to pay restitution of over $1 million. He pleaded guilty to the charges against him. 
"Hankerson willfully disregarded his tax obligations for many years," Attorney Kurt Erskine said in an emailed statement. "Payroll taxes fund social insurance programs, including Social Security and Medicare, and are a large source of revenue for the federal government. Employers who fail to comply with their legal obligations will be held accountable."
Knight has not spoken out regarding Hankerson's sentencing. All three restaurants have since been permanently closed.