Gleb Savchenko and Peta Murgatroyd's Children Could Be Future 'DWTS' Ballroom Dance Partners [Exclusive]
Peta Murgatroyd said her son Shia enjoys dance class and even has a little partner – Gleb Savchenko's daugther.
Gleb Savchenko's daughter and Peta Murgatroyd and Maksim Chmerkovskiy's son could be the future of Dancing with the Stars.
Murgatroyd recently told Showbiz Cheat Sheet her 5-year-old son Shia loves to dance and practices his ballroom dance steps with Savchenko's daughter. When asked if Shia wants to follow in his famous parent's footsteps – literally – Murgatroyd thinks Shia just wants to have as much fun as mom and dad.
Gleb Savenchenko's ex-wife Elena helped Peta get Shia into dance
Growing up around dance only made sense that Shia would want to give it a shot. "I think he's seen us do it, but he doesn't really know what we do," Murgatroyd said during a discussion about Peta Jane Beauty.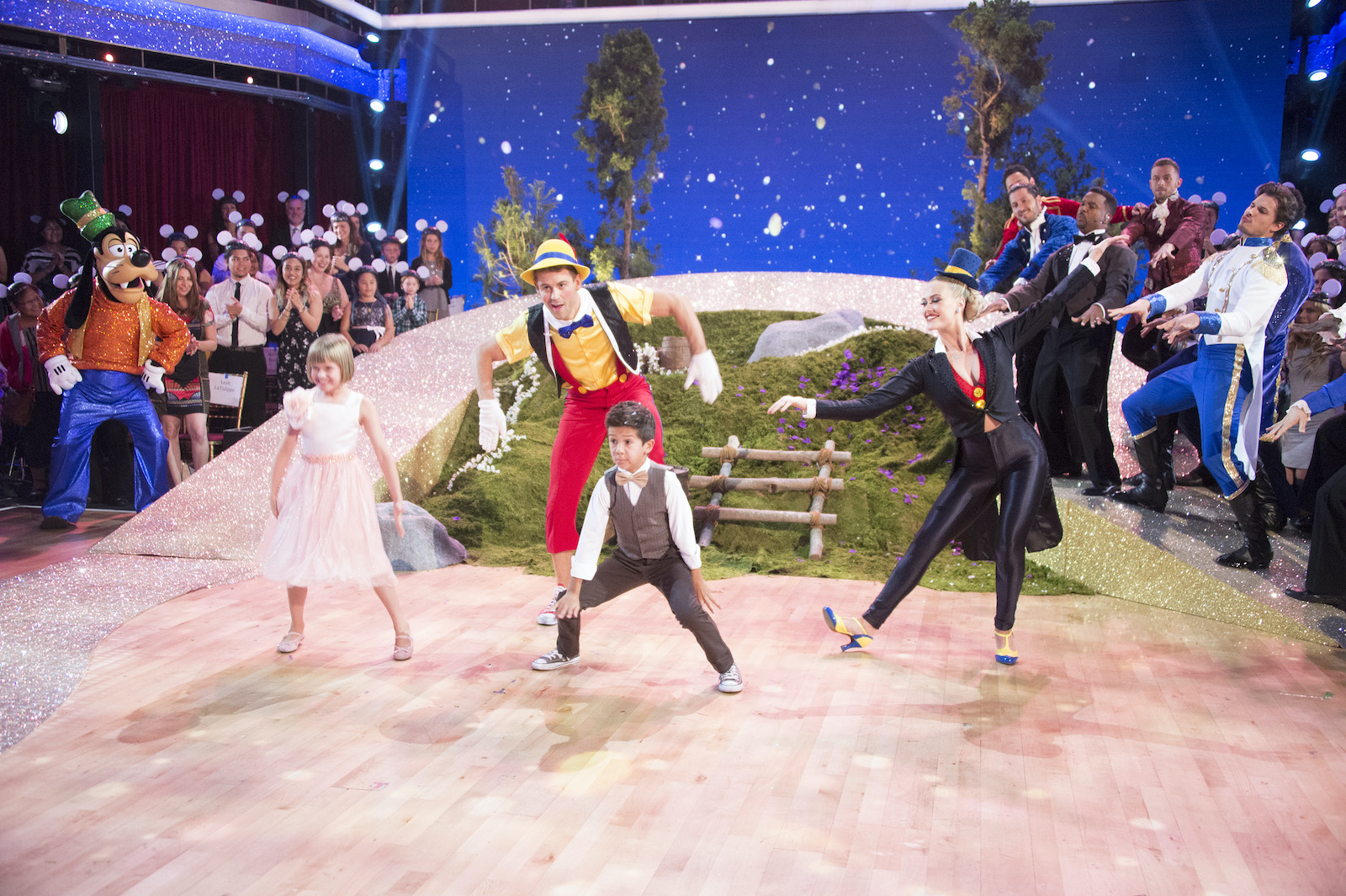 "It's not like he's in the studio every day with us, with celebrities on Dancing. Like, no, you just come watch, Mama. He doesn't really know my job title, so to speak. But we just put him in there for fun originally in group dance classes and he would have a ball, he would like it. And then, Gleb and his ex-wife Elena, she runs the studio and she suggested that we do private lessons. So yeah, it was cool. That's how it started. And we were just like, 'Just try it. If you don't like it, we don't have to continue.'"
Gleb Savenchenko and Peta Murgatroyd's kids could end up competing someday
But Shia definitely enjoyed dance. Murgatroyd said Shia is currently exploring ballroom dance, ChaCha, the Samba, and the Waltz. "I mean, they start super slow," she said. "But he's got a little partner, Gleb from the show, Gleb Savchenko's little daughter, they dance together. So it is super cute."
"They're practicing walking on together onto the dance floor as if they were going to do competitions," she continued. "So, I think that in the long run, they'll start competing together maybe. But he loves counting music right now."
And while Shia enjoys dance, Murgatroyd said sometimes he doesn't want to go to class. "He still says to me, like, when we're driving to dance, 'Aw [scoff] we're going to dancing?' You know, and I have to say, 'Yes, you have a partner! You know, if you don't like it, then we don't have to do it.' I always make it very clear that I never want to push him to do anything, but I think it's just really great for confidence."
Peta Murgatroyd said dance can help with confidence
Murgatroyd said that although she won't push Shia to continue with dance, she reflected on how dance can help with confidence.
"As a kid, I did ballet. I was on stage my entire life and I feel like that's made me who I am because I can be in front of a large group of people performing. Even having the confidence to get on to the dance floor in a nightclub or anything like that. I would love him to have that confidence to take a girl to dance one day," she said.
For now, Shia is just having fun. Chmerkovskiy recently took the family to Boca Raton, Florida to offer private dance classes and Murgatroyd and Shia tagged along. Murgatroyd said she doesn't plan to teach but she and Shia will likely be in the studio too. "I'm definitely going to the studio every day with Shia," she said.
For more on the entertainment world and exclusive interviews, subscribe to Showbiz Cheat Sheet's YouTube channel.