'Glee' Cast: Which Star Has the Highest Net Worth and How Much Did They Make For the Show?
When Glee began in 2009, the cast likely had no idea that we would still be discussing it over a decade later. Following the series' end in 2014, some of the cast has gone on to do big things. Others haven't been quite as lucky in their careers — and it's reflected in their net worth.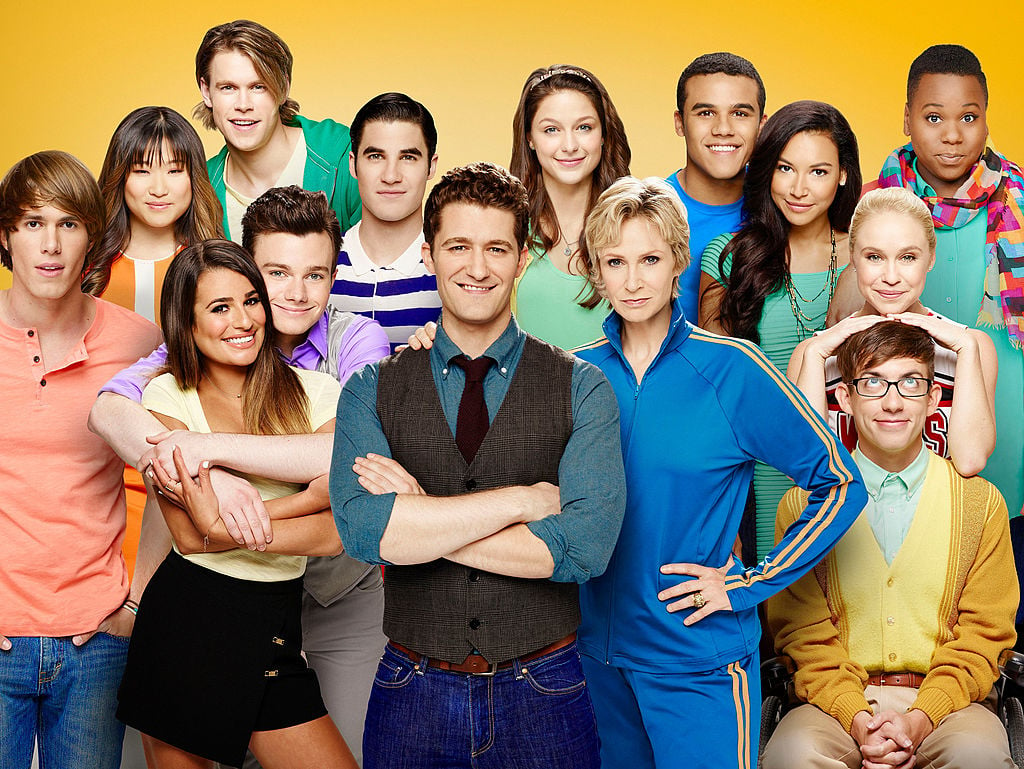 While most of the former cast, from Chord Overstreet (Sam Evans) to Naya Rivera (Santana Lopez), are thought to be worth between $1 and $5 million, there are main cast members who have earned significantly more. And you may be surprised as to who makes the top six.
Chris Colfer
Chris Colfer portrayed Kurt Hummel in Glee. Kurt is one of the original members of the New Directions, who begins as shy, closeted teen and grows into a more confident adult pursuing his dreams in New York City.
As one of the youngest members of the cast, Colfer was brand new to Hollywood when he was cast. Aside from a guest role in Hot in Cleveland, he has not acted on TV since Glee ended. He wrote and produced the film Struck By Lightning in 2012.
According to Celebrity Net Worth, Colfer's net worth is around $8 million. He reportedly made $45,000 per Glee episode. Colfer was credited as a main cast member for all six seasons, and also wrote an episode.
Matthew Morrison
RELATED: 'Glee' Star Matthew Morrison Explains Why He Doesn't Think the Show Still Has the Same Relevance
Matthew Morrison portrayed Will Schuster in Glee. Will is the director of the New Directions for most of the series run. He passes on his wisdom, and, later, the club, to his students.
Morrison was primarily known for his work on Broadway when he was cast in Glee, though he had held small film and TV roles up until then. Since the series ended, he has had roles in The Good Wife, Grey's Anatomy, and American Horror Story: 1984.
According to Celebrity Net Worth, Morrison is worth approximately $10 million. As a main cast member for all six seasons, he is thought to have made around $80,000 per episode. Morrison also directed an episode.
Lea Michele
RELATED: Lea Michele Celebrates the 10-Year Anniversary of the 'Glee' Pilot
Lea Michele portrayed Rachel Berry in Glee. Rachel is an over-achieving student who brings about the formation of the New Directions. She often fights to be the center of attention and will stop at nothing to achieve her Broadway dreams.
Like Morrison, Michele came from Broadway. Following Glee's finale in 2015, she has starred in the series Scream Queens and The Mayor. She also played Ariel in a Hollywood Bowl production of The Little Mermaid.
Michele is estimated to have a net worth of around $12 million. She is thought to have made the same figure of $80,000 per episode as Morrison. Michele was credited as a series regular for all six seasons of Glee.
Harry Shum Jr.
Harry Shum Jr. portrayed Mike Chang in Glee. Mike is first introduced as primarily a background actor, a member of the football team joins the New Directions. However, he grows into a more formed character in subsequent seasons and is shown to be an incredible dancer.
Shum began his career as a dancer, appearing in films like You Got Served and Stomp the Yard. He played Cable in the Step Up franchise. After Glee, he began starring in the series Shadowhunters. Shum also had a small role in the film Crazy Rich Asians, which he may reprise in the planned sequels.
Shum is credited in 93 episodes of Glee. He was part of the main cast for seasons 3 and 4, and a recurring cast member for the rest. But because of all of his other major roles, Shum has an impressive net worth of around $14 million, according to Celebrity Net Worth.
Mike O'Malley
Mike O'Malley portrayed Burt Hummel in Glee. The father of Kurt, he is introduced early on. Over the seasons, the mechanic is shown to be a loving parent to both his son and, later, his stepson, Finn Hudson (Cory Monteith).
O'Malley has been active in Hollywood since the '90s as a writer, actor, and host. He is perhaps best known for starring in the sitcom Yes, Dear. He can currently be seen in the post-apocalyptic series Snowpiercer.
According to Celebrity Net Worth, O'Malley is worth $15 million. Very little of that is from Glee, as he was only credited as a main cast member in season 2, and in 48 episodes. However, he was nominated for an Emmy for the role.
Jane Lynch
RELATED: Jane Lynch Has a Netflix Project in the Works Following Her Emmy Win
Finally, Jane Lynch portrayed Sue Sylvester in Glee. Sue begins the series as the cheerleading coach who takes issue with the New Directions after members of her squad join the club. She is typically a foil for Will.
Lynch is known for her roles in many films and TV series. She has recurred in Two and a Half Men, The L Word, and The Marvelous Mrs. Maisel. At present, Lynch recurs in the Netflix series Space Force.
As a main cast member for all six seasons, Lynch is thought to have made the same $80,000 per episode as Morrison and Michele. And in true Sue Sylvester fashion, she tops this list with a net worth of $16 million, according to Celebrity Net Worth.