Which Stars From the 'Glee' Cast Are Still Friends Today?
When Glee began airing 10 years ago today, no one had any idea what a giant hit it was going to be. The pilot was very well-received, but still, it's unlikely that anyone knew that a decade later people would still be talking about the musical comedy. This is an experience that's bound to bond you for life, and for some of the stars, that's exactly what it did. Here are examples of the Glee cast still hanging out to this day.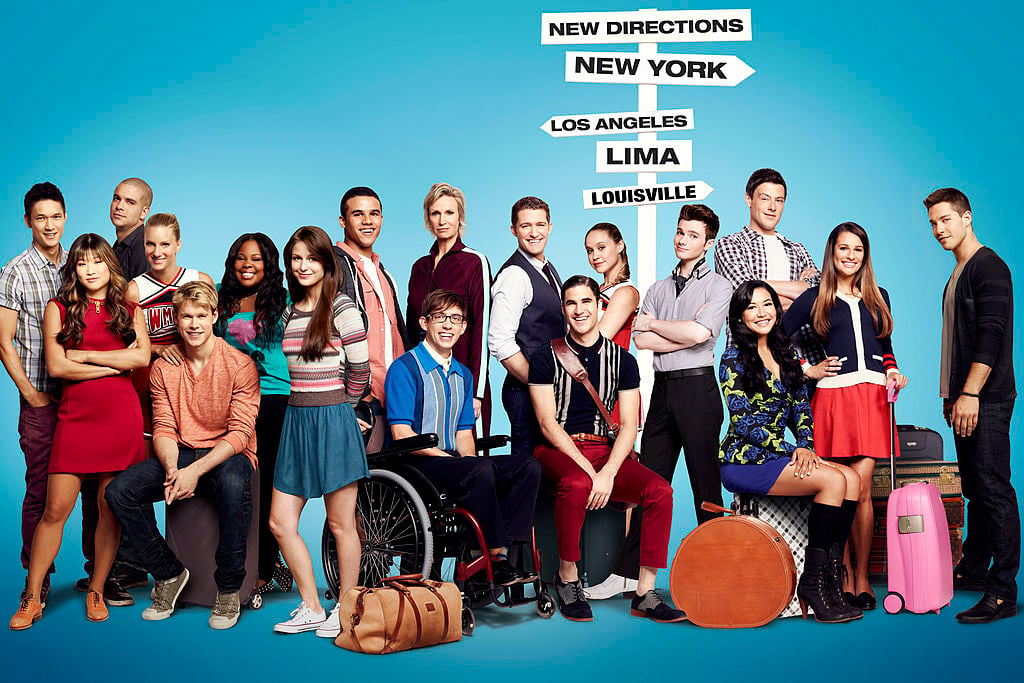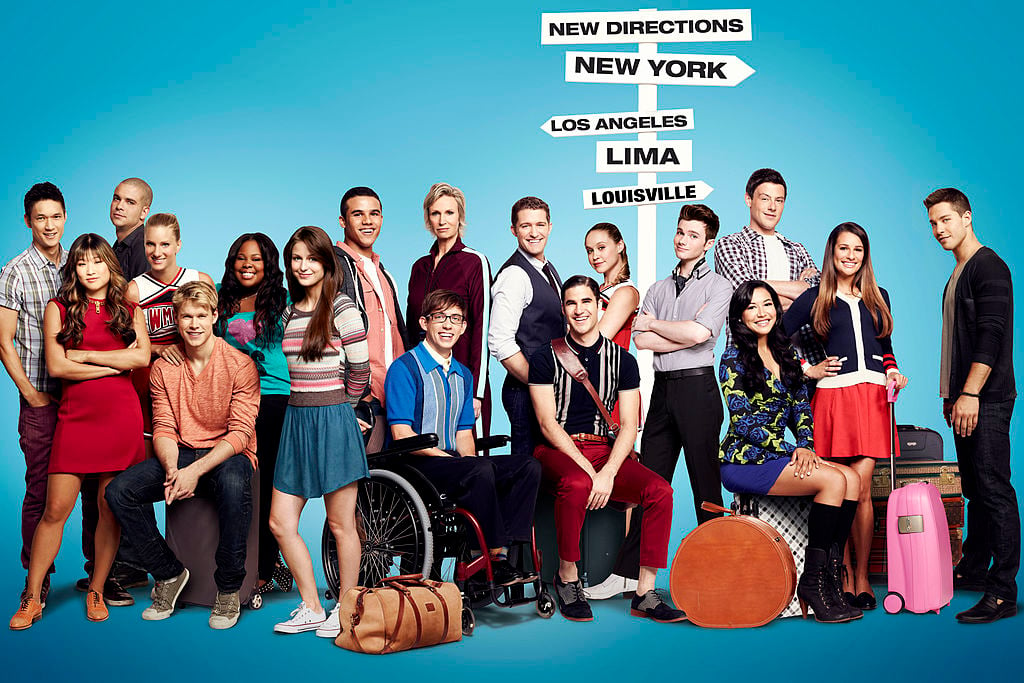 They attend each other's weddings

Most members of the cast weren't exactly young when the show started, so naturally, 10 years later, a few of them have tied the knot. And most of those were happy to invite their former co-stars for a fun reunion in the years following the Glee finale.

In 2016, Becca Tobin, who played Kitty Wilde in Seasons 4-6, got married. The ceremony was officiated by Jane Lynch (Sue Sylvester) and Lea Michele (Rachel Berry), Jenna Ushkowitz (Tina Cohen-Chang), and Kevin McHale (Artie Abrams) were in attendance for the big day.

In early 2019, there was not one, but two Glee weddings. Darren Criss (Blaine Anderson) was married in February, and Michele attended (and also performed). Less than a month later, Michele herself was married, and Criss, Tobin, and Jonathan Groff (Jesse St. James) were there to celebrate.

They go on each other's podcasts

A few of the Glee stars have gone into podcasting. Most notable is Tobin, whose The LadyGang podcast has become so big that it was spun off into a TV show. Many of Tobin's Glee co-stars, including Criss, Michele, Ushkowitz. Heather Morris (Brittany Pierce), and Naya Rivera (Santana Lopez).

In fact, the podcast has done so well for the platform PodcastOne that they've become a brand, launching other podcasts under Ladygang network. Among them is one titled Showmance, which is hosted by McHale and Ushkowitz. Naturally, several Glee cast members have come on their podcast, including Amber Riley (Mercedes Jones) and Chris Colfer (Kurt Hummel).

They even perform together sometimes
Since they are performers, it makes sense that, even after Glee ended, the stars continued to work together on stage. The most well-known of these collaborations is between Criss and Michele, who have even gone on tour together.

Additionally, the nostalgia factor is strong when it comes to attracting an audience. TNT show Drop the Mic knows this and had two teams of Glee cast members engage in a rap battle. The team of Riley, Harry Shum Jr. (Mike Chang), and Tobin lost to Morris, McHale, and Ushkowitz in an exciting match-up.

They give each other awards

Clearly, this is a cast of people who still care deeply about one another. In addition to supporting each other via social media, some have even taken things a step further. McHale had the honor of presenting Dot Marie Jones (Coach Beiste) with a film festival award for Best Supporting Actress in April. What a sweet moment.