'Glee' Cast: Where Are They Now?
Earlier this year marked the tenth anniversary of the premiere of the beloved Fox show Glee, and several of the show's stars recently reunited to catch up and reminisce about their TV high school glory days. Harry Shum Jr. (Mike Chang) and Kevin McHale (Artie Abrams) posted pics on Instagram of the reunion, and it got fans talking about what the cast of Glee is up to four years after the show went off the air.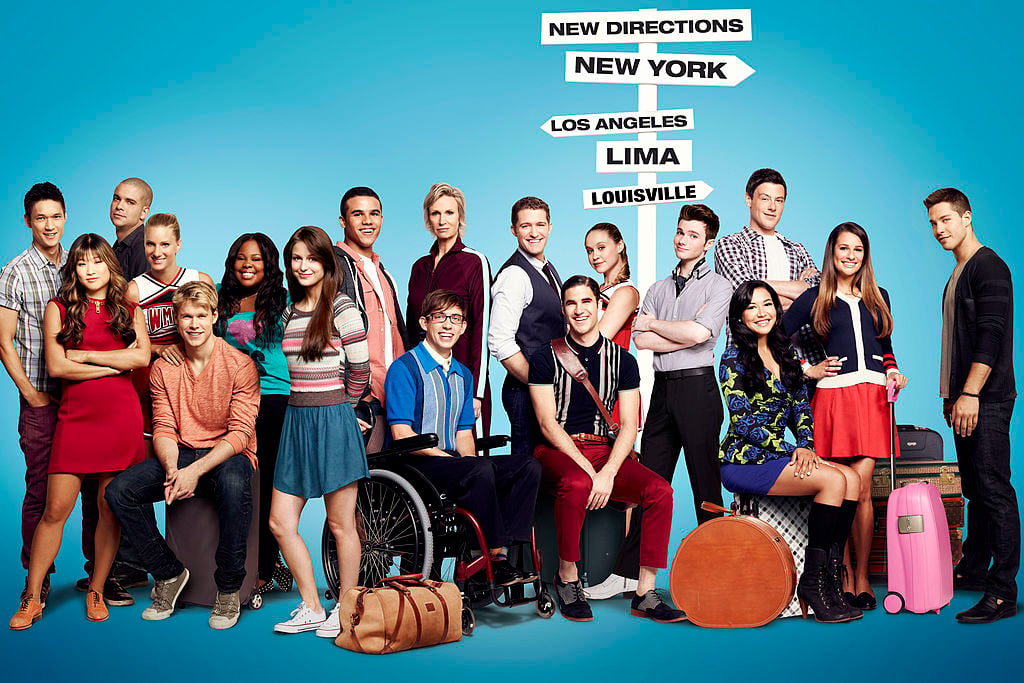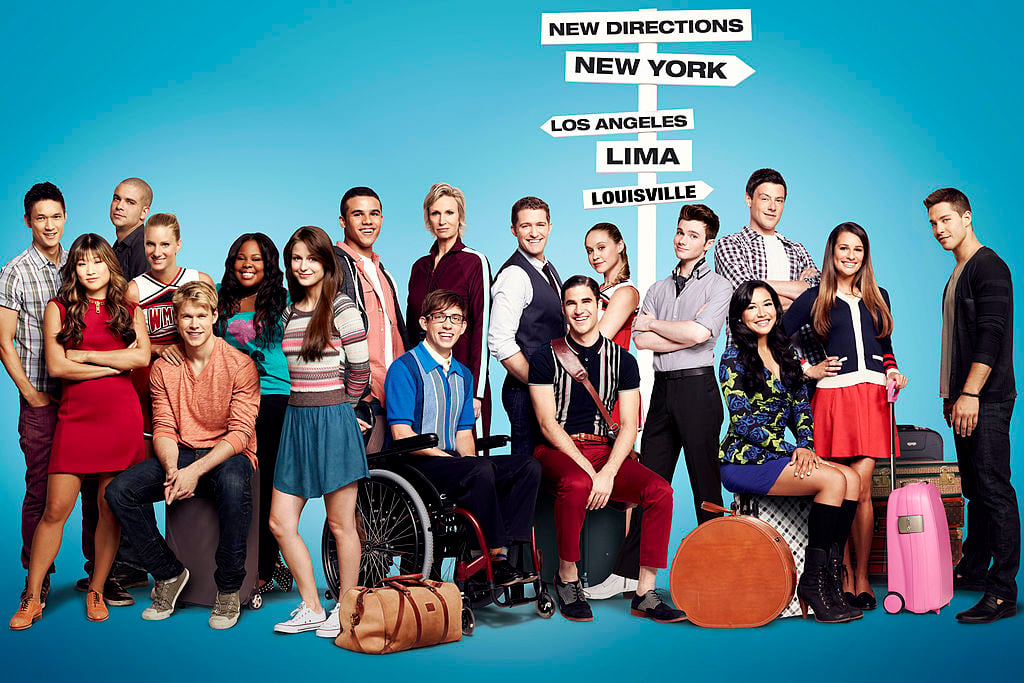 Matthew Morrison (Will Schuester)
Matthew Morrison has seen massive success on Broadway in recent years. He starred as Fabrizio Nacarelli in the musical The Light in the Piazza which scored him a Tony nomination, and he also had a turn as J.M. Barrie in Finding Neverland.
The 40-year-old also had a recurring role on The Good Wife, and he went to the dark side on Grey's Anatomy when he played Jo Karev's abusive ex-husband Paul Stadler. Morrison also became a dad in 2017 when his wife, Renee Puente, gave birth to their son.
Lea Michele (Rachel Berry)
Rachel Berry was always Broadway-bound on Glee, and that made perfect sense since Lea Michele was a Broadway star before landing the role that made her a household name. In recent years, Michele has released two studio albums – Louder and Places – and she starred in Scream Queens as Hester Ulrich.
Michele will soon be giving her fans health and wellness tips in her new series Well, Well, Well with Lea Michele, which will premiere on Ellen DeGeneres' digital network EDN. And, she is also a newlywed, as she just married Zandy Reich in March.
Cory Monteith (Finn Hudson)
As fans know, Cory Monteith tragically passed away before the premiere of Season 5 back in 2013. Monteith died of an accidental drug overdose after struggling with heroin addiction for many years.
Chris Colfer (Kurt Hummel)
After his small role in Absolutely Fabulous: The Movie, Colfer turned to writing and has become a successful children's author. He wrote the 2017 book Stranger Than Fanfiction, as well as the six-book series The Land of Stories.
Chris Colfer is also directing the film adaptation of his first book The Wishing Spell. And, in addition to making his directorial debut, Colfer is writing the script and serving as executive producer.
Amber Riley (Mercedes Jones)
During her time on Glee as Mercedes Jones, Amber Riley performed an unforgettable version of And I'm Tell You I'm Not Going from the show Dreamgirls. So, it made perfect sense that Riley played the role of Effie in the West End production of the musical in 2016.
Riley also won the Mirrorball trophy on Season 17 of Dancing With the Stars and starred in the NBC TV musical The Wiz in 2015.
Mark Salling (Noah "Puck" Puckerman)
Sadly, life took a terrible turn for Mark Salling after Glee ended it's six-season run. In 2015, he was arrested on charges of receiving and possessing child pornography, and he pled guilty to those charges in 2017. Facing up to seven years in prison, Salling committed suicide in January 2018 just weeks before his sentencing.
Darren Criss (Blaine Anderson)
Darren Criss has had an insanely successful post-Glee career. He starred as Hedwig in Hedwig and the Angry Inch, and he recently toured with Lea Michele on their LM/DC Tour. She promoted her Places album, while he was promoting his album Homework.
He also starred as serial killer Andrew Cunanan in American Crime Story: The Assassination of Gianna Versace and the role won him an Emmy, a Golden Globe, and a SAG award. Criss is currently shooting the war film Midway with Woody Harrelson.
Naya Rivera (Santana Lopez)
Naya Rivera attempted a solo singing career when Glee came to an end, but her debut single didn't do well and Columbia Records ended up dropping her from the label. She also attempted to switch to film with a role in At the Devil's Door, but that didn't go well, either.
She did find some success with her memoir Sorry Not Sorry: Dreams, Mistakes, and Growing Up, where she dished on her often-chaotic personal life and dissed some of her Glee co-stars.
Jane Lynch (Sue Sylvester)
Equipped with some of the best and nastiest one-liners in the history of television, Jane Lynch's Sue Sylvester was one of those characters fans loved to hate, and she hasn't slowed down at all since Glee ended.
She's appeared in numerous TV shows – including Criminal Minds, The Good Wife, and The Marvelous Mrs. Maisel – and she voiced the role of Sergeant Calhoun in Wreck-It Ralph and Ralph Breaks the Internet. Lynch also received an Emmy nomination for her hosting gig on Hollywood Game Night.