'Glee': Matthew Morrison Has a Simple Response to Lea Michele Accusations
The Black Lives Matter movement unexpectedly brought Glee back into the public eye. That's because Lea Michele, who played Rachel Berry, was accused of acting badly toward actors who worked with her. Matthew Morrison, who played Glee teacher, Will Schuester has a simple response to the accusations.
Samantha Marie Ware accused Lea Michele of making 'Glee' a living hell
Everything started with Michele tweeting, "George Floyd did not deserve this. This was not an isolated incident and it must end." Samantha Marie Ware, who played Jane Hayward responded with, "LMAO REMEMBER WHEN YOU MADE MY FIRST TELEVISON GIG A LIVING HELL?!?! CAUSE ILL NEVER FORGET. I BELIEVE YOU TOLD EVERYONE THAT IF [Y]OU HAD THE OPPORTUNITY YOU WOULD 'SH*T IN MY WIG!' AMONGST OTHER TRAUMATIC MICROAGRESSIONS THAT MADE ME QUESTION A CAREER IN HOLLYWOOD…"
This started a flood of more actors coming forward accusing Michele of being rude on set. Elizabeth Aldrich was Michele's understudy for Ragtime and claimed she was also treated horribly.
"I was @LeaMichele's u/s in Ragtime. She was absolutely awful to me and ensemble," she tweeted. "She demeaned the crew and threatened to have people fired if she was in anyway displeased. I used to cry every night from the mean and manipulative things she would do. She was 12. She was terrifying."
Michele responded to the accusation
Michele later posted a statement on Instagram. "When I tweeted the other day, it was meant to be a show of support for our friends and neighbors and communities of color during this really difficult time, but the responses I received to what I posted have made me also focus specifically on how my own behavior toward fellow cast members was perceived by them," she wrote.
"While I don't remember ever making this specific statement and I have never judged others by their background or color of their skin, that's not really the point, what matters is that I clearly acted in ways which hurt other people," read part of the statement.
Matthew Morrison says 'you want to be a good, pleasant person'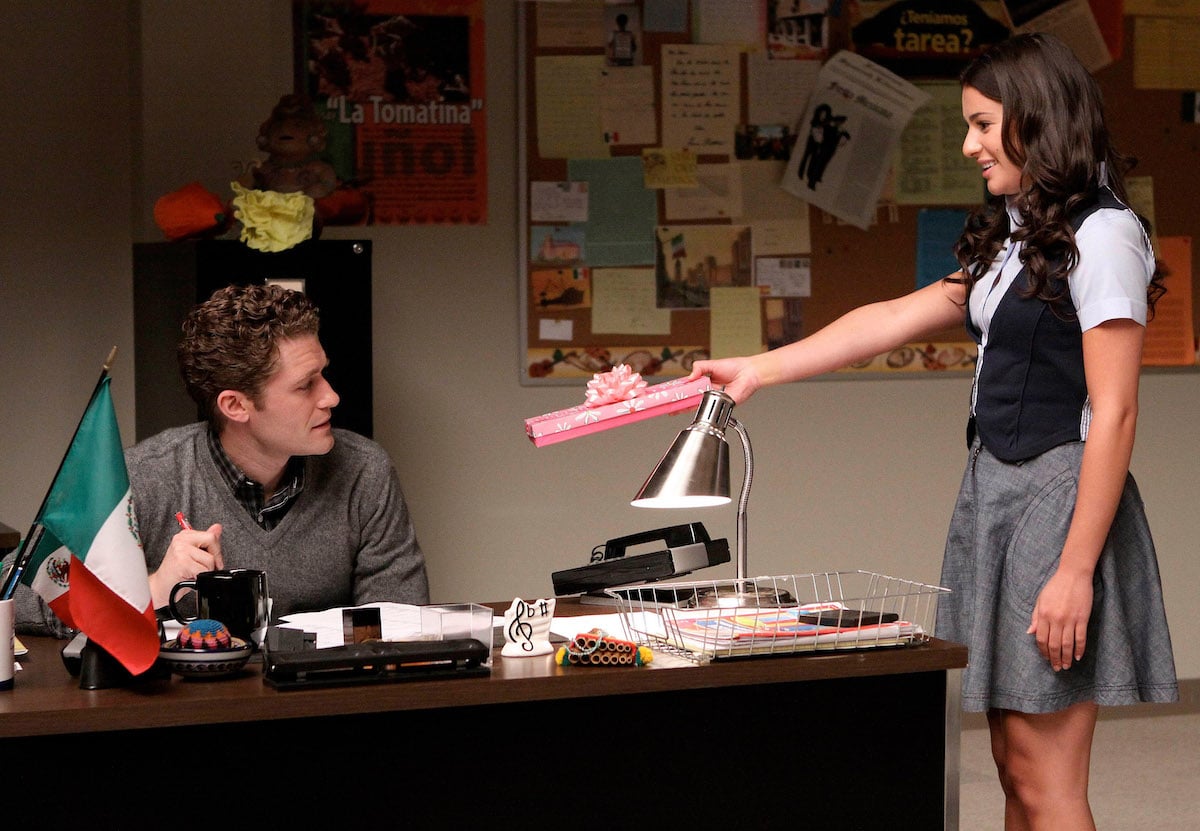 Morrison worked closely with Michele throughout the show. He reacted to the accusations against Michele on Access All Areas.
"I honestly think it's a distraction of the bigger issues that are going on right now," he said. "It's kind of like, ah." The actor had a simple response to the claims that Michele acted out to other actors.
"You want to be a good, pleasant person to be around," Morrison said. "That's about all I'm going to say on that."
It sounds like Morrison doesn't want to dive into the rumors. Michele hasn't said anything more on social media since she shared her statement.