Which 'Glee' Stars Honored Naya Rivera at the 2021 GLAAD Media Awards?
In July 2020, the former cast of the hit TV show Glee lost yet another one of their own. Naya Rivera died in an accident, which led to numerous social media tributes. However, in April 2021, much of the cast reunited (virtually) to honor the late actor. Who was part of the segment at the GLAAD Awards?
Naya Rivera starred in 'Glee'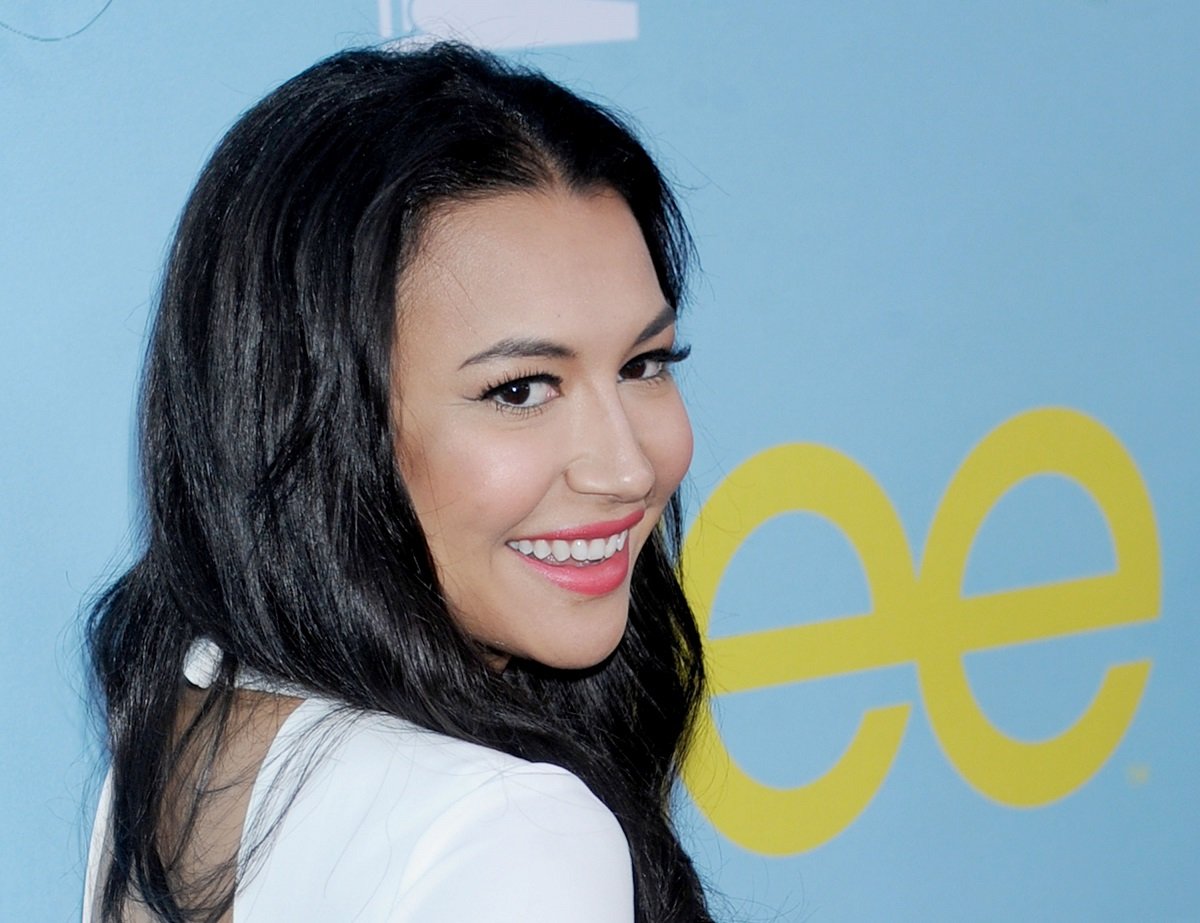 Rivera broke out as Santana Lopez in Glee. Santana begins as a cheerleader at William McKinley High School, who joins the glee club to help her coach take them down. But she soon falls in love with the camaraderie of the New Directions, becoming a full-fledged member.
Santana was known for many things: Her sarcasm, her attitude, and her talent among them. But she earned a devoted fan base that followed Rivera throughout her life when she came out as a lesbian in season 2. As an early example of an LGBTQ character on TV, Santana made her mark in entertainment.
She hosted the GLAAD Media Awards twice
As a show, Glee experienced ups and downs. But its representation in the LGBTQ community held fast. The series earned a few GLAAD Media Awards throughout its tenure. And as a representative of the show who took her position seriously, Rivera was in attendance on multiple occasions.
In fact, she even hosted the show — twice. First, Rivera hosted solo in San Francisco in 2011. Then, she returned the following year to host again, sharing duties with fellow Glee cast member Cory Monteith (Finn Hudson) in New York City. (Sadly, Monteith died in 2013 from a drug overdose.)
Rivera died in a July 2020 accident
RELATED: What Did Naya Rivera's 'Glee' Co-Star Amber Riley Perform as a Tribute on 'Jimmy Kimmel Live'?
Related post url: 
After Glee, Rivera continued to act, appearing in TV shows such as Devious Maids and Step Up: High Water. On July 8, 2020, she traveled with her son to a lake in California. While it's unclear exactly what happened, Rivera drowned there. Following an extensive search, her body was recovered days later.
Rivera's Glee co-stars mourned her death on social media, posting photos, videos, and tributes to her. Amber Riley, who played Santana's friend Mercedes Jones, sang a song for her on Jimmy Kimmel Live. But the cast didn't honor her as a group until the 2021 GLAAD segment.
Her 'Glee' co-stars honored her in a tribute
The tribute began with Demi Lovato. She appeared in a recurring role on Glee as Dani, a woman who dated Santana while living in New York City after high school. Lovato noted that Santana "was groundbreaking for closeted queer girls like I was at the time. And her ambitions and accomplishments inspired Latina women all over the world."
Lovato introduced a video call featuring Glee cast members Riley, Matthew Morrison, Becca Tobin, Chris Colfer, Harry Shum Jr., Heather Morris, Lauren Potter, Vanessa Lengies, Kevin McHale, Jane Lynch, Jacob Artist, Darren Criss, Alex Newell, Jenna Ushkowitz, Dot-Marie Jones, and Jessalyn Gilsig. Everyone chimed in with their memories about Rivera and even shared a statement from her mother.