'GLOW' Fans Point to the Irony Behind Netflix Canceling the Show After Season 4 Renewal
The popular streaming service Netflix has earned a reputation in recent years for canceling shows after three seasons. Many of Netflix's most-beloved series, such as One Day at a Time and Anne With an E, received this treatment, angering viewers. Here's why the cancelation of GLOW has hit its fans especially hard.
GLOW aired for 3 seasons on Netflix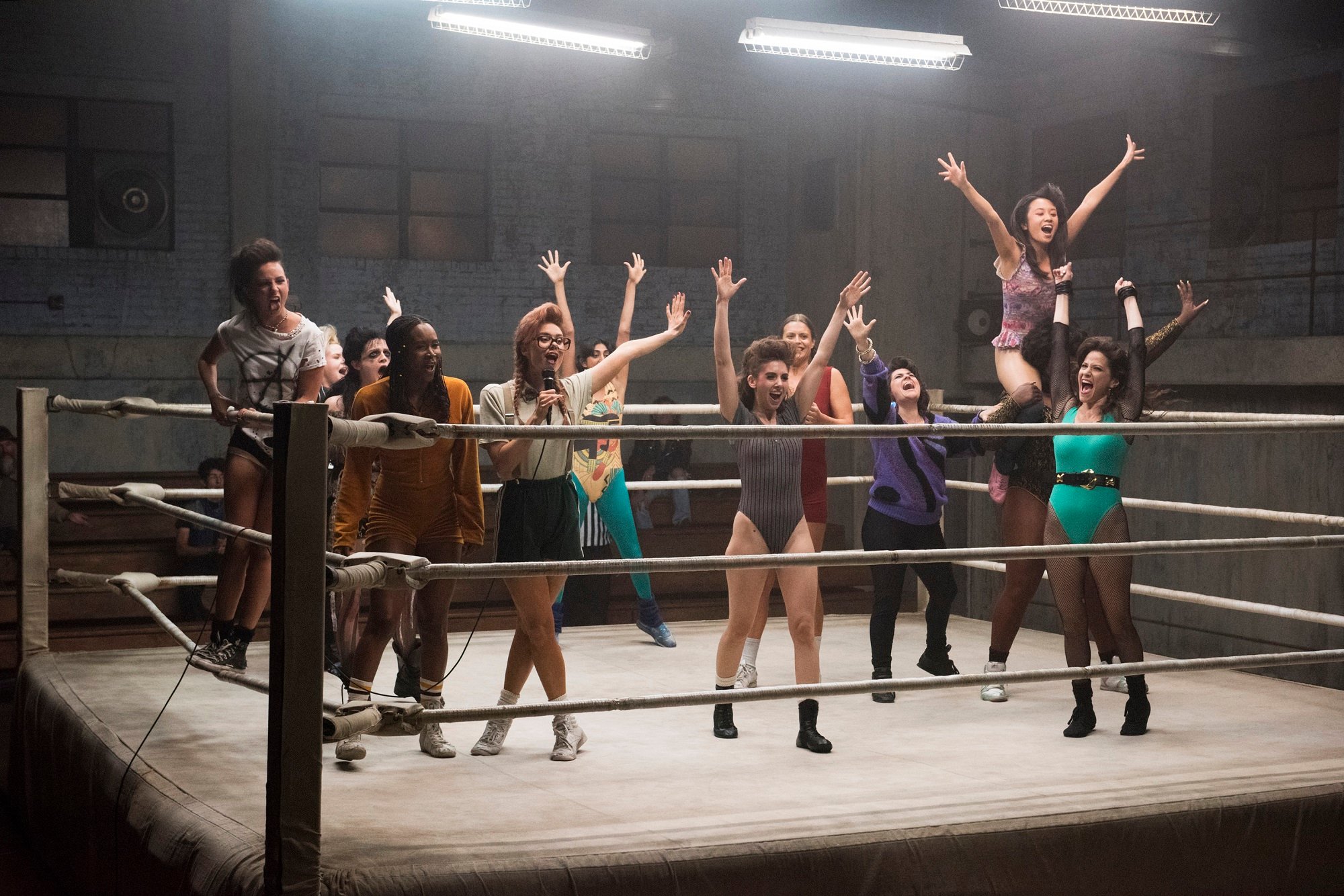 GLOW premiered in 2017. The series followed Ruth Wilder (Alison Brie), a young actor who auditioned for a public access show featuring female wrestlers. The show, Gorgeous Ladies of Wrestling (or GLOW), is a surprise hit, and though there are many issues behind-the-scenes, they continue to make it.
However, in season 2, the show is canceled. Despite trying to shop it to other networks, the public access channel holds on to the rights. So they come up with a new plan. GLOW Season 3 takes place in Las Vegas, where the women perform a live show. At the end of the season, they're able to revive it for TV.
The series was renewed for a fourth season
RELATED: 'GLOW' Could Get Another Year in the Emmy Ring with Season 4 Renewal
GLOW was considered a success for Netflix. All three seasons earned at least one nomination at the Emmy Awards, winning for production design and stunt coordination in 2018. The series also received critical acclaim, bringing in glowing reviews and a certified fresh rating on Rotten Tomatoes.
Given its reception, it was no surprise when GLOW was renewed for a fourth season in 2019. The season was set to be the final one for the series. In the last 10 episodes, the show was likely to explore what's next for Ruth, as she chose not to work on GLOW anymore, as well as Betty Gilpin's Debbie running a network.
Netflix canceled the show due to production delays
Very early in GLOW Season 4's production, the coronavirus (COVID-19) pandemic shut it down. Months later, in October 2020, it was revealed that production would not resume. "COVID has killed actual humans," creators Liz Flahive and Carly Mensch told Deadline. "It's a national tragedy and should be our focus. COVID also apparently took down our show,"
"Netflix has decided not to finish filming the final season of GLOW," the statement continued. "There's a lot of sh*tty things happening in the world that are much bigger than this right now. But it still sucks that we don't get to see these 15 women in a frame together again."
This mirrors a storyline from the show
Many fans lamented the loss of the series. "is anyone else still deeply upset about #GLOW getting canceled," wrote one on Twitter. "they already paid everyone, scripts were written, but they thought fans would lose interest if it was a delayed release. are you kidding? GLOW is one of my favorite shows. if they'd done s4 in 2025 i'd happily watch."
They compared the cancelation to the show within the show. "I just can't imagine what it must be like for the writers of the show to spend so much time writing season 4, and actors working on scripts, then netflix pulls it and says 'keep the money but you can't do the show' WHICH IS EXACTLY WHAT K-DTV DID TO #GLOW ON THE SHOW IN SEASON 2!"