'GLOW' Star Betty Gilpin Shares Her Husband's Reaction to 'The Hunt'
The Hunt was the talk of Hollywood for many months. First, Universal Pictures postponed the horror movie's initial September 2019 release date out of sensitivity to real-life shootings. Some expressed concern that pulling the movie validated President Donald Trump's complaints that the film depicted liberal "elites," led by Hilary Swank, hunting conservative "deplorables," including Betty Gilpin. 
[Spoiler alert: This story includes some spoilers for The Hunt.]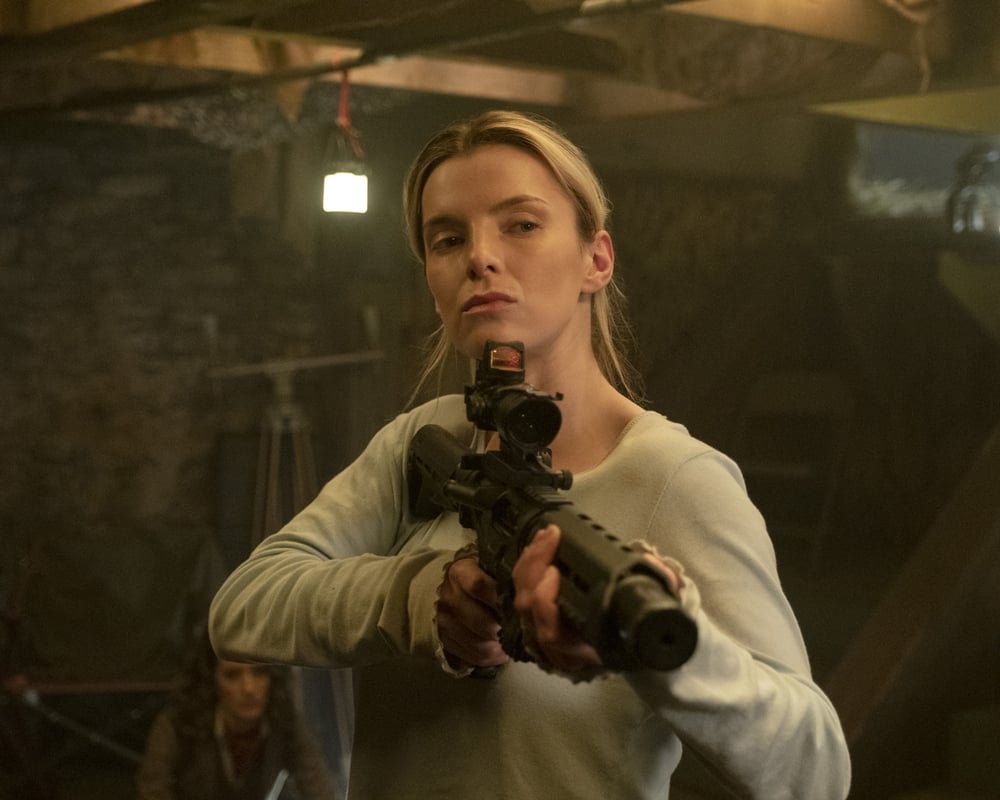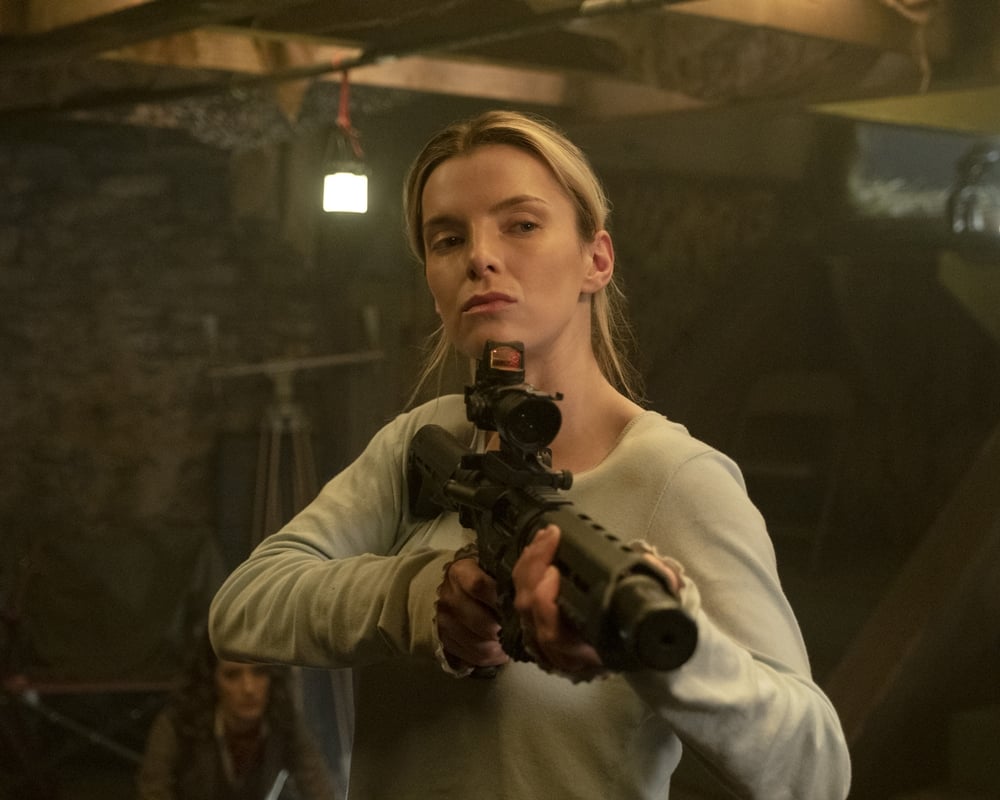 When The Hunt finally hit theaters on March 13, 2020, it was the first weekend of coronavirus (COVID-19) pandemic lockdowns, so many stayed home even though theaters were still open. Universal ultimately released it on VOD so everyone could revel in Gilpin at home. Now the film is available on DVD and Blu-ray. In the bonus features you can hear Gilpin talk about her work on The Hunt, and her husband's reaction to it. 
Betty Gilpin and her husband took different sides in 'The Hunt'
Gilpin is married to Cosmo Pfeil. They met filming the 2009 movie The Northern Kingdom. Apparently, they read each other's scripts at home because Gilpin shared Pfeil's reaction to The Hunt.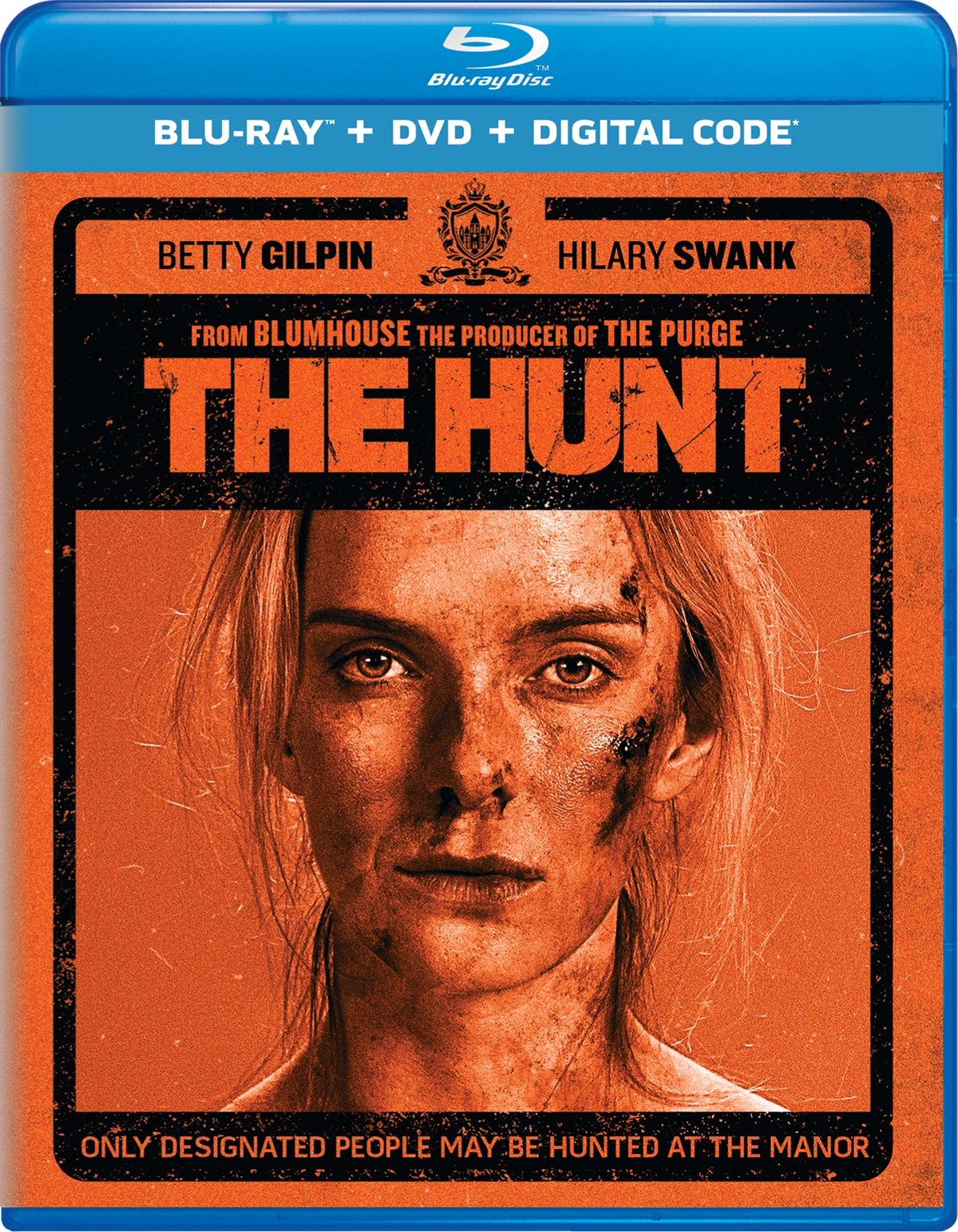 "I had my husband read it and he was like. 'They're gonna be really mad,'" Gilpin said on the Blu-ray. "I was like, 'They're gonna be really mad.' And then we realized we were talking about two different groups of people."
Betty Gilpin vs. Hilary Swank in 'The Hunt'
Gilpin plays Crystal, a woman who wakes up being hunted. Hilary Swank plays Athena, the executive who orchestrated the hunt. The film has some surprises about each woman, although per her and Pfeil's assessment, there's something to offend either side. Gilpin spoke about the differences between these two women.
"Crystal is someone who just sort of gave up on herself a little bit," Gilpin said. "A lot of things that Athena has at her fingertips so easily, like luxury and elegance, I wanted Crystal to really be the opposite of that. If Athena is the goddess of war and intellect, I wanted Crystal to be Medussa, a woman cursed and forgotten and fully insane."
A battle bigger than 'GLOW'
Gilpin plays a professional wrestler on the Netflix original series GLOW. Swank has played a boxer in Million Dollar Baby and she was once The Next Karate Kid. By the time Crystal and Athena fought, it was an epic battle for both of them. 
"Working on this final fight sequence makes me so happy I'm not a director because the math of breaking down how every shot works makes my stomach hurt," Gilpin said. "Athena is more precise and elegant and I think Crystal is more like whatever it takes to kill you."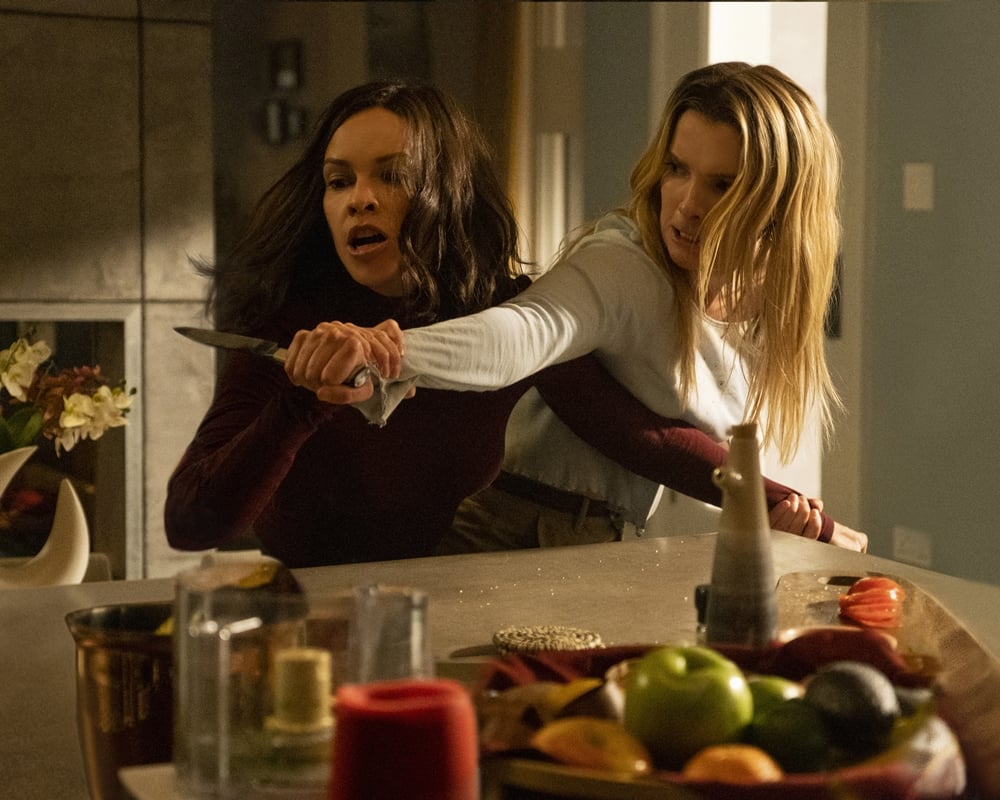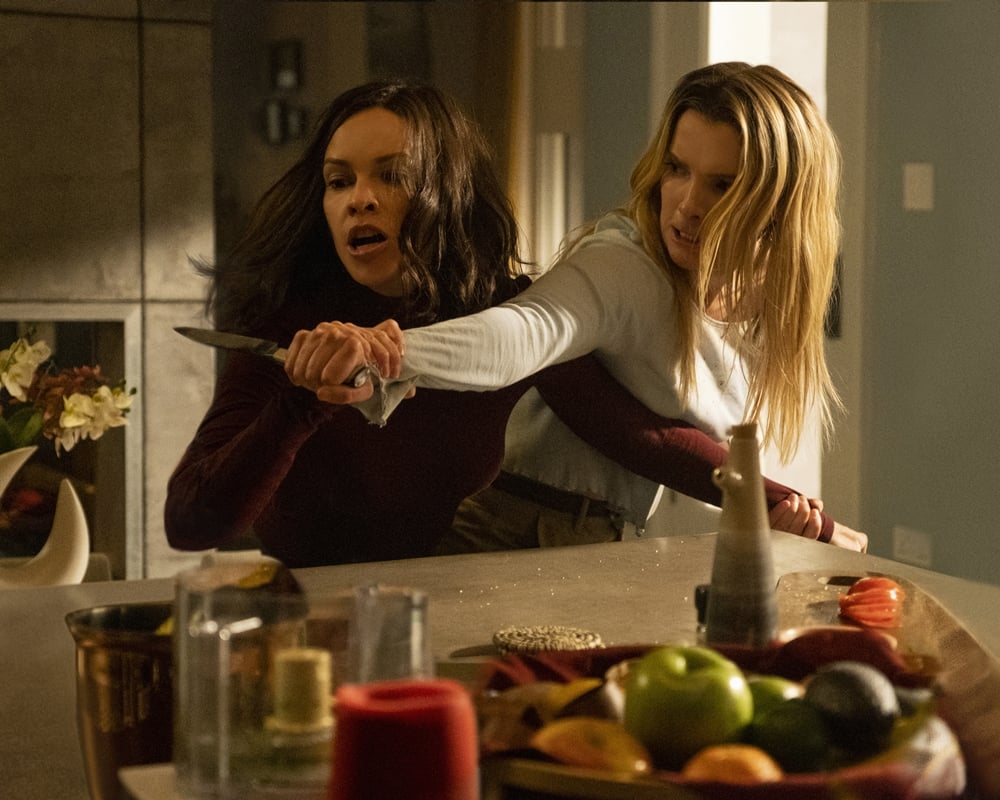 The fight scene added many new skills to both action heroines' skill set. Plus, she got to fight it out with Swank instead of Pfeil.
"You see Judo throws," Gilpin continued. "You see kicks and punches and throwing kitchen appliances at each other. It's a combination of two warriors going head to head and also two sisters fighting in the back of the minivan. It runs the gamut."