'Godfather of Harlem': Season 2 Release Date, Plot Details and Everything Else We Know
Godfather of Harlem, the critically acclaimed Epix TV show starring Forest Whitaker and Giancarlo Esposito, has gotten rave reviews since it first premiered in 2019. Set in the 1960s in Harlem, New York, the series has garnered excellent feedback and a loyal following.
Here's what we know about the upcoming second season of Godfather of Harlem.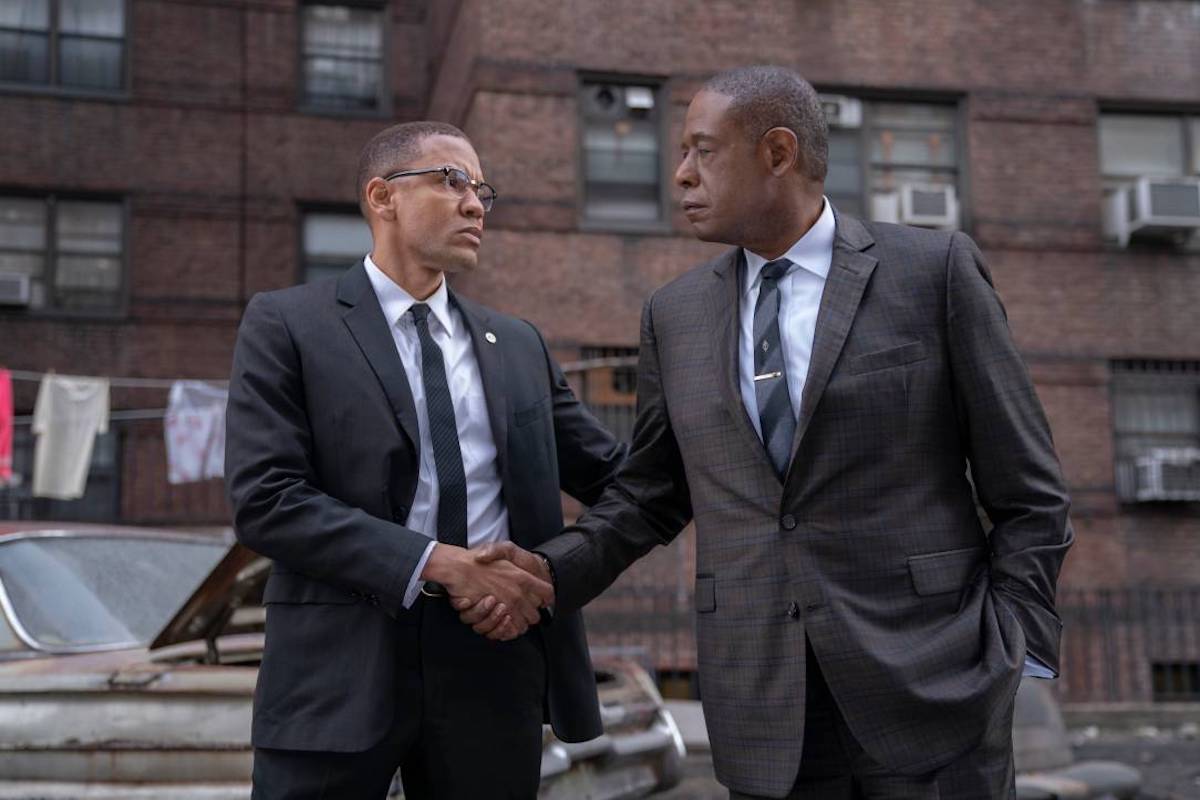 Is 'Godfather of Harlem' based on a true story?
Godfather of Harlem is based on the real-life drug kingpin, Bumpy Johnson. In the series, Whitaker stars as Johnson, who returns home to Harlem after being released from prison after serving a decade-long sentence.
Having left Harlem in the 1950s and returning in the 1960s, Johnson returns to a neighborhood that's in sheer chaos. No longer controlling the streets, he must contend with the Italian mob encroaching on his territory and deal with the brewing Civil Rights Movement.
To regain control, Bumpy teams up with Malcolm X (Nigél Thatch) and Adam Clayton Powell Jr. (Esposito). In real-life, Bumpy was a career criminal who began his career in the 1930s as numbers runner Madame Stephanie St. Clair's principal lieutenant. Bumpy was known for his volatile temper, and his real-life friendship with Malcolm X. The late Civil Rights leader was a small-time hustler before converting to Islam.  Over the course of his life, Bumpy was arrested 40 times and served two prison terms for a narcotics-related charge.
'Godfather of Harlem's Season 2 release date
Season 2 of Godfather of Harlem is set to be released in April 2021 on Epix. The official description for Season 2 reads,
 Season 2 will see Bumpy continue his struggle to reclaim command over Harlem from the Italian mobsters by attempting to seed internal discord and sever their vital heroin pipeline. Meanwhile, Malcolm X will be forced to choose between violent and nonviolent response to the near-constant threats to his life and his relationship with Bumpy will be severely tested.
Season 1 of Godfather of Harlem also starred, Vincent D'Onofrio, Ilfenesh Hadera, Markuann Smith, Kelvin Harrison Jr., and Paul Sorvino.
"Godfather of Harlem season one was a remarkable success, tripling previous viewership numbers for the network and earning acclaim from both critics and viewers alike," said Epix president Michael Wright of the drama via The Hollywood Reporter. "We couldn't wait to reunite with Chris, Paul, Forest and the team at ABC Signature to continue telling this compelling and extremely relevant story."
How to watch 'Godfather of Harlem'
Unfortunately, Godfather of Harlem currently is not streaming on any platforms like Netflix or Hulu. However, viewers can still catch up with Season 1 before Season 2 premieres.
The first 10 episodes of Season 1 can be viewed on Epix, DIRECTV, or for free with ads on The Roku Channel. Epix can also be purchased as an add-on via Amazon Prime or Season 1. Individual episodes of Godfather of Harlem can be purchased through Apple iTunes, Google Play Movies, Vudu, Amazon Video, and FandangoNOW.