Which of 'The Golden Girls' Allegedly Lost Money in the Bernie Madoff Scandal?
According to singer and actor Leslie Jordan, Bernie Madoff stole money from one of the stars of The Golden Girls while running his infamous Ponzi scheme. What was the Madoff scandal, which of the girls did Jordan say became one of his victims, and how did it seemingly impact her at the end of her life?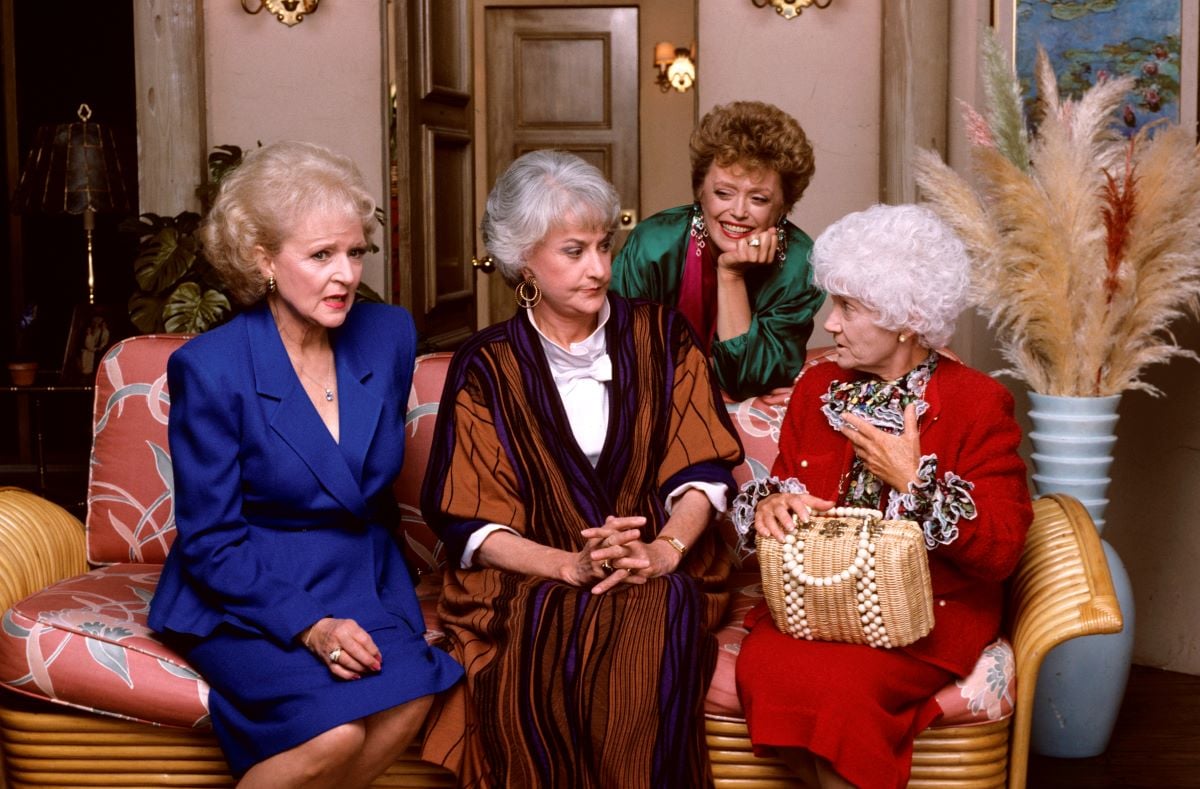 The Bernie Madoff Ponzi scheme
Aside from being a criminal, Madoff was an investment manager and former NASDAQ-chairman. In 2009, he pleaded guilty to masterminding what's considered the largest financial fraud in history according to NBC News. Investigators claimed he defrauded more than 40,000 people of approximately $65 billion over four decades.
After his sons eventually turned him in for his crimes, he was sentenced to 150 years in prison. He was 12 years into that sentence when he died at 82 in 2021.  
His list of financial victims included famous faces like director Steven Spielberg and actor Kevin Bacon — and according to Jordan, one of the stars of The Golden Girls.
Rue McClanahan allegedly lost her 'Golden Girls' money to Bernie Madoff
According to Jordan, who co-starred with Rue McClanahan on Logo's Sordid Lives, The Golden Girls star "lost some of her money to the Madoff scandal."
After revealing that information on Watch What Happens Live, Jordan cried, "Oh! Listen to me. Gossiping and carrying on with things I probably shouldn't be talking about."
Changing the subject, he went on to explain he and McClanahan did some stand-up comedy together, seemingly as the result of her financial losses. He explained, "We had to go on the road together. I didn't have any money, either."
And McClanahan was in a wheelchair at the time. "It was sit-down comedy," Jordan told host Andy Cohen. "We'd roll her out," he added.
"But they didn't come any better," he concluded of his friend. "They did not come any better than Rue McClanahan."   
However, Cohen seemed to be stuck on the Madoff scandal and was curious to know more. He asked if McClanahan lost a lot of money, and Jordan nodded. But then he said, "I think so, but I don't know," and added, "Rumor has it."
Some fans might not have been aware, but Jordan and McClanahan became close before her 2010 death at 76. As shared by Entertainment Weekly, he honored her with public adoration after she died of a stroke.
Notably, McClanahan died the year after Madoff went to prison for his crimes.
Rue McClanahan's 2010 death was caused by two different types of strokes
According to an episode of Autopsy, stress could have been a contributing factor in McClanahan's death. She suffered two kinds of strokes despite being on anti-coagulants to prevent them. Forensic pathologist Dr. Michael Hunter explained that might have happened because of a history of panic attacks and anxiety.
Some of McClanahan's friends revealed that while she was doing the stand-up tour with Jordan, she would sometimes get nervous before going out in front of the audience. Hunter noted she was taking anti-anxiety medications when she died, but spikes in blood pressure related to a lifelong anxiety disorder still could have played a part in causing a stroke.
So, not to say that Madoff stealing McClanahan's money was directly responsible, but the stress it put on her later in life — specifically embarking on a comedy tour for need of money — probably didn't help decrease the risk factors. And that along with his many other crimes seemingly explains why he got a century and a half in prison at 70.