'Golden Girls' Fans Are Outraged Over Hulu's Removal Of Episode Accusing Of Use Of Blackface
Hulu has removed an episode of 'The Golden Girls' citing inclusion of blackface and fans are pissed, saying Hulu has it all wrong.
The Golden Girls remains a beloved show for its timeless storylines. The show was forward-thinking and explored real-life issues around sex, dating, race, and family at a time where some subjects were taboo – especially among an elderly audience. But an episode that highlights interracial dating has been removed from Hulu after being accused of blackface inclusion and fans of the show are calling the decision BS. 
Hulu removes 'Golden Girls' episode accusing use of blackface
Hulu has decided to remove an episode of The Golden Girls, citing use of blackface as the reason. The 1988 episode titled "Mixed Blessings" centers around Dorothy's (Bea Arthur) son Michael dating an older Black woman and Dorothy's opposition due to their age difference.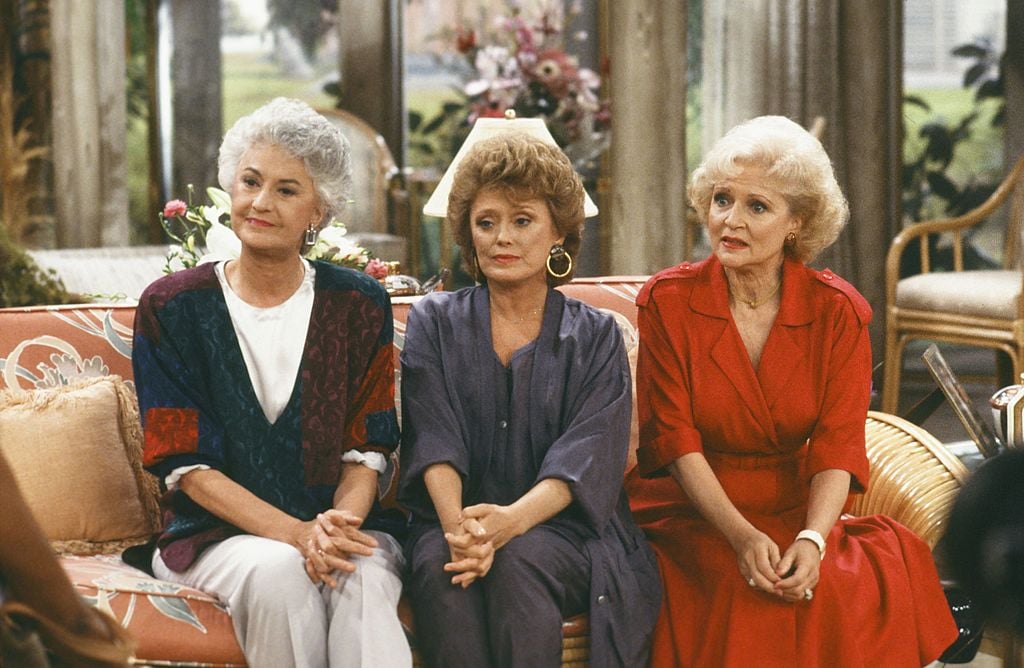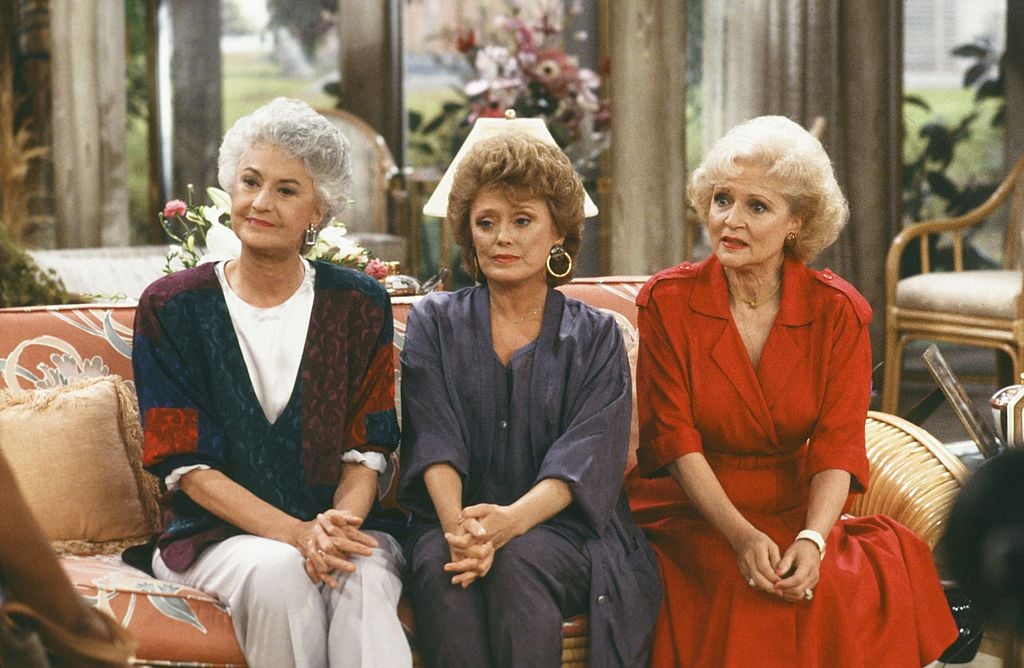 The scene that led to the episode's removal involved Michael's girlfriend, Lorraine, and her family arrive who arrive to Michael's family's home shortly after Blanche (Rue McClanahan) and Rose (Betty White) have applied brown mud masks as spa skin care treatments.
Attempting to break the ice by Lorraine and her family's uncomfortable and seemingly questionable reaction, Rose says, "This is mud on our faces, we're not really Black."
Related: Where Is the 'Golden Girls' Cast Now?
The episode explores the opposition of interracial relationships, with Lorraine's mother expressing her disproval of the union, especially after learning that Michael intends to marry her daughter. The two mothers of the couple argue throughout the episode over race versus age difference.
Deadline reported that Hulu removed the episode after a request from the series' distributor, Disney-ABC Domestic Television.
Fans react to 'Golden Girls episode and claim Hulu is wrong about the inclusion of blackface
Fans of the show are not happy about Hulu's decision. Many are claiming the streaming service acted too quickly and hint to them not watching the episode in its entirety as they say racism nor blackface was part of the episode.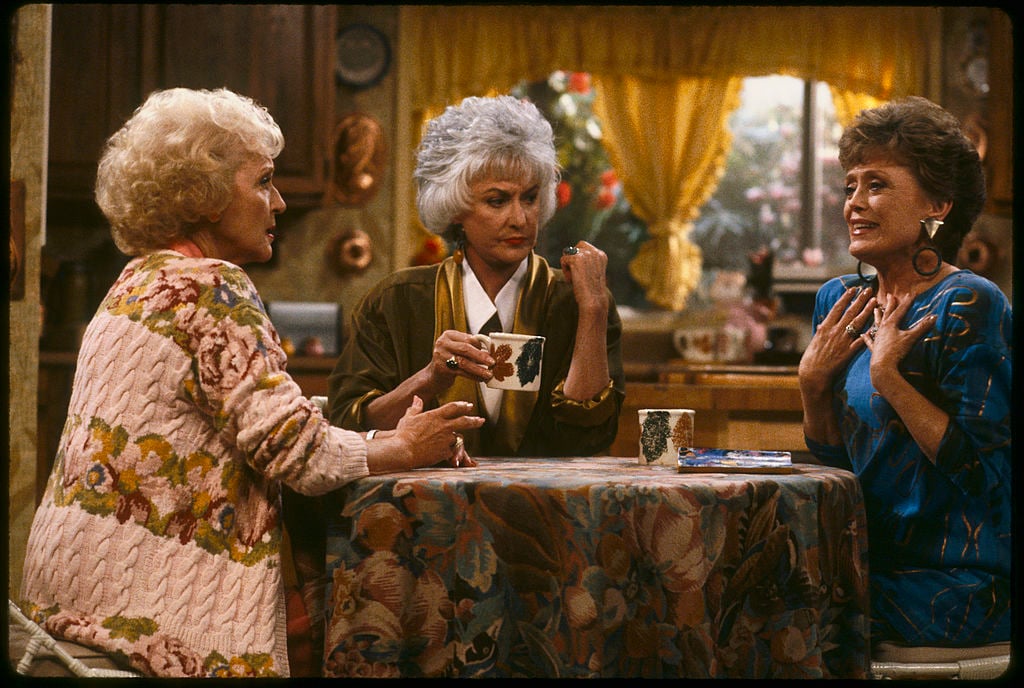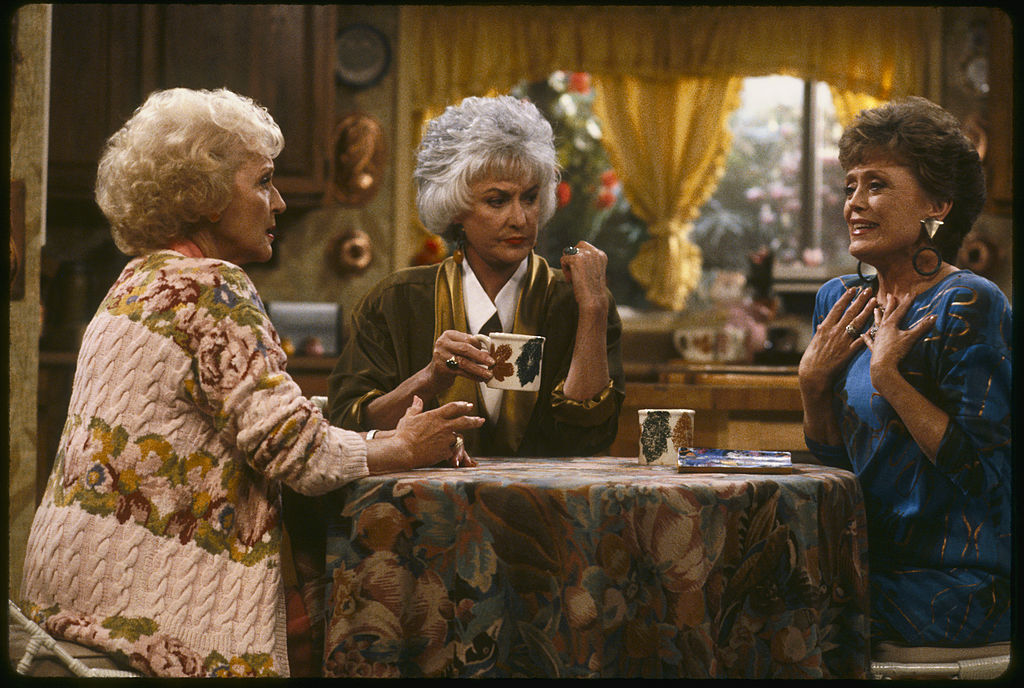 "Oh please …I just saw this episode a few weeks ago. You had to watch the whole episode to understand but y'all reaching with this one," one commented under Hollywood Unlocked's post about the episode removal.
"They going too far, that was a funny episode with mud on their faces for a spa treatment," wrote another."
"I don't see a problem with this episode," another chimed in.
Many people of color even came to the show's defense, citing the show's progressive nature at a time where there was not much inclusivity on television outside of Black actors portraying stereotypical roles.
"The Golden Girls was an extremely progressive show that often championed to elevate minority groups of the time. They tackled racism, homosexuality, transgenderism, not to mention ageism. It was truly the kinder, more logical approach to progressivism that is lost on today's left," one Twitter user wrote.
Others pointed out that The Golden Girls has always been a beloved staple in Black culture.
"Black folks talk s**t about a lot of stuff but we ain't never had nothing negative to say about the Golden Girls. Y'all can gone somewhere with this," wrote one.
Hulu has yet to comment on the backlash.