Golden Globes 2021: Where Can You Watch 'Promising Young Woman,' Four-Time Award Nominee?
The 2021 Golden Globes are today, and many movies are the talk of the town ahead of the award ceremony. One of the movies leading the conversation is Emerald Fennell's Promising Young Woman, which has been nominated for four awards at the show. The film came out on Christmas Day in 2020, which meant many viewers tuned in during their winter vacation. The internet exploded with love for the thriller dressed in hot pink and Tiffany & Co blue. Where can you watch Promising Young Woman?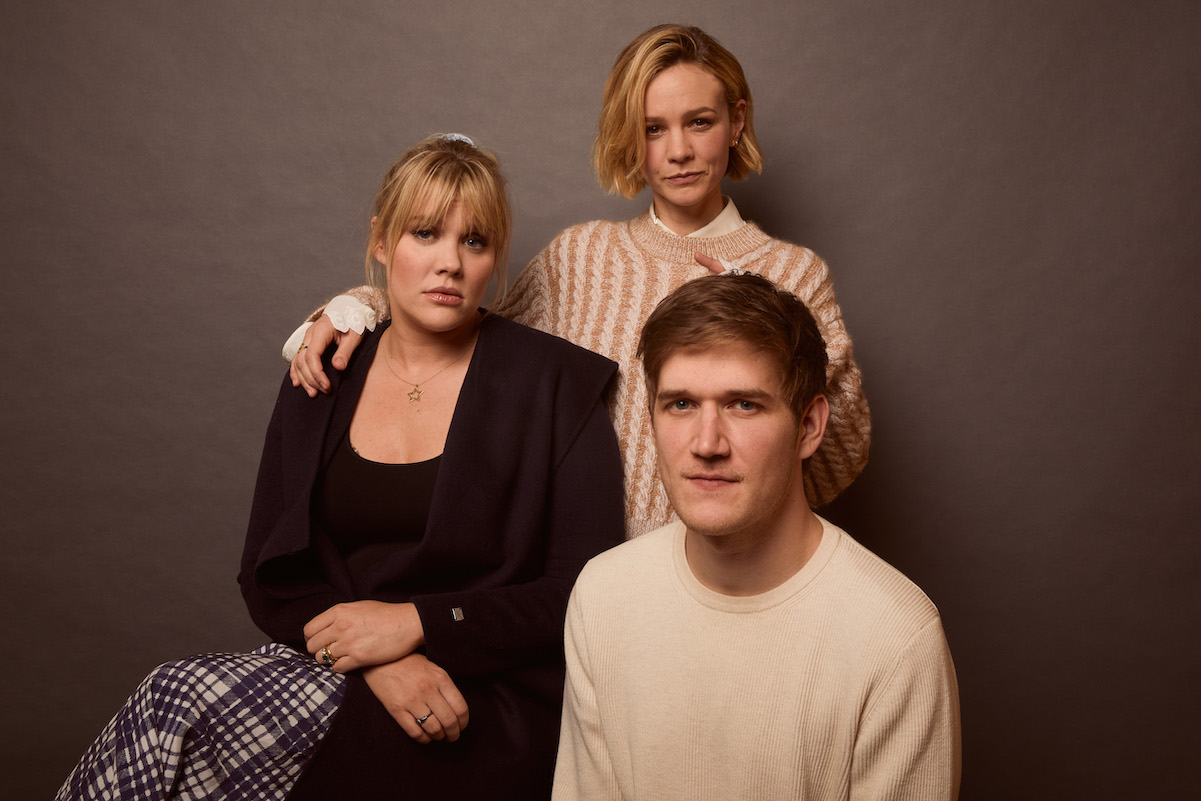 What the new movie 'Promising Young Woman' is about
Promising Young Woman is all about a woman's revenge. Cassandra (Carey Mulligan) fools men. She pretends she's drunk when going home with them. However, she's always sober and proving how men consistently take advantage of women under the influence. She reunites with someone from medical school, Ryan (Bo Burnham), who seemingly makes her want to drop her charade and seriously pursue him.
But when Cassandra remembers who Ryan socialized with in school, and how he still is in the good graces of people who wronged her friend, Cassie amps up her master plan. However, things don't go exactly the way viewers might think it would.
Emereld Fennell, who also starred in The Crown, wrote Promising Young Woman after loving revenge movies growing up.
"I wanted to write something that felt like a revenge journey a real woman might go on," she wrote in the Los Angeles Times. "Was it possible to make a revenge movie that felt true? That had all the pleasures and the tropes of the genre but subverted in a specifically female and painfully true way? And, most important, could it also be fun to watch?"
"I wanted to write something that didn't feel like medicine, that would be accessible and gripping and funny, even at its darkest," she continued. "A film that anyone could watch and discuss: a poison popcorn movie."
It has been nominated for four 2021 Golden Globe Awards
The movie, which was released on Dec. 25, 2020, has gotten a lot of hype. The Golden Globes recognized Promising Young Woman with a slew of awards. Fennell, the screenwriter and director, received two nominations for her work: Screenplay of a Motion Picture and Director of a Motion Picture.
Mulligan got a nomination as well, for Actress in a Drama Motion Picture. The movie as a whole was recognized with one of the most prestigious nominations of the show, Drama Motion Picture.
Where can you watch 'Promising Young Woman'?
While viewers may be used to in-demand films being released on streaming platforms such as Netflix and Amazon Prime Video for free with subscription, Promising Young Woman was intended to have a theatrical release.
Thus, the movie is available to purchase for $19.99 on the following platforms: YouTube, Google Play Movies & TV, Vudu, Apple TV+, and Amazon Prime Video.
The Golden Globe Awards air on NBC at 5 p.m. PT/8 p.m. ET tonight.