GoldLink Is Being Dragged After Disrespecting Mac Miller
Rapper GoldLink is being heavily criticized on social media for a post that fans are calling disrespectful to the late Mac Miller. It's even led fellow musician, Anderson .Paak, to issue a scathing rebuttal.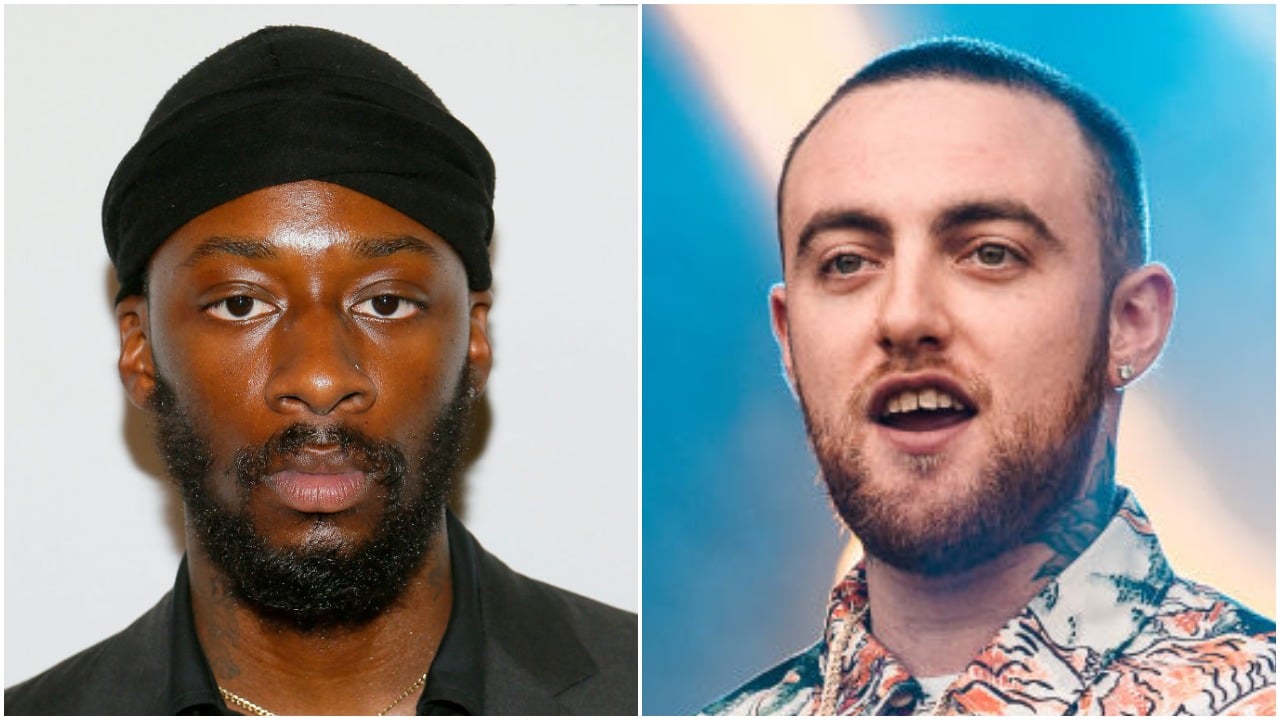 Who is GoldLink and what's his history with Mac Miller?
GoldLink, whose real name is D'Anthony Carlos, is a 26-year-old American rapper. He is most known for his hit single, "Crew," featuring Brent Faiyaz and Shy Glizzy.
The song is from his debut album, At What Cost. Faiyaz is currently dating American singer Justine Skye. Though they seemed to be mutual friends with several different artists, there is not much documented about GoldLink's relationship with Mac Miller.
Here's what GoldLink just said about Mac Miller
Seemingly out of nowhere, GoldLink made a lengthy post about Mac Miller in which he tributed the late rapper, but also seemed to call him out for stealing his sound. The post begins with GoldLink saying that he essentially was not surprised to hear that Miller died.
It continues, in part: "I think what made you and I special is that we weren't always on the best terms. So I didn't always have great things to say about you. When we were on the GO:OD AM tour, I played you my album 'and after that we didn't talk,' and you thought it was absolutely incredible. I released it under the "Soulection" label and the single for my album was called 'Unique' ft. Anderson .Paak, and that was your favorite song at the time. You loved it so much that you made the entire tour party listen to it, and surprised me with a cake after my set. I always thought you drove yourself insane about your own music. So much that, you would adopt styles as homage to those around you that you loved. That's where our problem started."
GoldLink also wrote, "We are family, you could always call me. Afterwards, we seen each other at Coachella, and you put your head down like an innocent child, but I told you to pick it up and I hugged you like the brother you are to me. "
Fans and other artists react to GoldLink's post
Many fans thought this was not only disrespectful to Miller, but thought that this is not something that should be discussed now that he is gone.
One fan tweeted, "mac isn't even here to defend himself.. goldlink when i see you it's on sight." Another said, "Goldlink should've honestly just left that Mac stuff in the past.. Super unnecessary to bring it up now, the man died over a year ago. What was the point?"
Anderson. Paak, who GoldLink also references in the Instagram post, issued a scathing post of his own. Paak's post critiques GoldLink's message and timing.
In the post, which is now deleted Paak said, "@goldlink I would imagine yo weird a** posted up somewhere just like this when you decided to make that disrespectful, narcissistic, jealous grossly unnecessary post. Why would you do it I can't even understand it. Maybe your belt was wrapped around your Gotd**m waist too tight or maybe it was the choker cutting off the circulation off to the brain but since you felt it necessary to bring me up twice and my boy ain't here to respond ima say it like this."
He continued, "You ain't the first to make an album inspired by a relationship, you ain't the first to make a song featuring Anderson .Paak but you are the first to disrespect my friend who is no longer here for absolutely no reason and I can't stand for that."
Fans seem to be in agreement with Paak's comments. "Glad to see a peaceful but heavy response to @GoldLink running his mouth, fishing for some attention. I was so disappointed to hear his spiteful words. Check yourself, and get back to making good music and spreading love and awareness. Anderson is my guy," said one person.
Here's hoping that the legacy of Mac Miller's life continues to live on through the impact he had on others.