Golfer Dustin Johnson Is Engaged to the Daughter of This Hockey Legend
Dustin Johnson is one of the most successful and recognizable figures in the sport of golf. Since turning pro in 2007, he's racked up more than 20 PGA tour wins. He's also surpassed $65 million in career earnings and is engaged to the daughter of an NHL legend.
Read on to find out more about Johnson's fiancée and who her famous father is.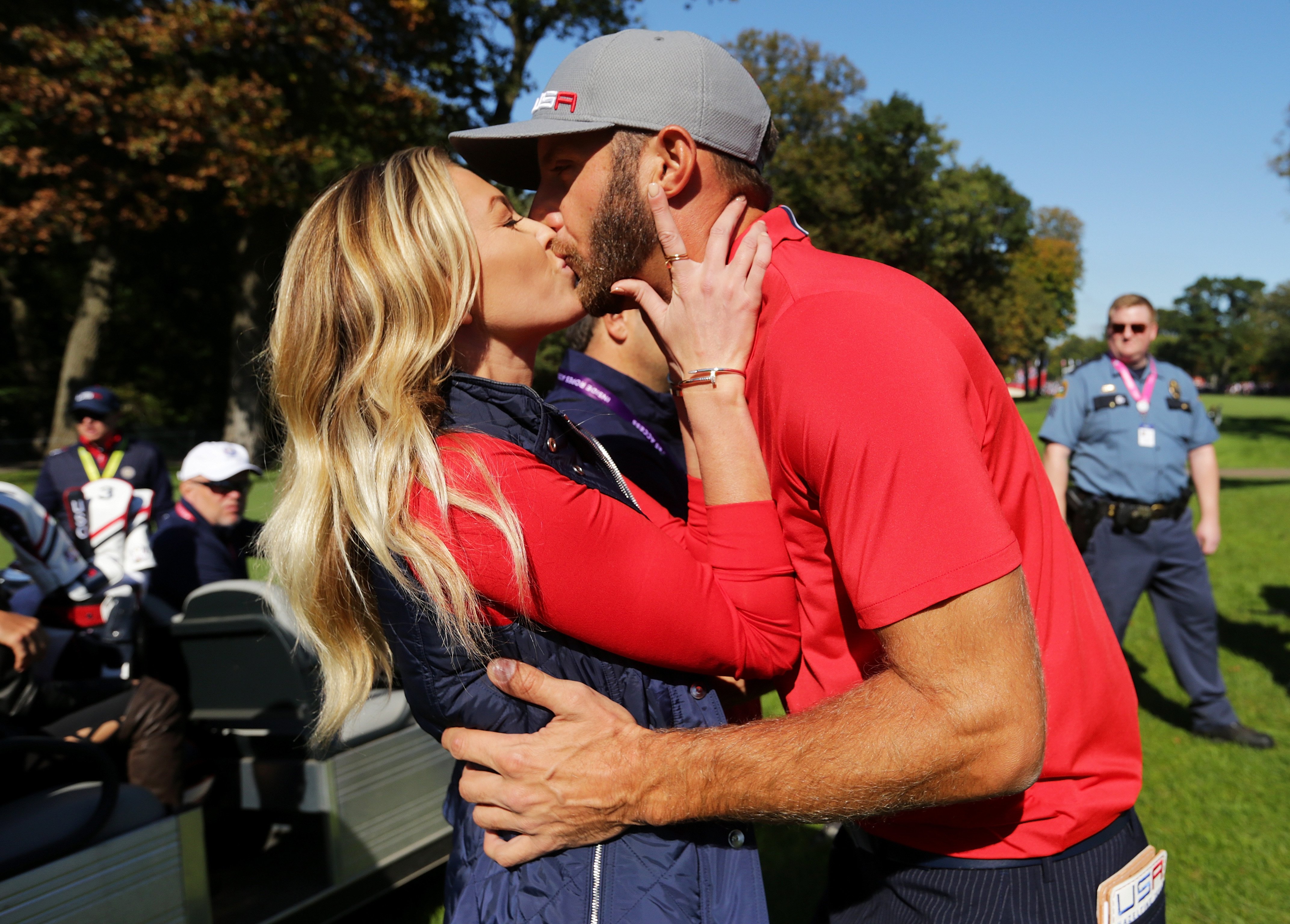 Who is the father of Dustin Johnson's fiancée?
Since 2013, the golfer has been engaged to Paulina Gretzky, the daughter of ice hockey legend Wayne Gretzky.
The former NHL star's daughter was born in Los Angeles on Dec. 19, 1988. She is one of five children her father and actress Janet Jones have together.
During an interview with Golf Digest in 2014, Paulina was asked if she knew growing up that her dad was The Great One. "Totally," she responded. "I went to games with my mom all the time, especially in New York. One thing I get from my mom is this constant need to support the person that you're with. In this athletic world, I see how hard it is for Dustin sometimes."
Like her mother, Paulina has pursued a career in entertainment. She's done modeling as well as some singing. In fact, her song "Collecting Dust" was featured on MTV's reality TV series Laguna Beach: The Real Orange County.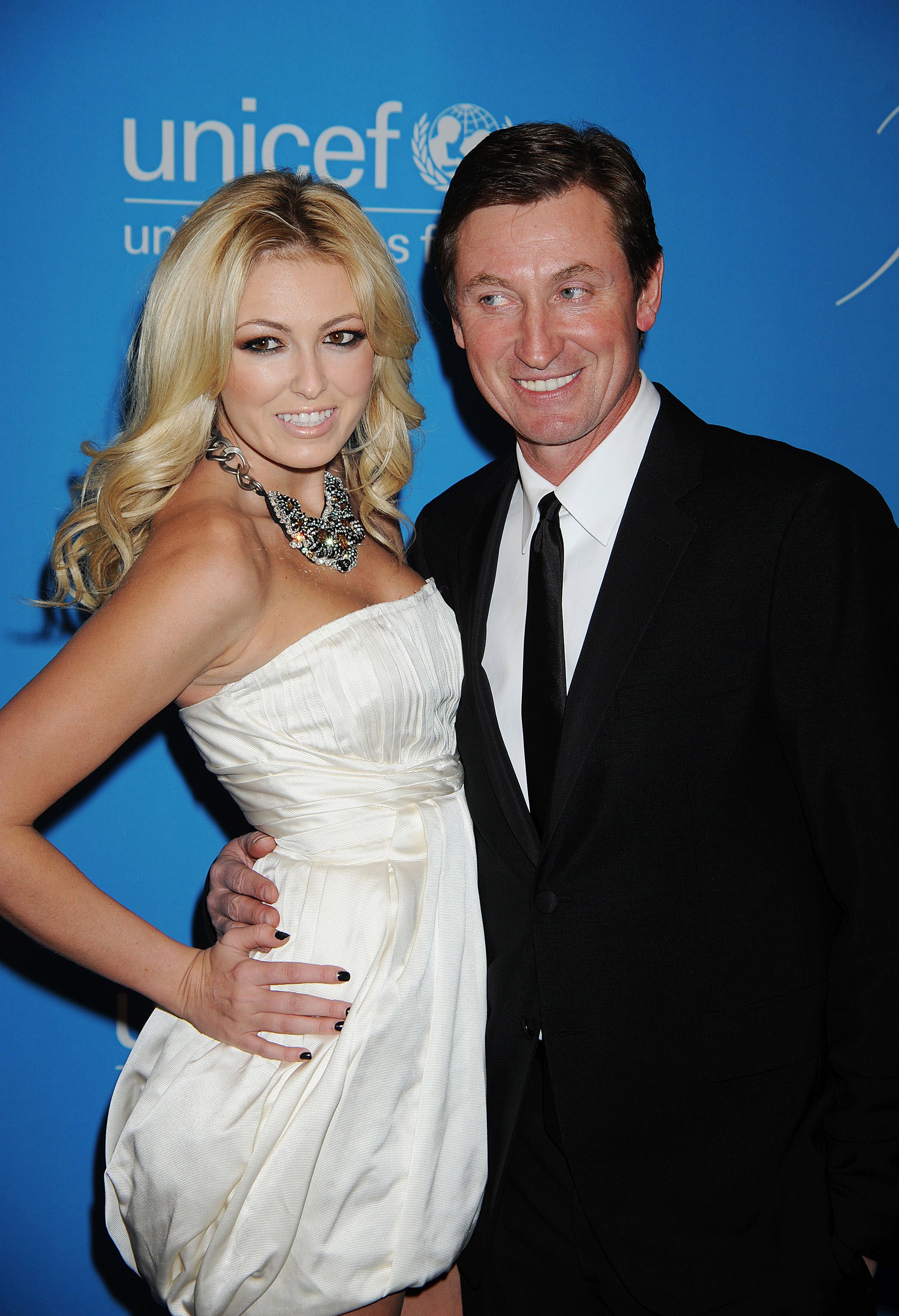 How Johnson and Paulina met and when they're getting married
Both of Paulina's parents are avid golfers and that's actually how she met Johnson.
"At the end of 2011, my mom played with Dustin in the Wednesday pro-am at Tiger's tournament at Sherwood," Paulina told Golf Digest. "She invited him to the house that night. I'm sure he was rolling his eyes, and so was I when my mom invited me over to meet this golfer she had just met.
"So I show up looking like a complete ragamuffin, and here's this really cute guy. I didn't stay long, but he was such a gentleman, so endearing. He's always been that way to me. We exchanged numbers, and here we are."
As for when they will walk down the aisle? That's anyone's guess since the pair hasn't set a date. But Paulina has stated that they will say their "I dos" when the time is right for them. "It'll be our special day, and we just want it to be right and to fit," she said.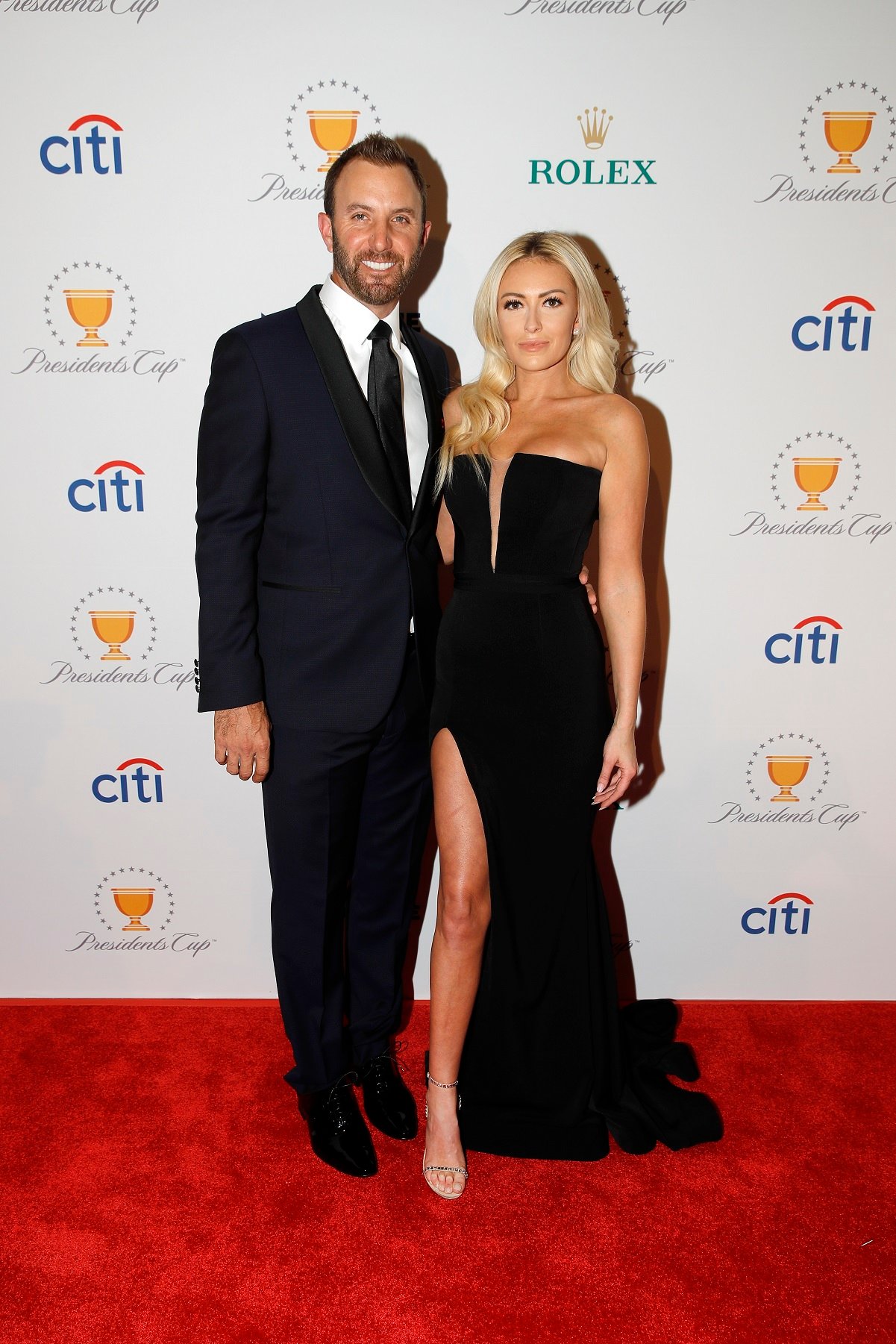 And there's no mystery of who will be paying for the affair. "That bill is going to Wayne Gretzky," Johnson quipped.
RELATED: Who Is Bubba Watson's Wife, Angie Watson?
How many children they have together
Today, Paulina and Johnson have two children together.
The couple welcomed their oldest son, Tatum Gretzky Johnson, on Jan. 19, 2015 followed by another boy, River Jones Johnson, on June 12, 2017.