'Good 4 U': Olivia Rodrigo Wins Big at the VMAs
Olivia Rodrigo had a big night at the VMAs on Sept. 12, 2021. The 18-year-old pop star scored nominations for several awards and managed to take home a few. 
Here's what you need to know about Rodrigo's VMAs experience.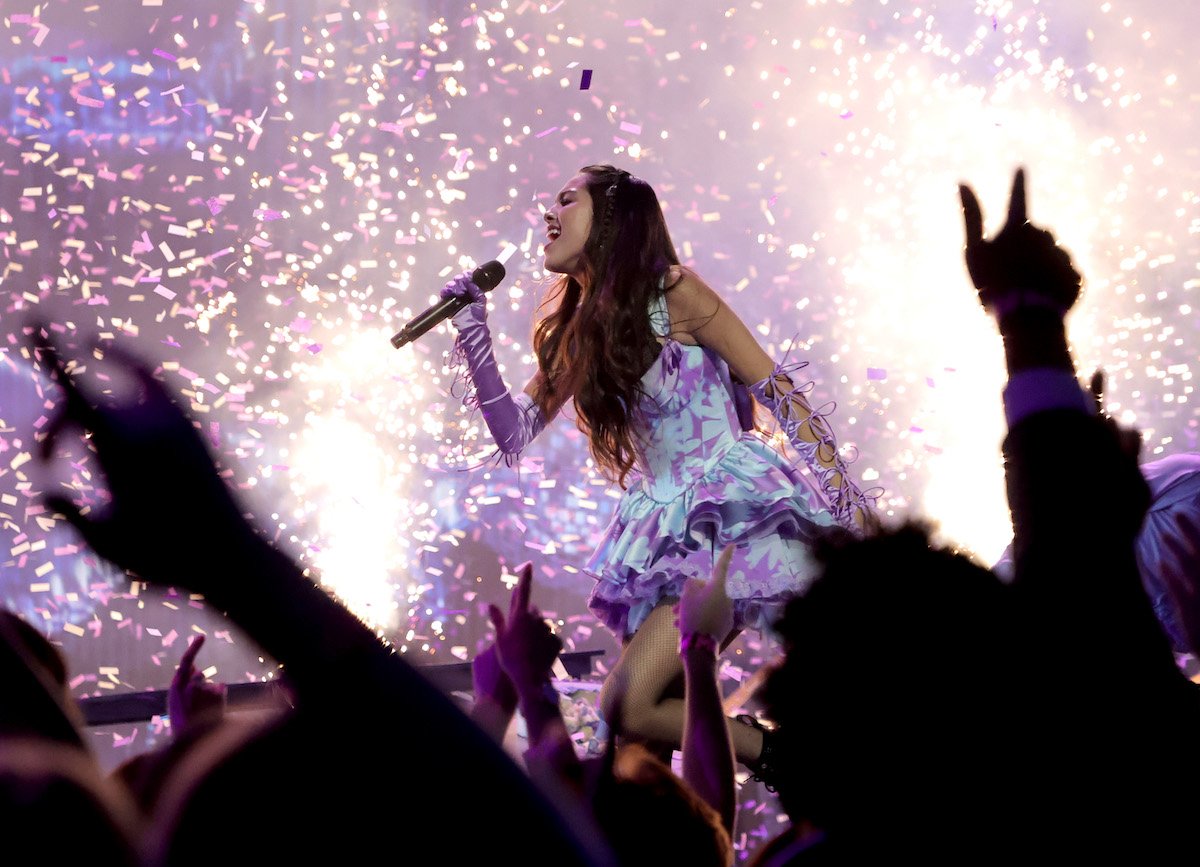 2021 was Olivia Rodrigo's breakout year
It's no surprise that Rodrigo had a fabulous night at the annual awards show. Her name has been on everybody's lips, and her songs have been omnipresent ever since she released her first full-length album, Sour, in May. 
Although it has only been a few months since the album dropped, Rodrigo's fame has skyrocketed in that short time. She already had a fan base thanks to her role on Disney's High School Musical: The Musical: The Series, and her first single, "Driver's License," broke Spotify records back in January.
While Rodrigo is still just a teenager, she has already found herself embroiled in some highly publicized relationship drama. Allegedly the majority of her album, which consists almost entirely of breakup songs, was inspired by her former romance with her Disney co-star, Joshua Bassett. The speculation surrounding her personal life has only worked to increase Rodrigo's popularity and appeal.
With endorsements from established artists like Taylor Swift, Halsey, and Selena Gomez, Olivia Rodrigo has found herself among the ranks of pop's elite. 2021 was Rodrigo's breakout year, and fans eagerly await to see what she will do next.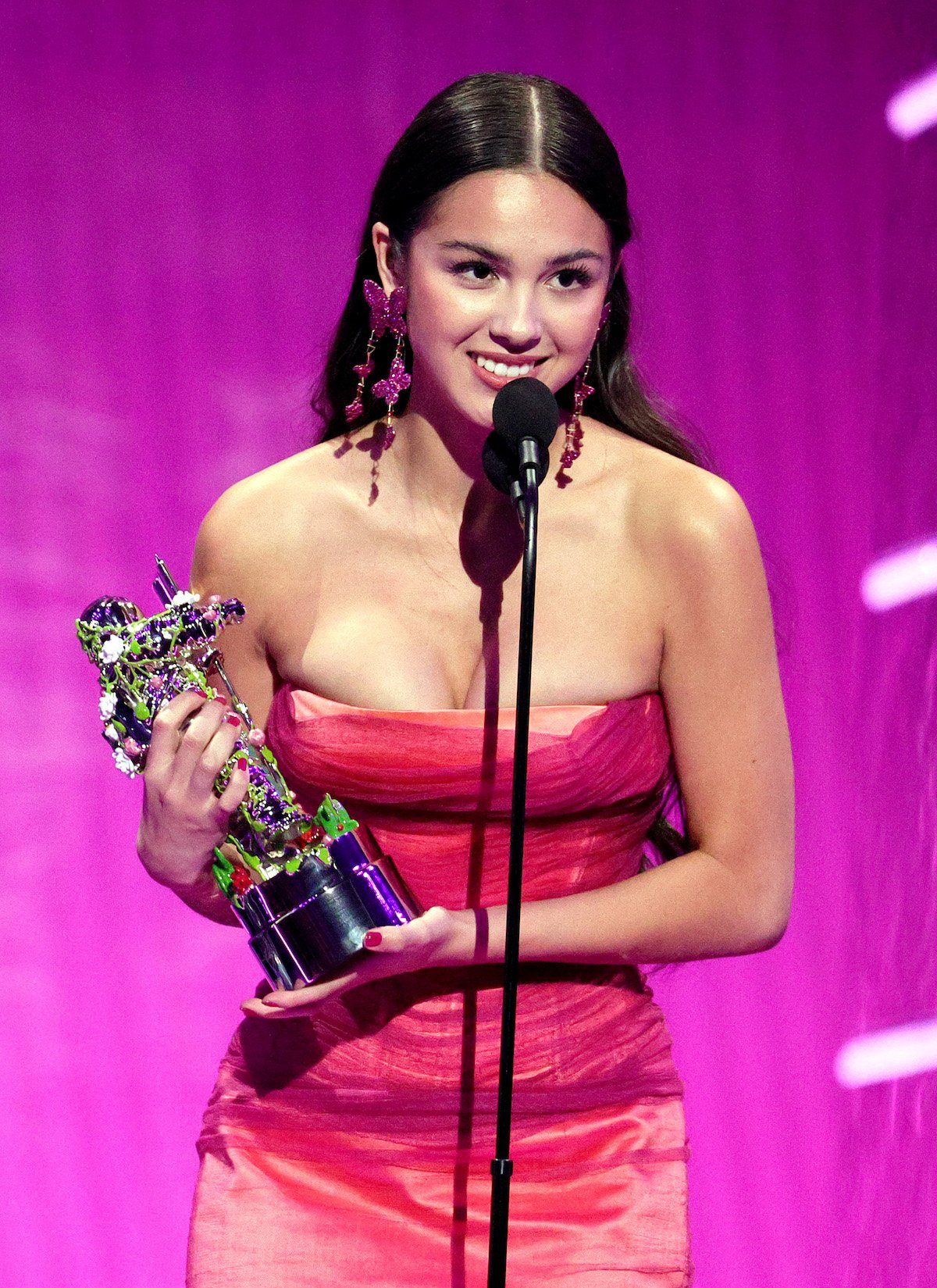 She earned nominations for six awards
According to Pitchfork, Rodrigo scored nominations for a whopping total of six VMAs, including nods for Artist of the Year, Best Pop, and Song of Summer.
She won three of the six awards she was nominated for, tying with Lil Nas X for the most wins of all the nominees this year. Rodrigo took home the moon person for Song of the Year for "Driver's License," Best New Artist, and Push Performance of the Year.
RELATED: Olivia Rodrigo Releases New Music Video for 'Brutal'
Olivia Rodrigo performed 'Good 4 U' live 
Rodrigo wowed fans with her live performance of her hit single at the VMAs. She appeared on a dreamily decorated stage lit in shades of purple and blue and covered with imagery of hearts, stars, and butterflies. The sweet, pleasant stage set was in direct contrast to her angsty, angry lyrics.
Rodrigo sang her heart out to the crowd while masked dancers swirled around her. She sulked and glowered prettily for the camera as she moved across the stage, interacting with fans in the audience and the dancers behind her. One of the lines in the song goes, "Well good for you, I guess you're getting everything you want; You bought a new car, and your career's really taking off."
The bitter line is about an ex who moved on from her easily. But it seems as though Rodrigo has manifested these words into her own existence. Her career has certainly taken off, as her successful night at the VMAs proves.