What Is 'Good 4 U' Singer Olivia Rodrigo's Net Worth?
Olivia Rodrigo is out there, continuing to smash records and make people of all ages fans of her songwriting and melodies. The High School Musical: The Musical: The Series star impressed millions with her first single "drivers license" back in January 2021. Here's what her net worth reportedly is, after years of working in the entertainment business.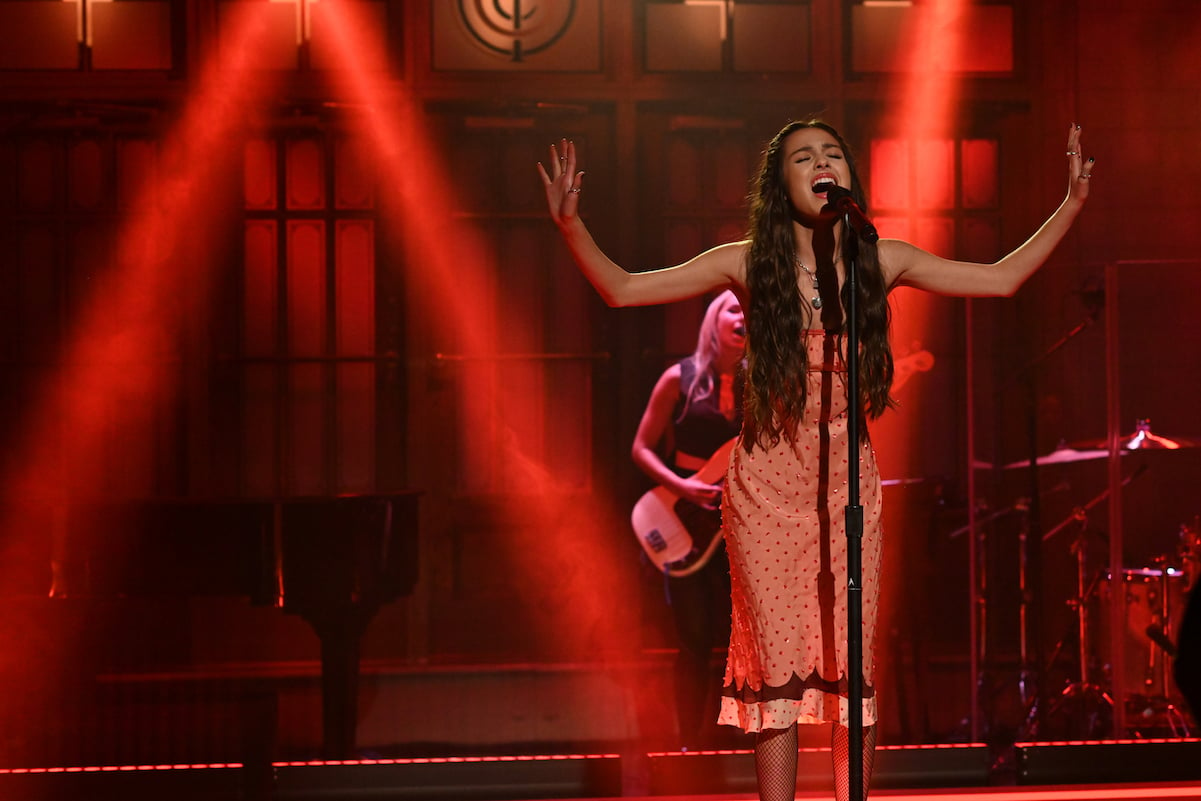 How did Olivia Rodrigo get famous?
Rodrigo's first credit on IMDb is her movie, Grace Stirs Up Success, which came out in 2015. Her next big role was on Disney Channel's Bizaardvark, in which she portrayed Paige Olvera from 2016 to 2019. During that time, Rodrigo acted on New Girl as Terrinea in 2017. Following her Bizaardvark work, Rodrigo moved on over to Disney+ for her next project. She currently stars in Disney+'s High School Musical: The Musical: The Series as Nini Salazar-Roberts.
The actor came out with her first non-Disney song, "drivers license," in January 2021. The song became a huge success that Rodrigo followed it up with two more singles, "deja vu" and "good 4 u" in the subsequent months. Her debut album, Sour, came out on May 21 and immediately topped the charts.
What is 'good 4 u' singer Olivia Rodrigo's net worth?
After acting in multiple Disney projects, New Girl, and having a slew of viral hit songs, Rodrigo is reportedly worth $4 million, according to Celebrity Net Worth.
It is yet to be confirmed if Rodrigo will continue her work on Disney+'s High School Musical: The Musical: The Series in a potential season 3. If she were, that would only add to her wealth.
Following the success of Sour, is it likely that Rodrigo is only getting started with her music career. Many fans are already hyping Rodrigo up for a possible Grammy Awards nomination in 2022.
What is Olivia Rodrigo's age and ethnicity?
The Disney+ star was born on Feb. 20, 2003, making her 18 years old in 2021. The star also heavily relates with her zodiac sign, which is Pisces. She calls herself a "spicy pisces" on social media.
Rodrigo has also been outspoken about her heritage. She was included in a Disney Channel video about Asian Pacific American Heritage Month in 2017.
"My heritage is a part of who I am," Rodrigo stated. "I'm part Filipina on my dad's side of the family. My Filipino heritage comes from my great-grandfather. He came on a boat from the Philippines when he was a teenager. Can you imagine moving to a whole new country, all by yourself?"
The star continued: "Some traditions that have carried over into my generation are we actually make Filipino food. My great-grandpa had a garden and he was also a really good cook."
At the end of the video, Rodrigo commented: "I'm Olivia Rodrigo. I'm a Filipina. I'm a lumpia fan. I'm a daughter and a granddaughter and a great-granddaughter. I'm American. I'm an Asian-Pacific islander."
You can stream High School Musical: The Musical: The Series Season 1 and 2 on Disney+.