'Good Bones': Who Is Karen E. Laine and What Did She Do Before Becoming an HGTV Star?
Karen E. Laine is best known for her role on the HGTV series Good Bones. But before she became a home renovation icon, Laine had an entirely different career path. Discoer what the HGTV star did before she became a house-flipping reality TV persona.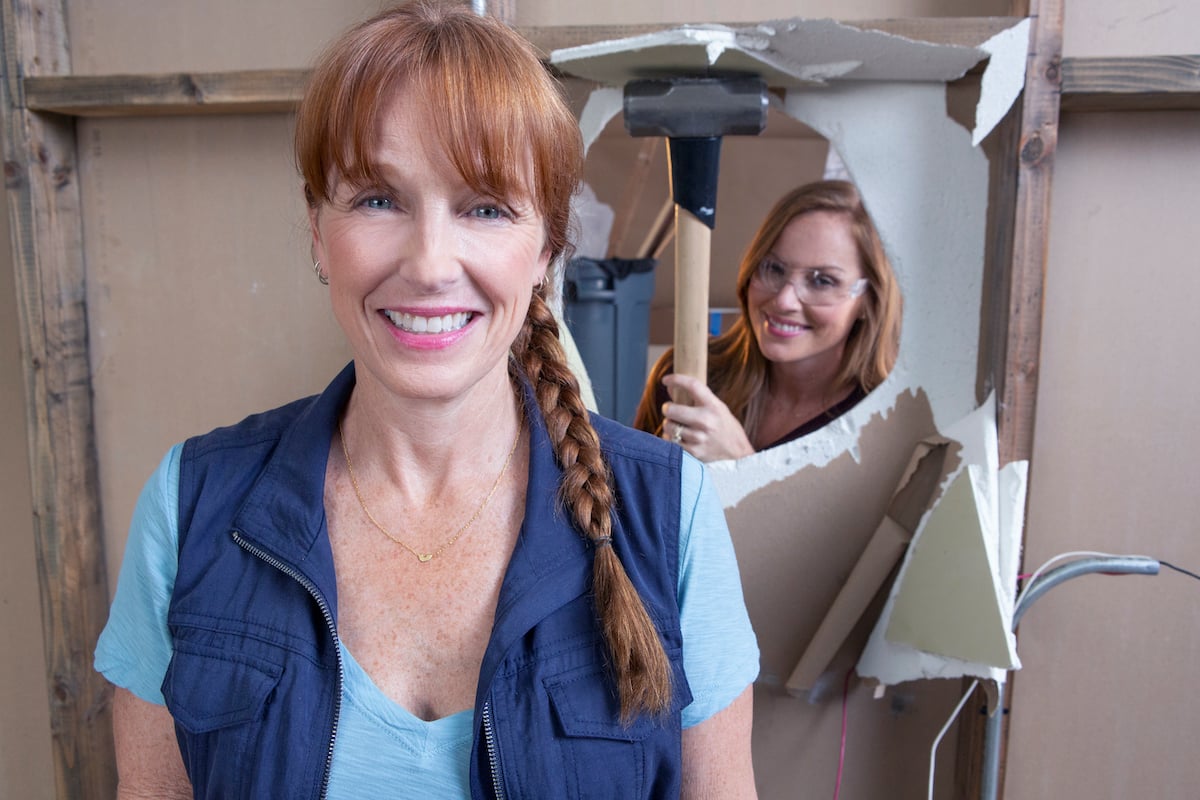 Karen Laine used to be a full-time lawyer
Laine is one of the stars of Good Bones and the mother to Mina Starsiak, her co-star. She has three other children: William and CR from her first marriage and a fourth child, Kelsy, with her current husband, Randy. Before becoming a professional house-flipper, Laine studied law at the Robert H. McKinney School of Law at Indiana University. 
Upon graduating, Laine worked as a defense attorney. According to her LinkedIn profile, Laine's law career began in the early 1990s working as an associate attorney for the Cohen & Malad firm. Later, Laine worked for the Jensen Law firm, where she focused on criminal defense, family law, mediation, and guardian ad litem services.
Before working for Jensen, Laine was a Deputy Prosecutor for the Marion County Prosecutor's Office. And as of 2017, Laine was still practicing law on occasion. 
"I am still a practicing lawyer," she told POPSUGAR. "I am sorta on sabbatical. I've gotten rid of most of my clients, but I still have a few left." 
When Laine and her daughter leaned in to their knack for home renovation, they were only flipping two or three homes a year between their day jobs — Starsiak was a waitress at the time. Eventually, flipping homes became the mother-daughter duo's full-time gig. 
'Good Bones' started as Two Chicks and a Hammer 
In 2007, Laine and Starsiak founded their renovation company, Two Chicks and a Hammer. At the time, Starsiak had just graduated from Indiana University and purchased a home that needed "a lot of love."
Together, Laine and Starsiak turned the house into a home. As their site explains, "they were bitten by the renovation bug, and Two Chicks and a Hammer was born." 
Karen Laine stars in HGTV's house-flipping show 'Good Bones' 
The Home and Garden Television network debuted Good Bones in 2016. The reality series follows Indianapolis mother-daughter duo Laine and Starsiak as they revitalize their town one home at a time.
Together, Laine and Starsiak refurbish old homes and give their viewers a better idea of the estimated costs, physical labor, and personal sacrifice that goes into an undertaking like a home flip. 
'Good Bones' is no longer Karen Laine's full-time gig 
In September 2019, a local publication shared that Laine was retiring from Good Bones. Laine's new focus became spending more time with her husband, Roger, who was recently diagnosed with cancer. Now, according to their website, Starsiak works solo on renovating homes at a rate of about 14 houses per year. Laine will occasionally appear in future episodes of Good Bones, just not as frequently as some fans might expect.
Instead, Laine is now using her time to focus on projects like "Karen's Corner" — something she works on with her husband. Laine has been documenting the progress of "Karen's Corner" (formerly the "Monuments by Wearly" building in the South Village area of Indianapolis) on social media as she and Roger work to transform it.