'Good Girls': How the Cast Used Their Previous Jobs as Inspiration for the Show
NBC actors Christina Hendricks, Retta, and Mae Whitman lead Good Girls. The show follows their characters- Beth, Ruby, and Annie, as they find themselves in a life of crime in Detroit.
Before the show premiered in 2018, each of them had appeared on successful, long-running shows. The leading ladies shared how their previous roles affected the way they act on the Good Girls set.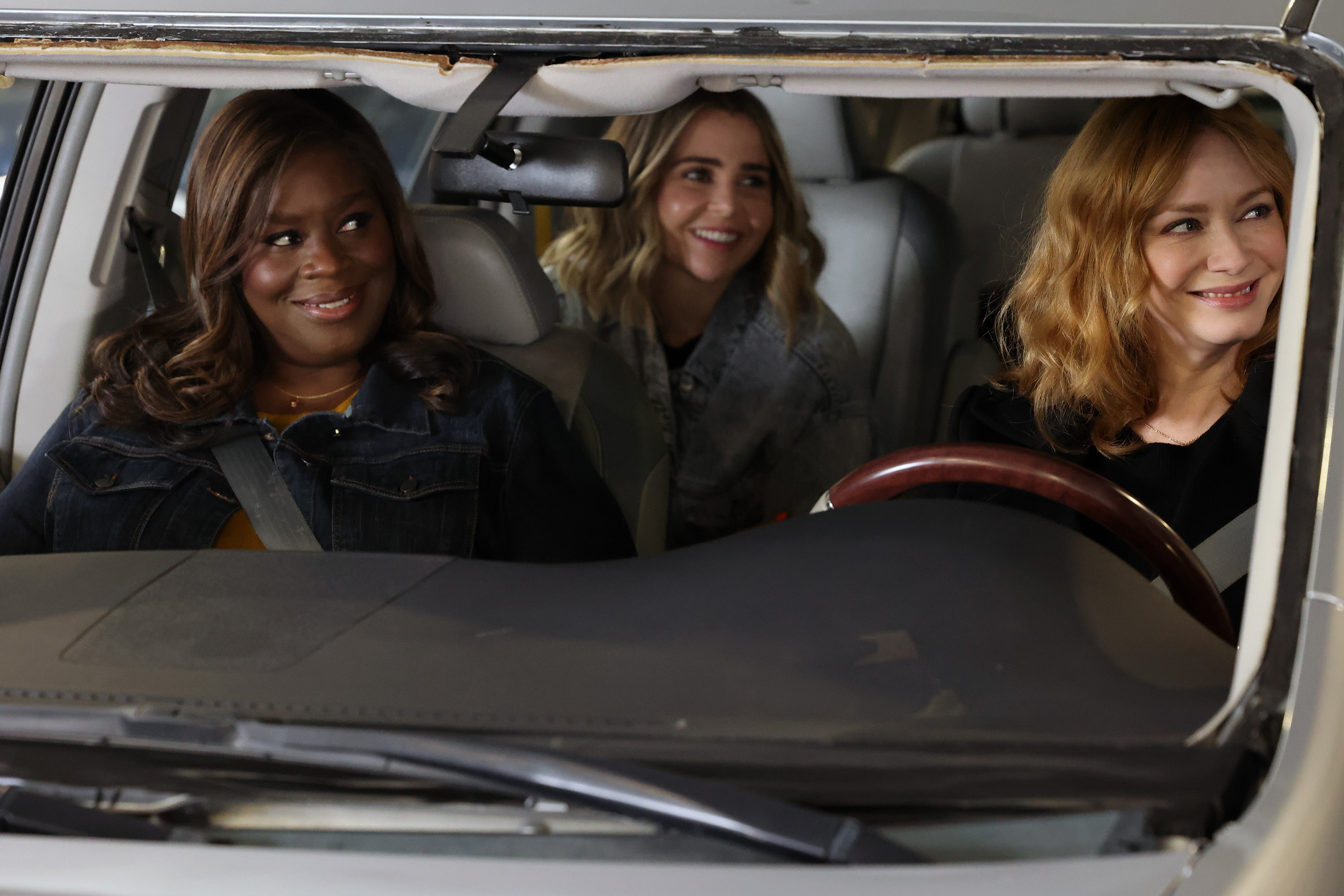 Why the 'Good Girls' cast look so familiar
Hendricks, Retta, and Whitman were all known for other projects when Good Girls came out. For Hendricks, her career began in the early 1990s. After accepting minor roles and modeling gigs, she landed her big break in 2007 through Mad Men. According to IMDb, Hendricks played Joan Harris for eight seasons. While there, she earned a reported $100,000 per episode. 
RELATED: 'Good Girls': Mae Whitman Made 1 Big Purchase Once the Show Took Off: 'I Cried About It for Three Hours
Around the same time as Mad Men, Retta accepted Donna Meagle in Parks and Recreation. The role came after she spent years on stage as a stand-up comedian. Once Parks and Rec ended, Retta appeared on Girlfriends' Guide to Divorce as Barbara. 
Whitman also acted in several hit shows in the 2000s. The former child star was in ER and Grey's Anatomy and movies such as The Perks of Being a Wallflower. In 2010, she played Amber Holt in Parenthood and stayed with the series until 2015.
What Christina Hendricks, Retta, and Mae Whitman learned from their past roles
After taking a small break as series regulars, Hendricks, Retta, and Whitman signed on to star in Good Girls. During the NBC dramedy, the women each agree to rob a grocery store and use it to support their families. They soon discover that the store is run by a crime boss named Rio (Manny Montana). Throughout the series, the women juggle their everyday lives with their new business ventures.
RELATED: 'Good Girls': During What Episode Do Beth and Rio Sleep Together?
In an interview with E! News, the Good Girls cast agreed that their show is unlike any other characters they've played. Additionally, each cast member took something away from the previous jobs that they applied to the show. For Retta, she learned "how to treat other people" in the way she would like to be treated. Whitman also added that working with a team that wants to "aim higher" was vital for her after her last job. Hendricks shared that Mad Men and other shows caused her to stand up for herself on set. 
"I think we all sort of demand a higher standard. We know what can be achieved and what can be done, and we don't sort of accept less, and it will show itself in different ways."
When does 'Good Girls' return with new episodes?
Since Good Girls premiered in 2018, the show has received a solid fan base. Although the series hasn't gotten picked up for a fifth season, many fans are still buzzing about season 4.
Fortunately, fans will get to see Good Girls back on their screens in June 2021. The midseason premiere will air on NBC on Sunday, June 24.