'Good Girls': Why Christina Hendricks Fought for 1 Beth and Dean Scene to Stay in the Pilot
Good Girls fans received shocking news on June 25. After four seasons on NBC, the series got canceled. Its stars, Christina Hendricks, Mae Whitman, and Retta, fought for the show to stay on the air earlier this year.
The comedy-drama about three suburban crime moms first aired in 2018. During that time, Hendricks said she desperately wanted a Beth and Dean (Matthew Lillard) scene to stay in the pilot.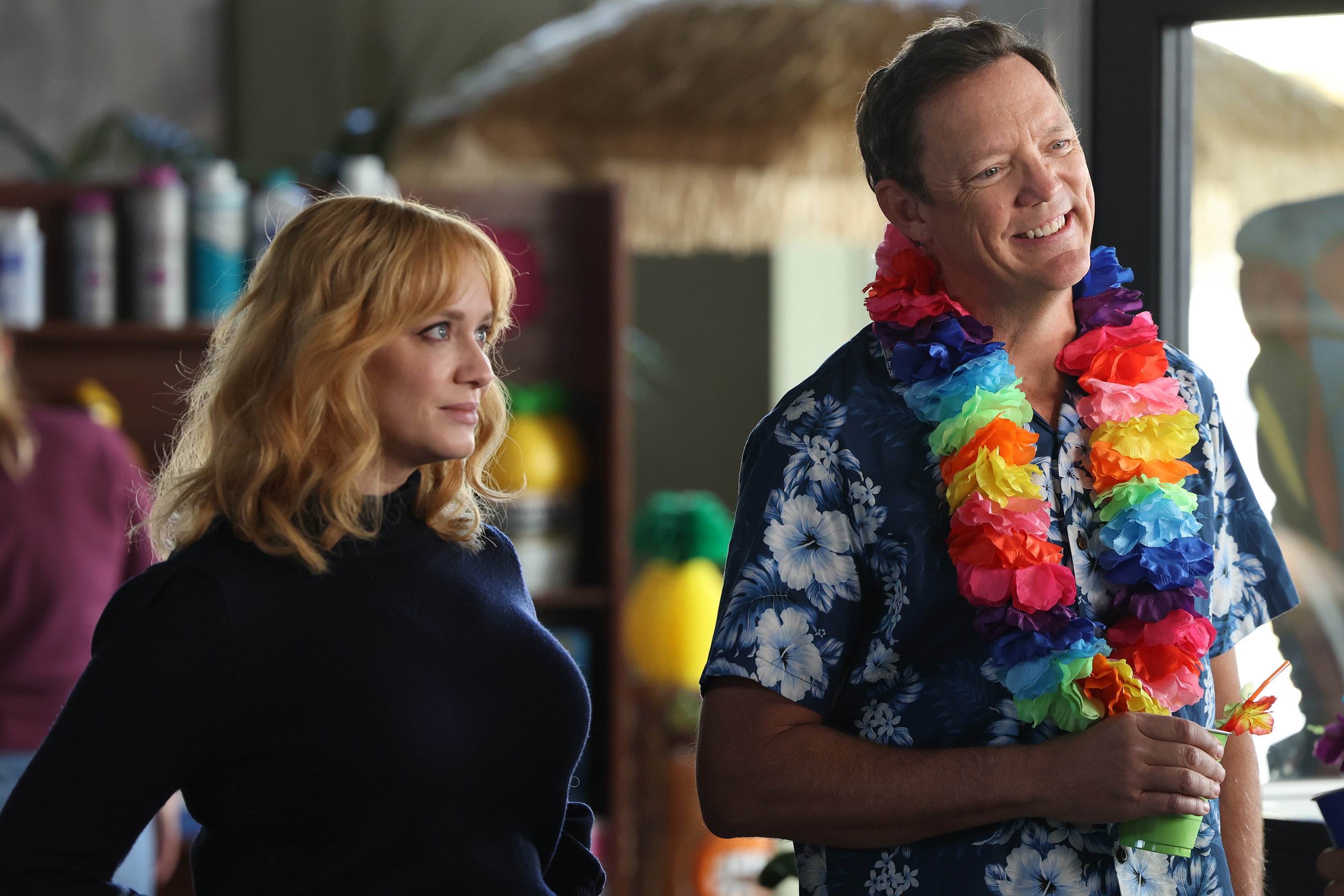 'Good Girls' showed Beth and Dean's marital issues in its pilot
Good Girls brought together three leading actors from hit TV shows. At the time, Hendricks had ended her run as Joan Harris in Mad Men. Additionally, Whitman and Retta starred in Parenthood and Parks and Recreation, respectively. However, they teamed up for roles that were unlike their famous characters.
RELATED: 'Good Girls': How the Cast Used Their Previous Jobs as Inspiration for the Show
In a 2018 interview with Variety, Hendricks explained what drew her to playing Beth Boland. After many "conversations" with NBC, the actor said that she felt confident enough to accept the network's offer. Once they started filming, Hendricks said she didn't want the audience to sympathize with Dean. In the show's pilot, Beth walked in on Dean having sexual relations with his secretary, Amber Dooley (Sarah Paxton). 
"There was a moment where the cunnilingus scene was taken out of the pilot," Hendricks explained of Beth and Dean. "I called Jenna, and I said it had to be in there. You don't hate [her cheating husband] enough [without it]. He looks sad and dopey, but you don't get the anger. I said, 'It has to be in there to set the tone of the show we were doing,' and she agreed and put it back in, and I thought there was going to be some [network] push-back, but there wasn't, and I was glad."
Christina Hendricks was proud of the 'movement' of 'Good Girls'
Launched on Feb. 2018, Good Girls aired around the height of the #MeToo Movement. Although Hendricks said the show "resonated with" more people during the movement, the show wasn't based on it. However, the actor said she always loved the series because of the writers' edginess.
RELATED: 'Good Girls': Is Rio in Love With Beth?
"I'm really proud of the movement of the show, and I think that makes it an interesting ride for people,"  I want people to feel like they're one of us in it — feel the fear but also feel like they're hanging out with their best friends."
Hendricks said the cast 'gave it our all' amid cancellation
In 2021, Good Girls became one of NBC's "bubble" shows. Joining Zoey's Extraordinary Playlist and Manifest, the series was on the network's chopping block for several months. NBC officially canceled Good Girls in June 2021. Additionally, Netflix halted its plans to bring the series over to streaming. 
RELATED: 'Good Girls': During What Episode Do Beth and Rio Sleep Together?
After news of the cancellation broke, Hendricks shared her thoughts on Instagram. She reposted a photo of her and Whitman and wrote a touching comment underneath. 
"Well, we gave it our all," she wrote. "We really did. Thank you to our amazing fans through the years for all your passion and support."
Good Girls fans don't have to say goodbye to the series just yet. The final episodes will air Thursday nights on NBC.