'Good Girls': Christina Hendricks and Manny Montana Once Played Extremely Different Characters Than Beth and Rio
'Good Girls' stars Christina Hendricks and Manny Montana as Beth and Rio. Before playing their characters, they had drastically different roles on TV.
The Good Girls cast has plenty of familiar faces. When the NBC show first premiered in 2018, some fans may have noticed that some of the actors played notable parts before joining the series. However, stars Christina Hendricks and Manny Montana have said that their characters, Beth and Rio, challenge them differently.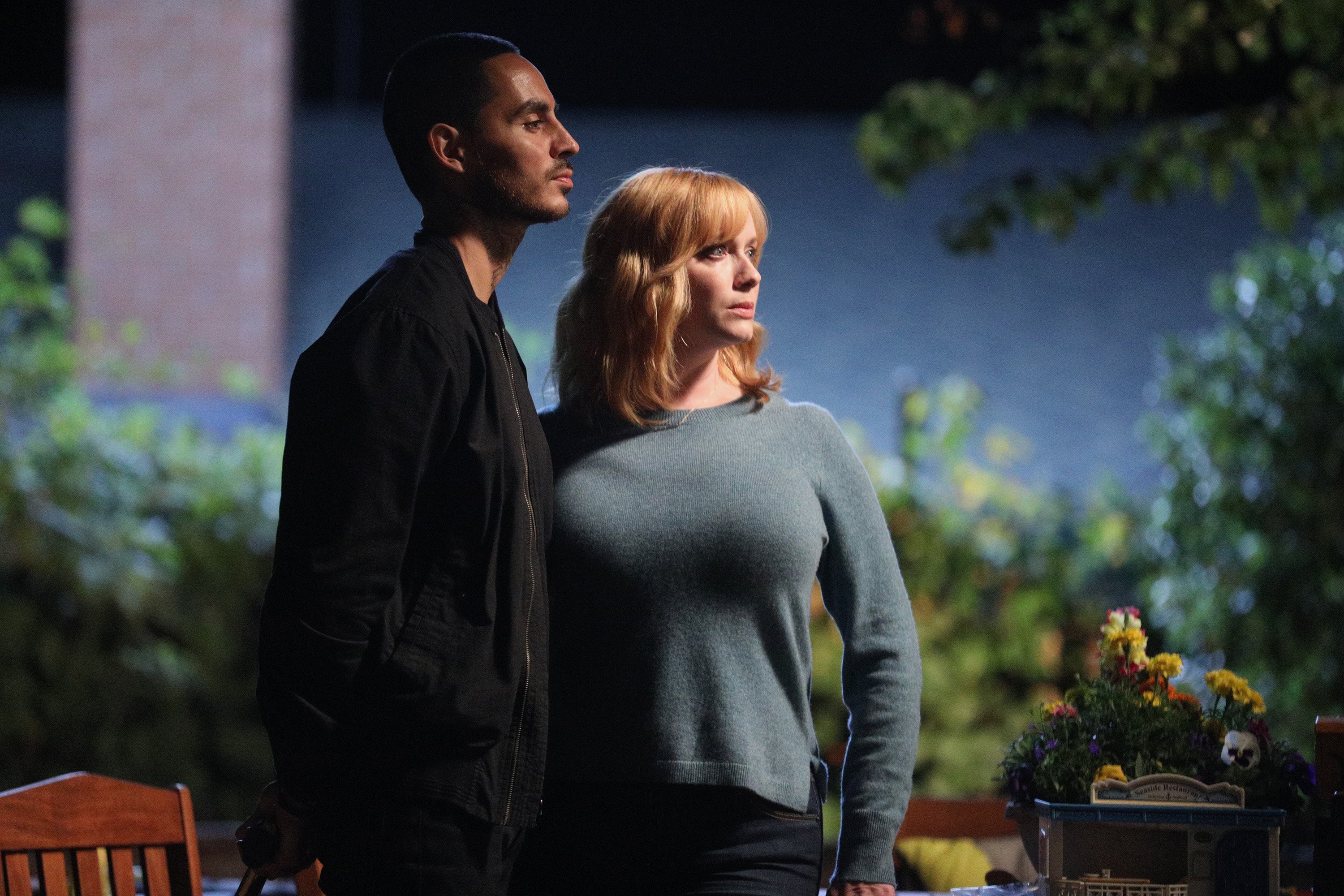 Christina Hendricks and Manny Montana were strangers before 'Good Girls' 
On Good Girls, Beth Boland and Rio are two completely different people. Although they both live in Detroit, Beth, her sister Annie (Mae Whitman), and their friend Ruby (Retta) are three suburban moms trying to provide for their families. Rio, however, grew up in the streets and saw no other option for him and his team. 
While Rio and Beth are from two opposite sides of the track, the pair caught the attention of many fans of Good Girls. Some viewers tuned in for their undeniable on-screen chemistry. The scenes between "Brio" also have the show's supporters wishing they dated in real life, even though Montana is married to Adelfa Marr. 
In 2019, Hendricks shared with The Black C.A.P.E. magazine that she and Montana enjoy the positive feedback they receive regarding Beth and Rio. However, the actor confirmed that their strictly professional relationship wouldn't change. 
"You know, it's funny because I know people love; they love it," says Hendricks. "We, of course, we love that. It's exciting and stuff, but it's not as…it's much more professional than anyone would think."
The Beth and Rio characters' roles before 'Good Girls' 
Since Good Girls premiered, many of the cast members have found new life through the show. Retta, for instance, joined the show following her run on Parks and Recreation. Additionally, one of Whitman's most significant roles was as Amber Holt in Parenthood. 
Although Good Girls is lead by Hendricks, the series isn't her first time on television. In 2007, she landed the part of Joan Harris in Mad Men. Through Hendricks' role as the office manager, the actor earned several awards, including two Critics' Choice Television Awards for Best Supporting Actress in a Drama Series. 
 During Hendricks' time on Mad Men, Montana played a drastically different role than Rio. After losing his football scholarship at California State University, he started acting. Montana said he mostly portrayed cops before he booked Good Girls in an interview with Total Media podcast. According to IMDb, the actor was a police officer on several shows, including CSI: NY and Graceland. 
What's next for Beth and Rio in season 4?
Good Girls Season 4 aired in March 2021. Throughout the season, Beth, Ruby, and Annie have been working with the Feds to arrest Rio for good. However, in the show's May 9 episode, the crime boss uses Beth's relationship with the officers to his advantage. 
After getting arrested and then bailed out by his cousin/brother, Nick (Ignacio Serricchio), Rio told Beth that the Feds completely trust what she says. The trust from them allows him to move around as much as he wants without any repercussions. 
Good Girls will air a new episode on Sunday, May 16, 2021, at 10 PM EST.