'Good Girls' Fans Are Still Hot for 'Brio,' and They're Tweeting All About It
'Good Girls' fans have ignited a campaign demanding more of Beth plus Rio, aka Brio. Here's the scoop on where the duo stands, plus the sauciest fan tweets.
NBC's Good Girls revolves around three women — Beth, Ruby, and Annie — who agree that crime does pay if you're willing to make a few questionable compromises. In Season 1 of the show, the suburban sweethearts become entangled with a career criminal, Rio, who develops a soft spot for Beth. That turns into a precarious situation for both parties. Regardless of the relational risk factors, Twitter fans have ignited a campaign demanding more of Beth plus Rio, aka Brio. With that in mind, here is the scoop on the duo's spicy backstory, plus the sauciest tweets from Brio fans.
[Spoiler alert: This article contains details about Seasons 1-3 of Good Girls.]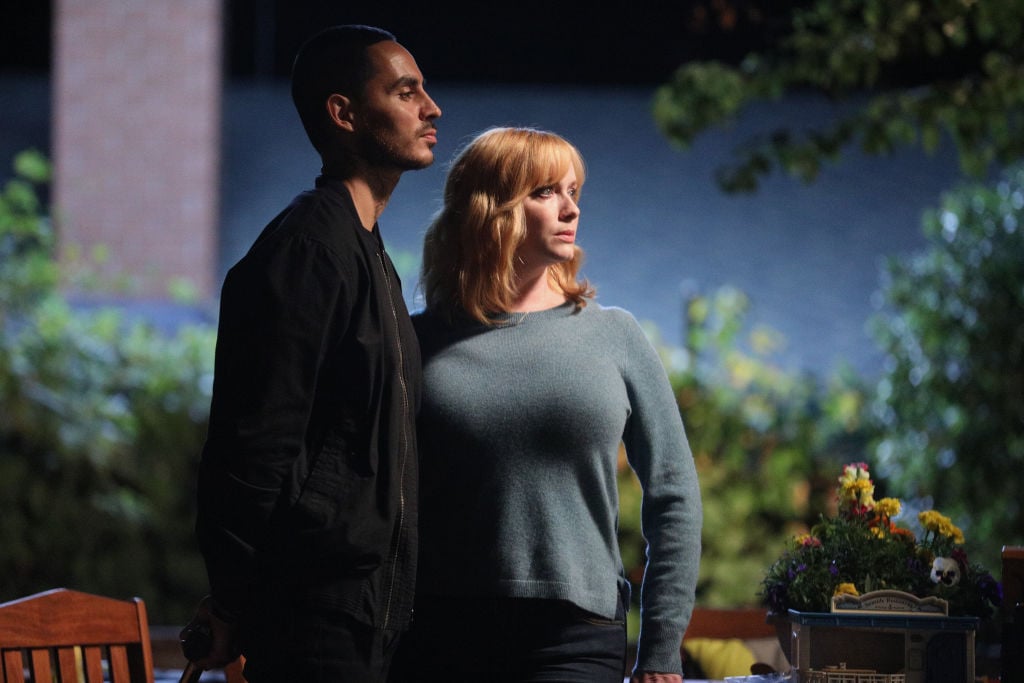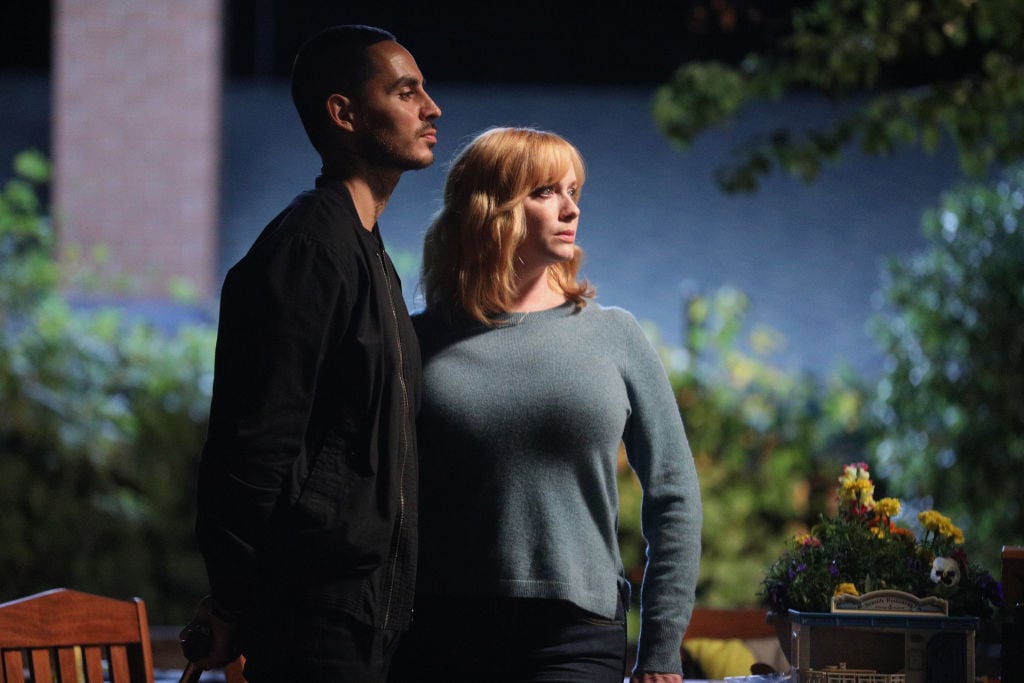 'Good Girls' and the Brio attraction
In Good Girls, Rio has a knack for coercing Beth, Ruby, and Annie to do his bidding, which is always fun to watch. But the most mind-blowing fireworks are created when Rio and Beth verbally spar. The chemistry between the characters is palpable, and fans are demanding more of the pair.
Although Beth, who is in a lackluster marriage with a philanderer named Dean, was initially intimidated by Rio, she quickly began to command his respect, attention, and affection during Season 1. It wasn't long before Beth and Rio gave in to their temptation, and a certain impulsive indiscretion in a restaurant bathroom gave fans everything they had been dying for, and then some. Alas, trouble quickly came to paradise, and their affair was cut short.
Although Beth's stale marriage wasn't much of an obstacle, Beth and Rio's constant power struggle and philosophical differences about how to handle threats led to the downfall of their burning hot fling. At the end of Season 2, when Rio tempted Beth to bump off an FBI agent who was after them, she chose instead to pop Rio.
In true melodramatic fashion, Rio survived his wounds and returned with plans to dispatch of Beth. But the shrewd businesswoman found a way to make Rio more dough, thus making herself too valuable to do away with…yet.
While the twosome is currently on the outs, fans are still holding out hope that they will kiss and make up. The Brio camp just isn't convinced that Beth is finished with Rio. One intuitive viewer tweeted, "She's in love with Rio…she just doesn't realize it completely yet."
'Good Girls' fans want more of Rio and less of Dean
When it comes to the Rio-Beth-Dean love triangle, the fan base is pretty lopsided. Rio, who the ladies not so affectionately refer to as "Gang Friend," when he's not around, has become a fan-favorite despite his permanent residency in a moral gray area. Dean, on the other hand, won't win any popularity contests with Good Girls fans. One Brio lover tweeted this list of demands on behalf of other Good Girls fans who enthusiastically agree:
What we want:

1. Dean to stop getting so much screen time, we DON'T like him.

2. Beth to stop underestimating Rio and thinking he's dumb.

3. Brio to be working again being bada**es TOGETHER.

Thank you in advance.

@qaurantinetime via Twitter
Another fan tweeted an image of Rio with an awe-inspired caption that simply reads, "WHEWWWWWWW."
NBC Good Girls responded with, "We hear ya," which set off a firestorm of responses from disappointed fans.
One viewer expressed frustration, saying, "No, you don't hear us when we only see him for 3-4 minutes in every episode. It's pretty obvious by now that Rio got us hooked, not that Dean you keep popping every g** d*** minute in our screen."
"Rio needs more screen time," echoed another viewer.
And the Rio adoration just keeps coming with tweets like this one: "Rio needs to have much more screen time! He is the main reason I watch!"
Team Stan is representing too
In addition to the Rio-lovers and Brio shippers, there is a camp of Stan fans that will not be ignored, like this fan who wrote, "I wanna see more of Beth and Stan!!" Ruby's other half has recently begun a juicy new chapter, so fans may get their wish to see more of Stan the Man.
Overall, the Rio and Stan admirers do seem to agree on one thing — their distaste for Dean.  One fan issued a request, saying, "Less Dean, more Stan!"
Read more: 'Manifest' Fans Are Peeved With NBC and They're Tweeting All About it