'Good Girls' Fans Defend Manny Montana Over Cancellation, Blame NBC for 'Dragging Him Under the Bus'
Amid the news that NBC pulled the plug on Good Girls, fan reactions came hard and swift. Many came to the defense of beloved star Manny Montana after reports alluded that Montana may have stalled contract negotiations. The three other stars — Christina Hendricks, Retta, and Mae Whitman — reportedly agreed to take pay cuts for the sake of another season. Some want to know why Montana is the only one taking the heat.
Another season of 'Good Girls' was on the horizon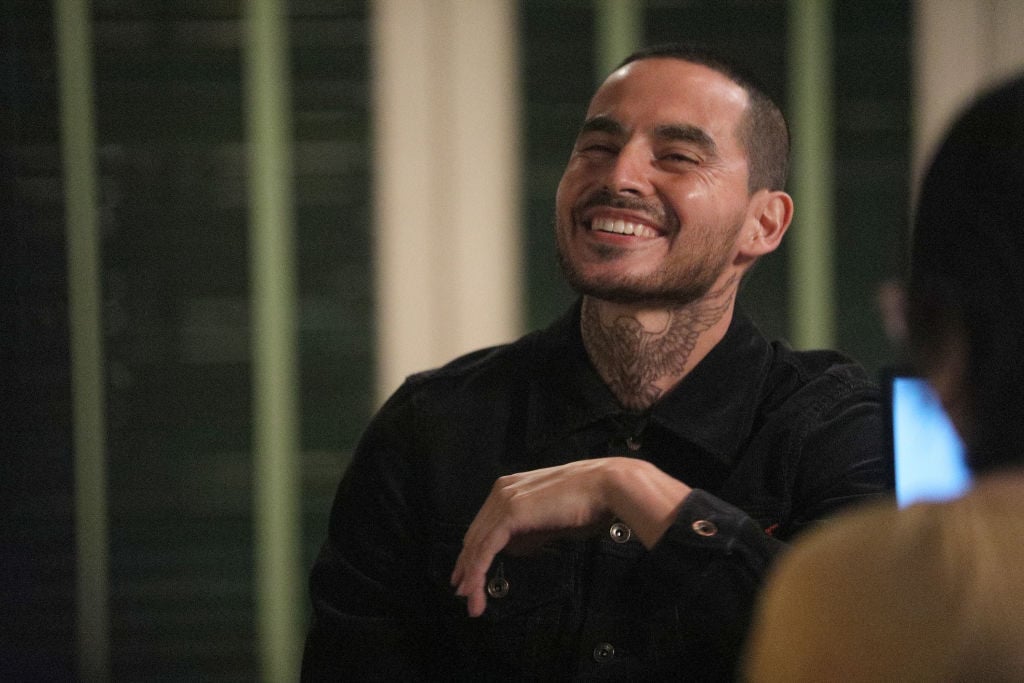 RELATED: 'Good Girls': Some Fans Say Beth and Rio's 'Gross' Relationship Made Her 'Lame and Depressing'
Unfortunately, the remaining episodes in season 4 Good Girls are the last. Though plans for season 5 appeared to be in motion in the spring, NBC confirmed the decision to eliminate the series. The announcement left cast members and fans confused with petitions calling for someone to "save" the crime dramedy.
Netflix took on the series about friends who become entangled in money laundering before NBC. That new business model helped offset some of the costs but caused issues making a profit. This made sense — before all the streaming platforms (including Peacock) emerged.
Now that the business model changed, cuts were made. In recent weeks, reports surfaced that Hendricks, Whitman, and Retta would take pay cuts for another season. Montana's name became the focal point of those conversations and fans were not happy.
NBC source says 'financials' were to blame
RELATED: 'Good Girls' Star Christina Hendricks Previously Complained About Manny Montana Not Calling Her by Her Name — Is This a Factor in the Show's Cancellation?
Production for Good Girls was tentatively set to begin in Spring 2022 — before the deal seemingly fell apart. At least, that's what's been said about the news so far.
"We very much wanted to bring Good Girls back for one more season to close out the story, but unfortunately we were unable to make the financials work," an NBC source who requested to remain anonymous told TV Line.
Sources pointed to Montana as the reason for contract negotiations stalling out or that possible backstage drama between Montana and Hendricks — who play Beth and Rio — could have contributed to the cancellation, the outlet reported. While Universal Television could've created another season without Montana, a source told TV Line the network was "looking for an excuse to cut bait."
Fans say Montana shouldn't be a scapegoat
With such muddied waters about the truth of what happened, fans didn't hesitate to defend Montana, deeming him NBC's "scapegoat."
"Yea the whole thing is sketchy as hell. And it's very icky the way Manny is being dragged under the bus and through the mud. It has a serious "Mean Girls" vibe. Definitely seems like they wanted a scapegoat and it was Manny," one fan said on Reddit.
"I know, it absolutely makes sense to cancel a show that is not profitable. But to put the blame of the cancellation of the show on the back of one supporting actors salary negotiations is ridiculous at a network worth billions. Like is NBC really that delicate that one actors salary, who's not even well known, can dictate a big decision at a huge network… that's ridiculous," another said.
"This whole thing happening now seems like a blatant smear campaign against Manny and it's absolute BS. Based on screen time alone, Manny is not a main anymore. If ONE lone supporting character could actually bring down a series with 100s of cast and crew members, the entire NBC network is a joke," another added.
The cancellation may have to do with NBC's new structure
As The Hollywood Reporter stated in June, the cancellation might have more to do with restructuring the business model than the stars' paychecks. Former NBC co-president of scripted shows Tracey Pakosta was the one who gave Good Girls multiple renewals. She left for a job at Netflix and her former position was filled by former VP for content, Bela Bajaria.
Now, NBC has a new business structure (which now includes Peacock titles) run by Susan Rovner and Frances Berwick which led to the cancellation of all their "bubble" shows. This includes Manifest, Zoey's Extraordinary Playlist, and Debris. They've renewed plenty of other scripted originals, such as The Blacklist, with new shows — such as La Brea and Ordinary Joe — to take the now empty slots.
Will another network save 'Good Girls'
RELATED: 'Good Girls': Fans Point out 1 Thing Christina Hendricks and Manny Montana Have in Common
Under previous management, Netflix picked up cast-away shows like Fox's Lucifer for a second chance. The streamer also picked up previously passed on shows like AMC's You and other pilots. However, the new Netflix regime is more selective with the titles they save, according to THR, which means Good Girls might not get the treatment.
Only time will tell if Good Girls can somehow make a comeback in some other realm. In the meantime, Beth and Rio fans hope the network steps up to clear Montana of any drama if such is the case. We'll keep you posted.
Good Girls' two-hour series finale airs July 22 on NBC.