'Good Girls' Fans Will Still Get New Episodes This Summer In Spite of Cancellation
Good Girls fans were disappointed to hear about the series' recent cancellation at NBC. But, there is some good news. Viewers will get a few final episodes before officially saying goodbye to their favorite criminal moms.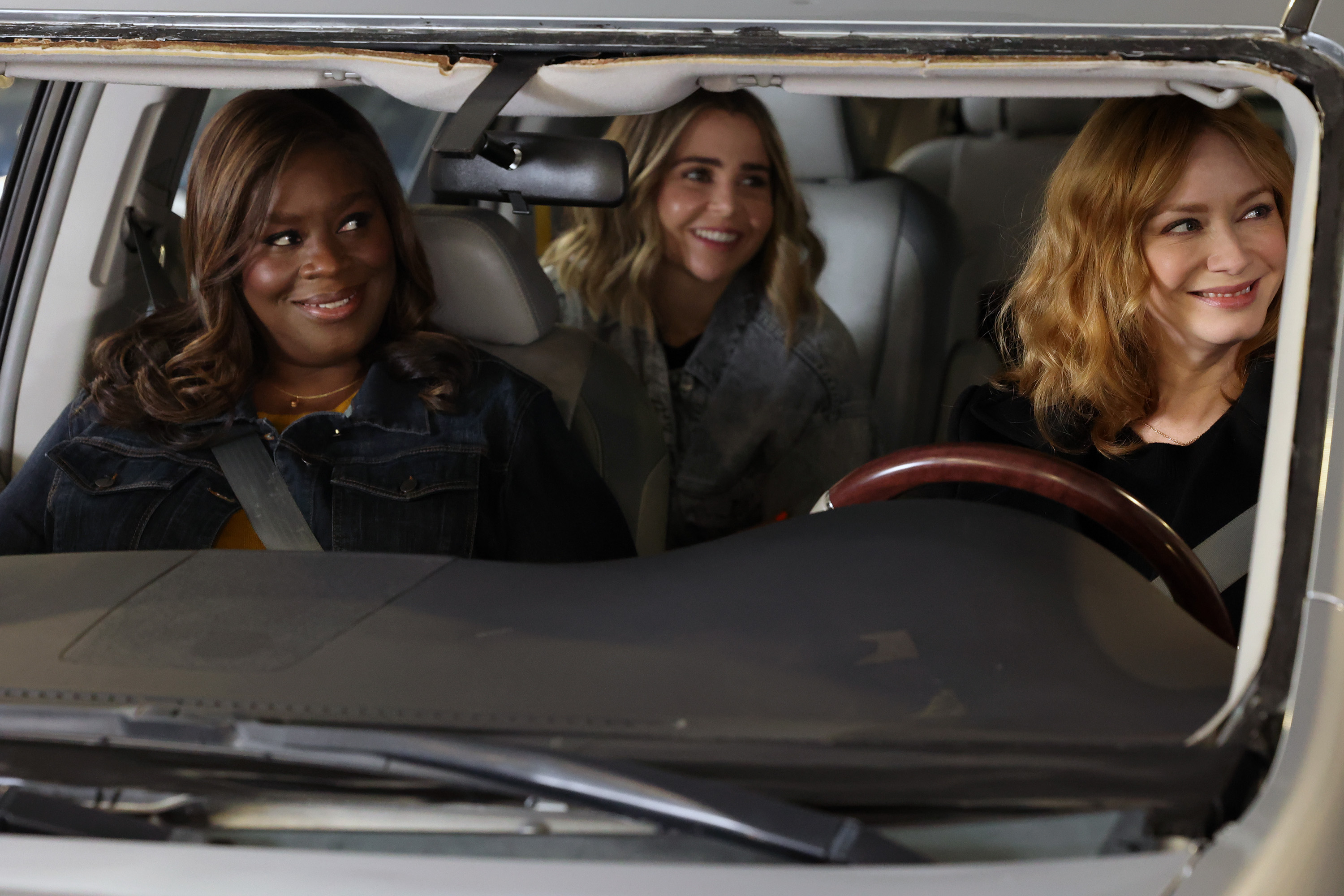 'Good Girls' is canceled at NBC
Good Girls has been on the chopping block all year. And with its questionable fate at NBC, the series was hoping to get a new home at Netflix for season 5.
The show's NBC ratings haven't been the best. But it did pretty well on Netflix, so many assumed the streamer would swoop in to save the day.
RELATED: 'Good Girls' Star Christina Hendricks Reveals the Cast Is 'Constantly' Teary-Eyed While Filming
But according to Deadline, the series was dropped by NBC in late June 2020. And because the network and the streamer were unable to make a deal (due to financials), Good Girls won't be joining the Netflix family.
And as reported by the outlet, the studio Universal Television is not actively shopping for another potential home for the series. Other popular shows canceled by NBC this season include Manifest, Zoey's Extraordinary Playlist, and Debris.
But fans will still get new episodes
Good Girls season 4 is not officially over. So, fans will still get a few installments before the series signs off.
After the May 16 episode, "Chef Boyardee," the show took a brief hiatus. It returned on June 24 with episodes 10 and 11 for a two-hour summer premiere.
RELATED: 'Good Girls': Why Christina Hendricks Never Believed The Show Would Last After Its Pilot
Season 4 was scheduled to air with a total of 16 episodes. So, thankfully, fans have a little more time left with Beth (Christina Hendricks), Annie (Mae Whitman), and Ruby (Retta).
NBC will continue to drop weekly episodes through July. The final installment, which is now the series finale, will air on July 29.
'Good Girls' cast reacts to series cancellation
Ever since Good Girls was put on NBC's list of bubble shows, the series' cast has been campaigning for a renewal.
"Y'all round up your brother cousins and let @nbc know you need a Good Girls season five!" Mae Whitman tweeted on May 11.
"Hey guys, I don't know if anyone will even care, but at least we are trying amirite," she wrote in a follow-up. "Let's show @nbc and @netflix how much we do not want to get canceled and how much we want to #RenewGoodGirls."
But in light of the series cancellation, a few of the series' stars took to social media to share their disappointment and their love for fans.
"Well, we gave it our all," Christina Hendricks wrote on Instagram. "We really did. Thank you to our amazing fans through the years for all your passion and support."
In an Instagram story, Retta suggested that she wasn't surprised by the cancellation. And on his feed, Reno Wilson promised fans would get some "dope" last episodes.