'Good Girls': How Tall Is Manny Montana Compared to His Castmates?
Manny Montana plays money-laundering crime boss Rio on 'Good Girls'. How tall is the actor?
Manny Montana wasn't meant to be a regular on NBC's Good Girls, yet he's become one of the fans' biggest reasons for tuning in. His character Rio suits the standard "bad boy we hate to love" trope which is perfectly complemented by Montana's Good Girls castmates. With Rio seemingly towering over co-stars like Mae Whitman, it's worth wondering: how tall is Montana?
Manny Montana's Rio is a 'Good Girls' fan favorite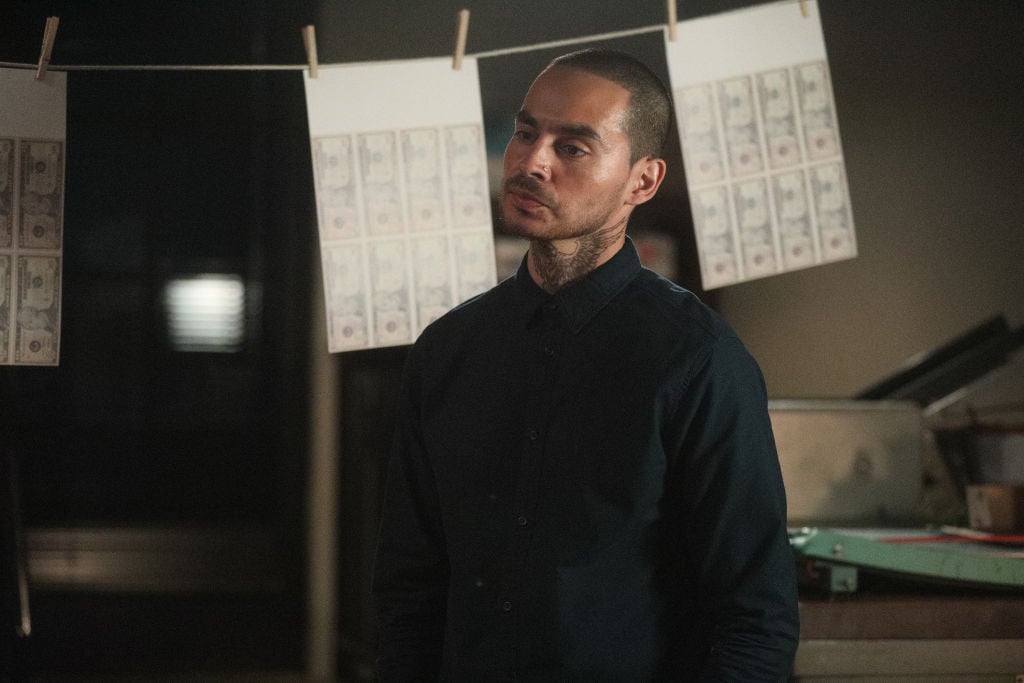 When Good Girls began in 2018, viewers didn't see someone like Montana's Rio coming. One-click on social media sites like Twitter, and the obsession is clear. The show follows three moms who find themselves living a life of crime in a money-laundering circle — managed by Rio.
The relationship between Rio and Beth Boland (Christina Hendricks) is a roller-coaster of a ride in the best, and worst, of ways. Though Beth is married to Dean ( Matthew Lillard), she and Rio have toxic, undeniable chemistry that pulls fans in week over week.
Despite Rio's intriguing bad-boy persona, he kills people close to Beth and threatens the safety of her family, and friends. Still, it doesn't seem to hinder Montana's charm on-screen.
"Rio sees and knows everything. He scares me but at the same time I'd love to be scolded by him," one fan commented on the show's Instagram post.
"Beth and rio together please," another added.
"With his fine self," another simply stated.
Despite the suave role he plays on TV, eagle-eyed fans spotted something that sets Montana apart from Rio in a major way (aside from the money-laundering thing).
Fans spotted one key difference between Rio and Montana
In an interview with his wife, Adelfa Marr, Montana stated he doesn't relate to Rio at all.
"I don't know how to be that cool intimidating guy. When I get into it with people on the street, I just want to yell — it makes me want to be more like Rio," he said.
"Imagine yelling at someone and they're like *deep, calm, scary voice* 'okay cool, come see me outside then.' You're going to be like 'Ahh! I f*cked with the wrong dude!' So I want to be more like Rio in that sense."
Fans might not want to hear how un-Rio-like Montana is in real life, but there's something else he doesn't share with the character: tattoos. That's right — Rio's arm sleeves and neck tattoos are fake.
"ahhhhhh no tattoos lol!!" one fan commented on Montana's bare-armed Instagram photo.
"Omg the tats are fake," another said.
"Omg I'm disappointed I thought the tattoos was reallll," another fan added.
The comments go on and on proving that the best way to enjoy Montana is in all his Good Girls glory. That said, others who scoured his photos noticed something else about Montana — his height.
Here's how Montana's height compares to his co-stars
Neck tattoos aside, Montana stands at six-foot-one which is an entire foot higher than co-star Whitman. Hendricks fits in the middle at five-foot-seven, and Parks and Rec alum Rhetta (who plays Donna), is five-foot-eight. The tallest cast member, Lillard, outranks them all at six-foot-four inches.
Good Girls returns to NBC on Thursday, June 24 with a two-hour summer premiere.