'Good Girls': Mae Whitman Lost Her Pants While Partying With Christina Hendricks and Retta
The cast of the NBC show, Good Girls has plenty of chemistry on screen. The show follows Beth Boland (Christina Hendricks), her younger sister Annie Marks (Mae Whitman), and their friend, Ruby Hill (Retta), as they live double lives as crime lords. Together, they work to provide better atmospheres for their children.
Although the actors play characters who grew up together, neither of its main stars knew each other before Good Girls. However, Whitman made a lasting impression when she met her two castmates.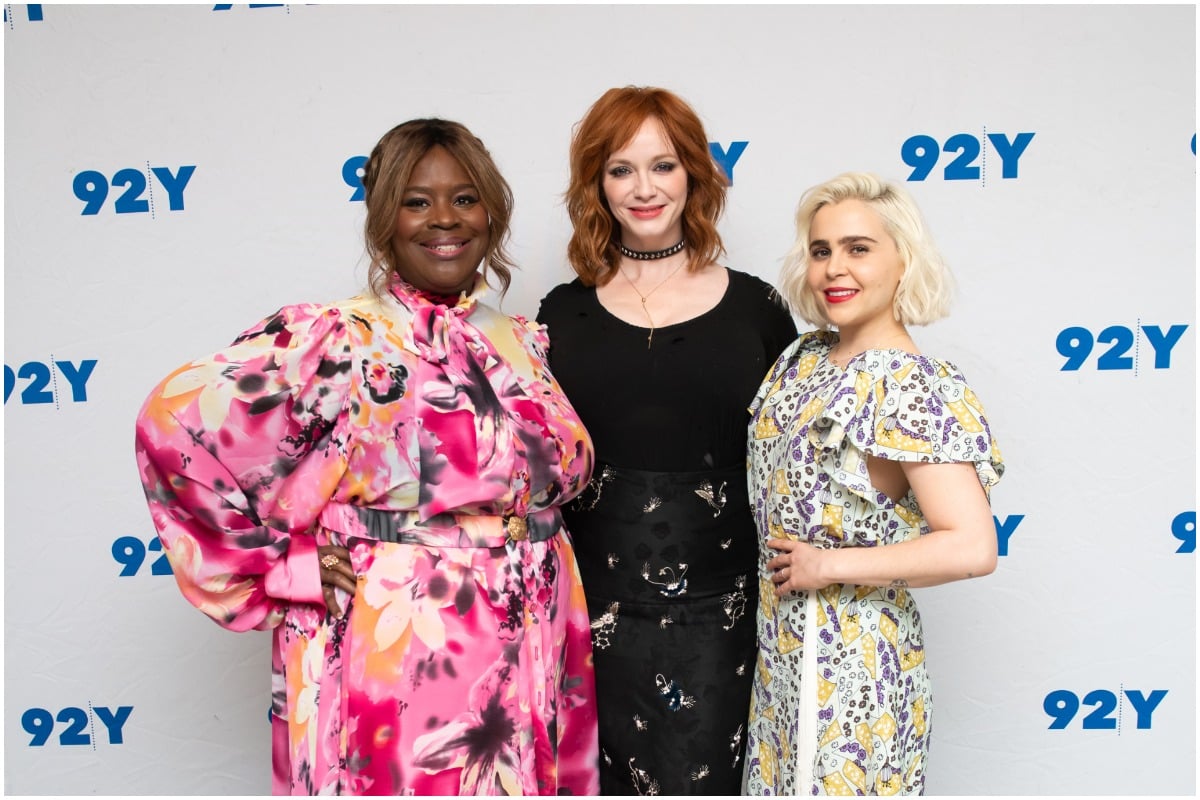 Why 'Good Girls' star Mae Whitman misplaced her pants when she first met Christina Hendricks and Retta
Before Good Girls, Whitman, Hendricks, and Retta were on long-running TV shows. According to IMDb, Hendricks starred as Joan Harris in Mad Men. Whitman also landed a role as Amber Holt in Parenthood. Lastly, Retta played Donna Meagle in Parks and Recreation. 
RELATED: 'Good Girls': Fans Point out 1 Thing Christina Hendricks and Manny Montana Have in Common
In 2015, each actor said goodbye to the shows they worked on for several years. However, they soon received offers to star in Good Girls. For their first cast meeting, the women met at a restaurant for dinner orchestrated by Good Girls executive producers Jenna Bans and Dean Parisot. Hendricks shared with Entertainment Weekly that she invited Whitman and Retta back to her house to continue partying during the get-together. The night became so wild that Whitman left Hendricks' house without her pants. 
"I'm the one who left my pants behind," Whitman said while retelling the story. "There's no making anyone else out to be worse than me in this story. [Laughs] I'm the one who walked out without my bra or my pants and without saying goodbye. I was like, "I'm going to go to the restroom," and then walked out of the house."
How 'Good Girls' stars Christina Hendricks and Retta reacted to Mae Whitman's drunken exit
After their night out, Hendricks said she tried to get Whitman to come back into her house. The Mad Men alum told EW that she was worried about losing her TV sister before the show started.
RELATED: 'Good Girls' Star Mae Whitman Says She and Lauren Graham Are 'Basically Best Friends' in Real Life
"She was gone for a little too long to be in the bathroom, and I was looking around the house, and then I went out to the street," Hendricks said. "I was like, "I just got this gig, and I've lost my sister already!"
As for Retta, the Girlfriends' Guide to Divorce alum was the one who noticed Whitman had different pants on when she ran away. Before she got inebriated, the Perks of Being a Wallflower actor borrowed Hendricks' sweatpants.
"And then we went back in the house, and Christina goes, 'Oh, her pants are still here,' Retta said. "I was like, 'Well, then she couldn't have left."'
After Whitman joked that she "stole" Hendricks' pants, neither cast members saw the clothing again. The pants might be missing, by the experience started the bond between the women. Currently, Good Girls is in season 4 and will return with new episodes on June 24, 2021.