'Good Girls' Season 4 Is Filming, But When Will It Premiere?
Season 3 of Good Girls ended five episodes short, leaving fans with bringing questions about Beth, Annie, and Ruby's future. Now that the NBC drama is back in production, many are wondering when season 4 will premiere.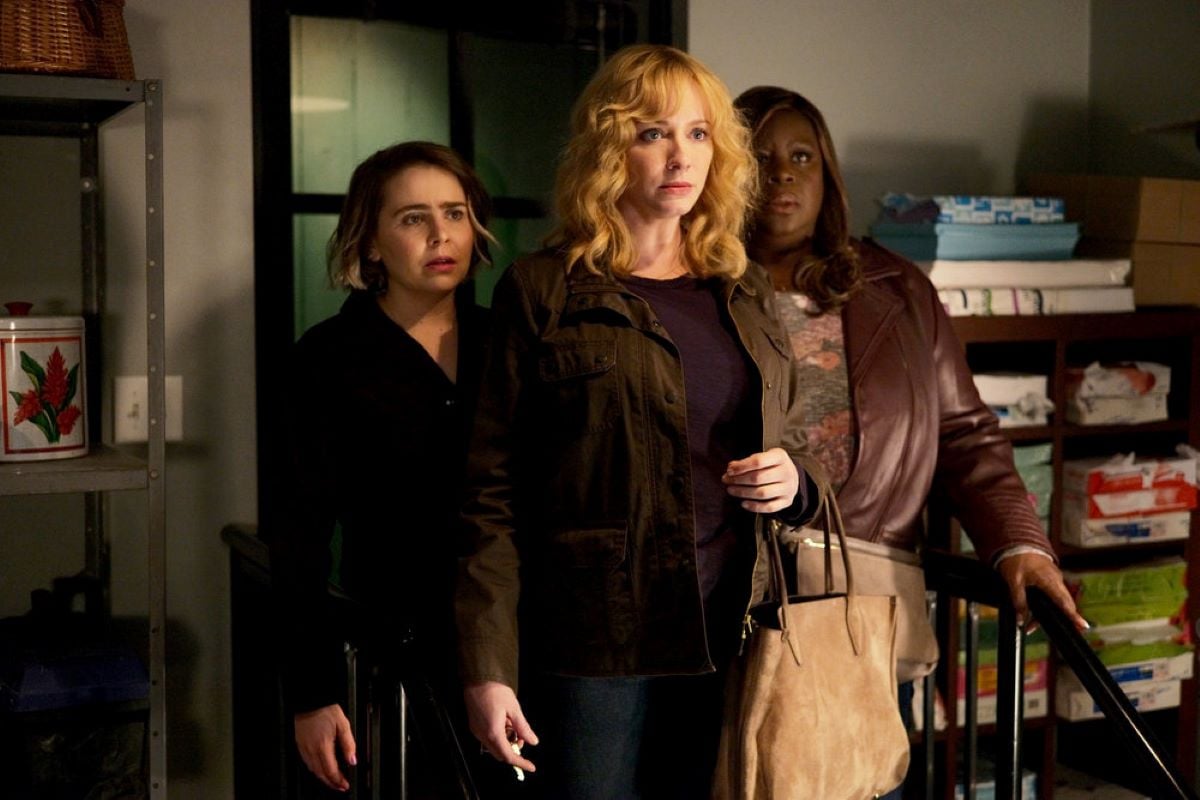 'Good Girls' ended early last season
Like many other shows, Good Girls was forced to halt production mid-season due to the COVID-19 pandemic. Season 3 ended five-episodes early, leaving fans with several cliffhangers. In a May 2020 interview with EW, showrunners Jenna Bans and Bill Krebs said they ended season 3 the best they could, but promised season 4 would start with a bang.
"We like to design a lot of these episodes as sort of contained episodes on their own," Krebs explained. "So we were fortunate that this one sort of ended in a place that really teed up the back third of the season, which is now going to be hopefully the first part of the fourth season."
RELATED: 'Saved By the Bell' Star Elizabeth Berkley Reveals How Close She Is to the Original Cast
"We kind of looked at each other when it all went down, and we were like, 'Well, the good news is the start of season 4 is going to be super-exciting!'" Bans added.
What happened at the end of season 3?
At the end of season 3, Beth (Christina Hendricks) buys the hot tub store where Dean (Matthew Lilllard) worked. Pressured by Rio (Manny Montana), she comes up with the idea to launder money through the new business. He agrees to let her see it through, but suggest he'll take most of the profit.
Meanwhile, Phoebe (Lauren Lapkus), the FBI agent who's hot on the girls' trail, visits Ruby's (Retta) salon and swipes her phone. She knows that nail polish from the salon has been used to make counterfeit bills, and just needs the proof to bring Annie (Mae Whitman), Beth, and Ruby down.
When will 'Good Girls' season 4 premiere?
As seen on the Good Girls casts' social media pages, the show is finally back in production. "We made it through our first week back!" Christina Hendricks captioned an Instagram photo of her co-stars. "Lots of masks and sanitizers and distancing but all smiles in the end!!!!! Love you ladies!!"
Good Girls has been filming for a few months, but there is still no word on when season 4 will premiere. When NBC announced their January 2021 schedule, the series was not included on the list. The first few seasons premiered in February and March, so it is possible NBC will reveal definitive season 4 news soon.
Fans will get a new season before they know it. And according to the series showrunner, they'll get to see a lot more of Rio and Beth's chemistry.
"That chemistry is not something that can be snuffed out, so it brings up all of that good stuff, them working in such close proximity," Bans said in her interview with EW. "That's something we're really looking forward to jumping into in season 4 and something we're sad we didn't get to show the fans in season 3, but it's all still coming. You don't go from having the hottest sex of your life to wanting someone dead without conflicted feelings."
Seasons 1 and 2 of Good Girls are currently streaming on Netflix.