Here's When 'Good Girls' Season 3 Premieres (And How to Catch Up Before It Does)
Good Girls, starring Retta, Mae Whitman, and Christina Hendricks, is one of the most popular series on NBC today. Season 3 is due back very soon, and fans can't wait to see what happens with their favorite crew of dangerous women. Here's when it returns, what to expect, and how to catch up if you've fallen behind.
The NBC series 'Good Girls' has aired for two seasons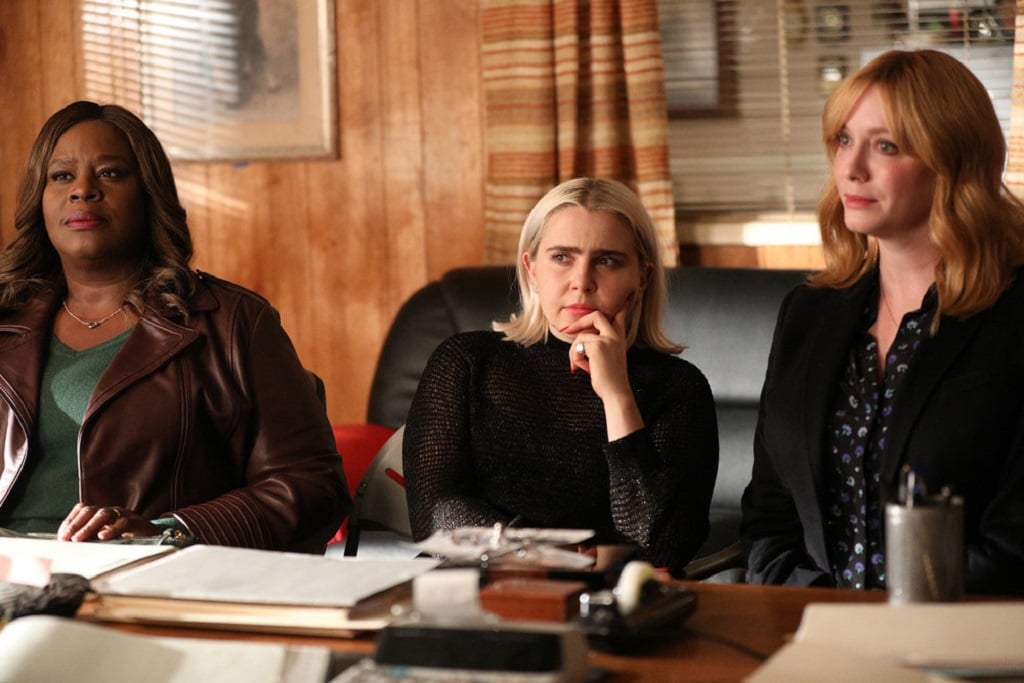 Good Girls airs on NBC. Season 1 kicked off in Feb. 2018, airing 10 episodes and concluding in April. The premise follows three women: Sisters Beth and Annie, and their childhood friend, Ruby. All are mothers and are struggling, in some fashion, to make ends meet. So they come up with a dangerous plan.
If the first season sees the women dip their toes in the world of crime, the second shows them dealing with the full weight of this decision and attempting to remove themselves. Good Girls Season 2 aired for 13 episodes from March through May 2019.
Season 3 was announced in 2019
As Season 2 ended, once again, with quite a cliffhanger, fans will be relieved to know that there is a third season on the way. In fact, Good Girls was renewed midway through Season 2, which is always a good sign for a network series.
The stars of the show were just as excited as the fans. Retta got the news on her birthday, writing, "Another season of these mom's taking risks in the name of 'family.'" Meanwhile, Whitman simply wrote, "WE GOT PICKED UP FOR SEASON THREE YAAAAAAAAAAAAALL #GOODGIRLS4EVA."
When does 'Good Girls' Season 3 begin?
Like the previous two seasons, Good Girls received a mid-season pickup. While this used to be considered an unfavorable slot, it's no longer the case, and allows for shows to shoot at different times of the year, which is preferable for many actors.
Season 3 of Good Girls will premiere on Feb. 16, 2020, at 10/9c, resuming its Sunday night timeslot on NBC. And we're very excited about what's to come for these women, their families, and the devious acts they're bound to commit.
Seasons 1 and 2 are on Netflix
If you're not caught up on all things Good Girls, there's no excuse. Season 1 has been on Netflix for quite some time, and now Season 2 is on as well, for U.S. viewers. For those international fans of the show, Season 2 has been available for quite some time.
The question now becomes — how will this change in the future? Season 3 will, like past seasons, be released weekly on NBC.com, the NBC app, and Hulu the day after each episode airs. However, with the pending Peacock platform due out in 2020, Netflix isn't likely to get Good Girls Season 3 (at least, not in the U.S.) after it airs in full.
Our predictions for Season 3
Now that we know when Season 3 is on its way, and how to watch Seasons 1 and 2, let's dig into what we're really excited about: Predicting Season 3. There are so many possibilities. Beth has found herself once again back in control, but for how long?
Yes, he's "the bad guy," but who would have been happy to say goodbye to Rio? We can wait to see how he recovers, and whether or not he teams up with the police — or tries to help out Beth, Ruby, and Annie.