'Good Girls' Stars Christina Hendricks and Retta Reunite Amid the Show's Cancellation
The NBC comedy-drama Good Girls aired its final episode in July 2021. After four seasons, the series abruptly ended and left several unanswered questions about Beth (Christina Hendricks), her sister Annie (Mae Whitman), and their best friend, Ruby (Retta). 
Fortunately, Hendricks and Retta recently proved that their close friendship transcended the show. The actors were spotted catching up several weeks after the series finale.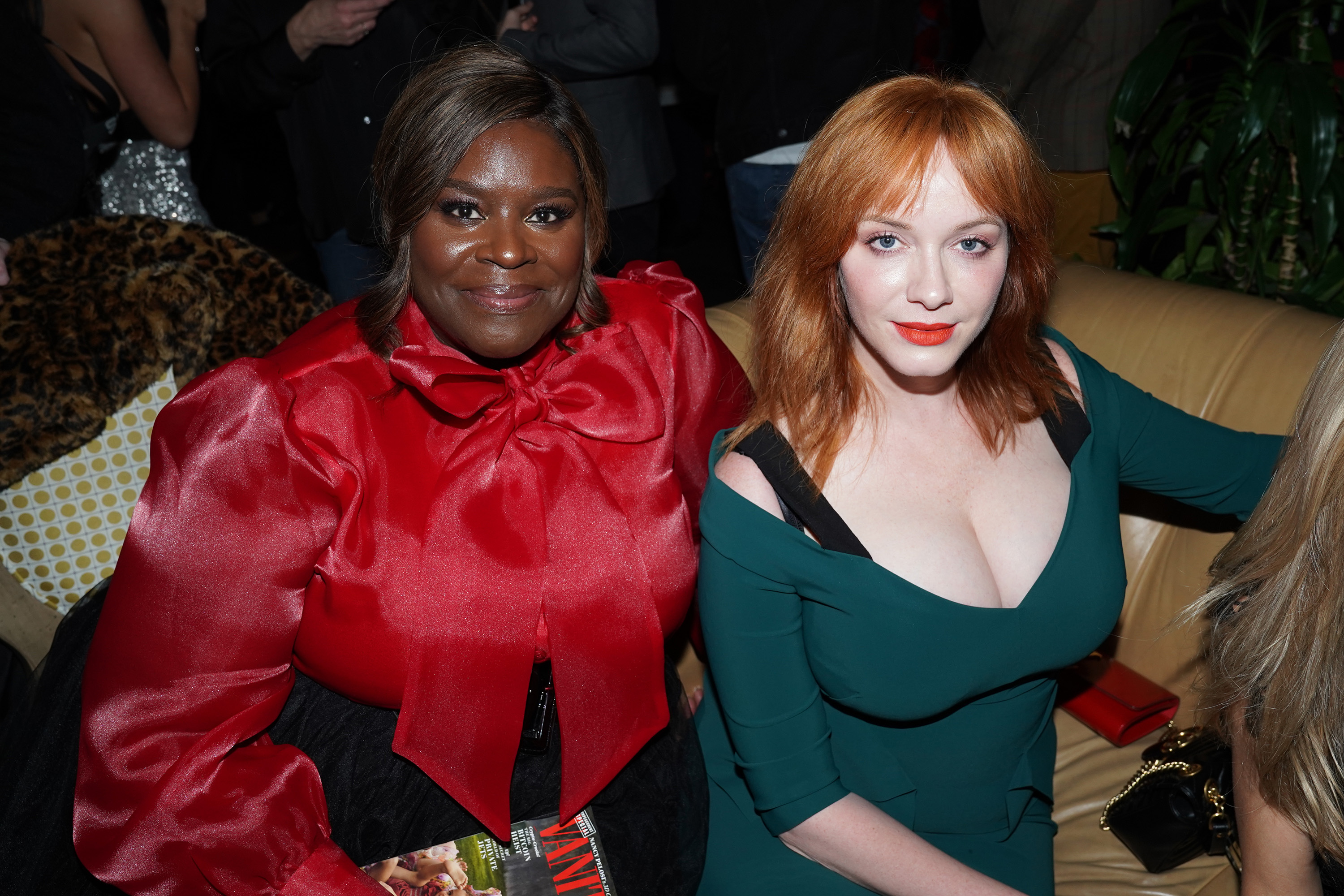 Why 'Good Girls' was canceled
Good Girls debuted its pilot episode in Feb. 2018. During the first few scenes, Beth, Annie, and Ruby share their money woes. Eventually, they decided to rob a grocery store. However, the women soon realize that they now owe a local crime boss, Rio (Manny Montana), money. Rio then realizes he can use the women, and chaos ensues. 
Throughout the following seasons, the girls struggle to balance their suburban lives with their criminal obligations. Although the series built a solid fan base, NBC canceled Good Girls. The show's finale, "Nevada," premiered on July 22, 2021. While some reports shared that Hendricks and Montana's off-screen relationship affected the show, Good Girls ultimately ended due to low ratings. 
Several weeks after the series ended, Hendricks and Retta were seen out and about for a summer event. According to Just Jared, the actors attended Jennifer Klein's annual Day of Indulgence party in Aug. 2021. The castmates chatted outside while enjoying "Don Julio lemonades and Palomas." Additionally, they rocked patterned masks on their way to the event. 
How Christina Hendricks and Retta reacted to 'Good Girls' getting canceled 
Before their meetup, both Hendricks and Retta commented about Good Girls amid its series finale. In May 2021, rumors began to swirl that the show would end after season 4. During this time, Whitman begged fans to continue supporting Good Girls. Nonetheless, the fans' support couldn't save the show.
"Well, we gave it our all," Hendricks wrote on Instagram in June 2021. "We really did. Thank you to our amazing fans through the years for all your passion and support."
Retta also shared in June how upset she was by Good Girls' cancellation. On the Parks and Rec alum's Instagram page, she posted a photo of her, Hendricks, and Whitman filming a scene together.
"The Good Girls in that ubiquitous Mom van," she wrote. "#AlreadyMissMyGals." 
Christina Hendricks enjoyed filming with Retta and Mae Whitman the most
During most of Good Girls' run, the series focused on Beth, Annie, and Ruby's friendship. Although they all led tumultuous lives, the women often came together to support each other through their struggles. 
While discussing Good Girls with Awards Daily, Hendricks explained that the relationship between the women was what made the show successful for several seasons. She also added that her favorite scenes are the ones that only include her, Retta, and Whitman. 
"I love it," Hendricks said of the scenes. "It's always a favorite for us. That's when the show sparkles the most. The three of us in a car or a hotel. They have a history together. That's fun because they don't hold anything back. We know every moment, and you get to play that."
Good Girls fans can relive the series on Netflix.