'Good Girls': Will Rio's Cousin Create a New Love Triangle for Beth?
Will Rio's cousin be the reason for Beth's love triangle.
Season 4 of Good Girls just got a lot more interesting. In the latest episode of the NBC drama, titled "Grandma Loves Grisham," viewers met Rio's boss family, including his cousin. 
Ignacio Serricchio is taking on this compelling new role. And it seems like his character may be the one responsible for creating Beth's new love triangle.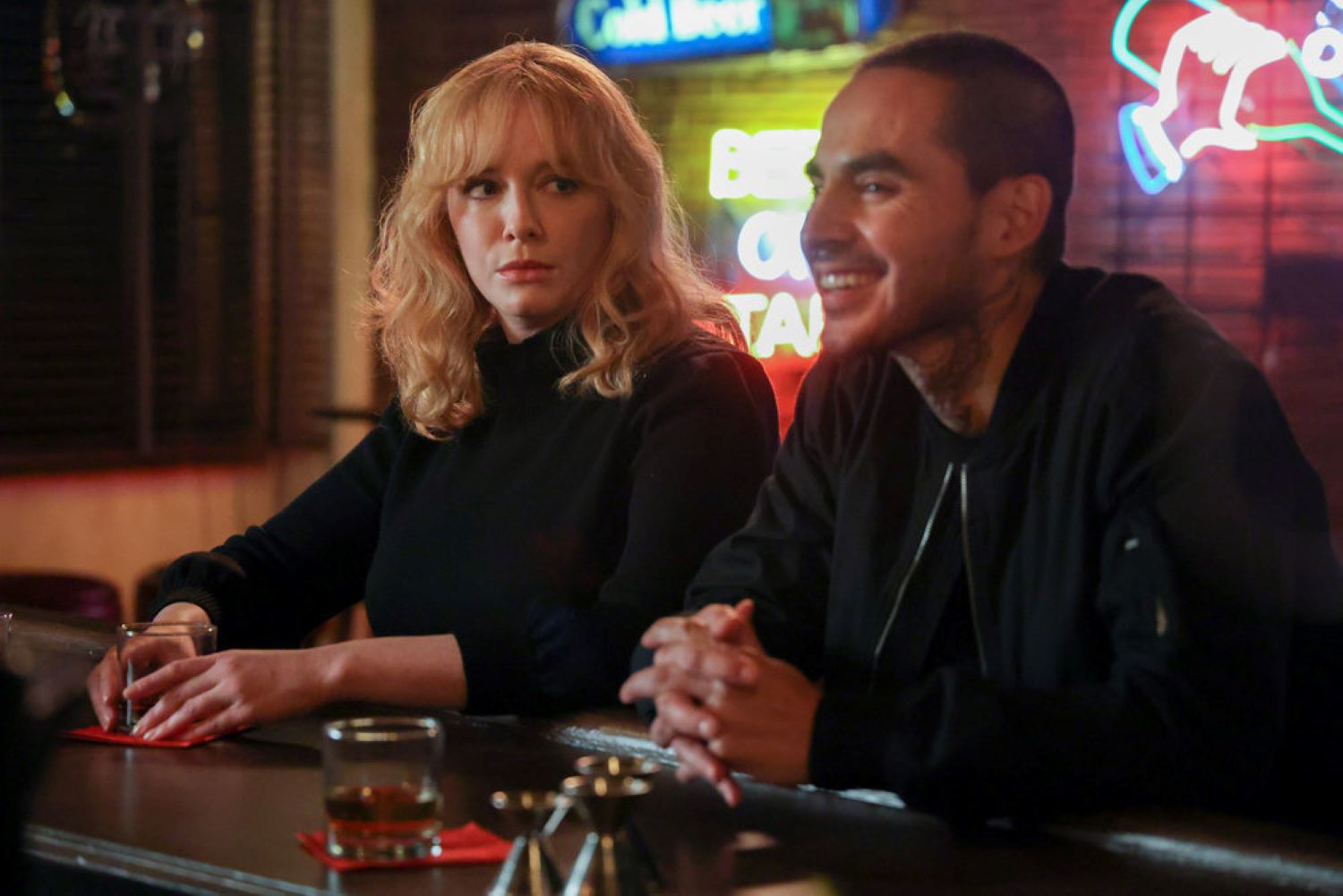 Here's why 'Good Girls' star Ignacio Serricchio may look familiar
Serricchio is an Argentine American actor who started his career in 2004, starring as Diego Alcazar on the ABC soap General Hospital. He's since been featured on several hit TV series, including The Young and the Restless, Bones, and Witches of East End. In 2018, Serricchio starred in the gritty Telemundo drama, The Inmate. 
The actor also appeared in a handful of movies. His feature film credits include States of Grace, The Wedding Ringer, The Mule. 
But Serricchio's most notable role in recent years is that of Don West on the Netflix sci-fi series, Lost In Space. He joined the cast of the Emmy-nominated drama in 2018 and will appear in the show's third and final season.
He just joined the 'Good Girls' cast for season 4
Serricchio made his Good Girls debut in "Grandma Loves Grisham." The episode starts out with Beth (CHristina Hendricks), Ruby (Retta), and Annie (Mae Whitman) asking the Feds, Dave (Jonathan Silverman) and Phoebe (Lauren Lapkus) to help them with their finances. When the agents refuse, the ladies decide to get caught robbing a jewelry store. 
In custody, they warn Dave and Phoebe that they won't be able to get access to Rio's (Manny Montana) boss in jail, and threaten to keep up their criminal activity unless they get paid. The agents agree to put the moms on payroll, and fit Beth with a wire for her meeting with Rio's higher ups. 
But when Beth arrives at the meet, she discovers that Rio's boss is his family. She meets his grandmother first. And at the dinner table, Beth strikes up a conversation with Rio's cousin, played by Serricchio.
We don't know much about this cousin just yet, other than the fact that he was nosy about Beth and Rio's dynamic and wondered why Beth wasn't wearing her wedding ring. And when Rio introduced him, Serricchio's character insisted he was Rio's brother, not cousin. 
Could Rio's cousin be the reason for Beth's new love triangle?
From the dinner conversation in "Grandma Loves Grisham," it was hard to tell who was in charge of running Rio's business. Both his grandmother and cousin seemed sweet enough, and neither gave any indication that they were dangerous. 
However, according to Good Girls showrunner, Bill Krebs, Serricchio's character may cause some tension between Rio and Beth. "What we tackle this season is we tackle his origin story and how he evolved from being a teenager into the criminal he is today and where he sort of first developed his swagger and how he kind of came into prominence and along that journey," Krebs told Distractify, when talking about Rio's past life and current boss.  
"What we end up discovering is that part of the reason why he's been so smooth is he was influenced by someone else in his life who is also a part of his crime ring and will ultimately end up being a part of a love triangle between Beth and Rio and this other presence."