'Good Morning America': Robin Roberts Celebrates 'Ceiling-Shattering' 20 Year Anniversary
Robin Roberts celebrates her 20th anniversary on "Good Morning America" with a special tribute episode on April 14th.
Good Morning America anchor Robin Roberts will celebrate her 20th anniversary with the morning news series. The beloved morning television personality shared an Instagram post where many of her friends and fellow ABC television personalities commented on the personal and professional strides she has achieved in her life thus far. One, in particular, called Roberts's work on Good Morning America "ceiling-shattering."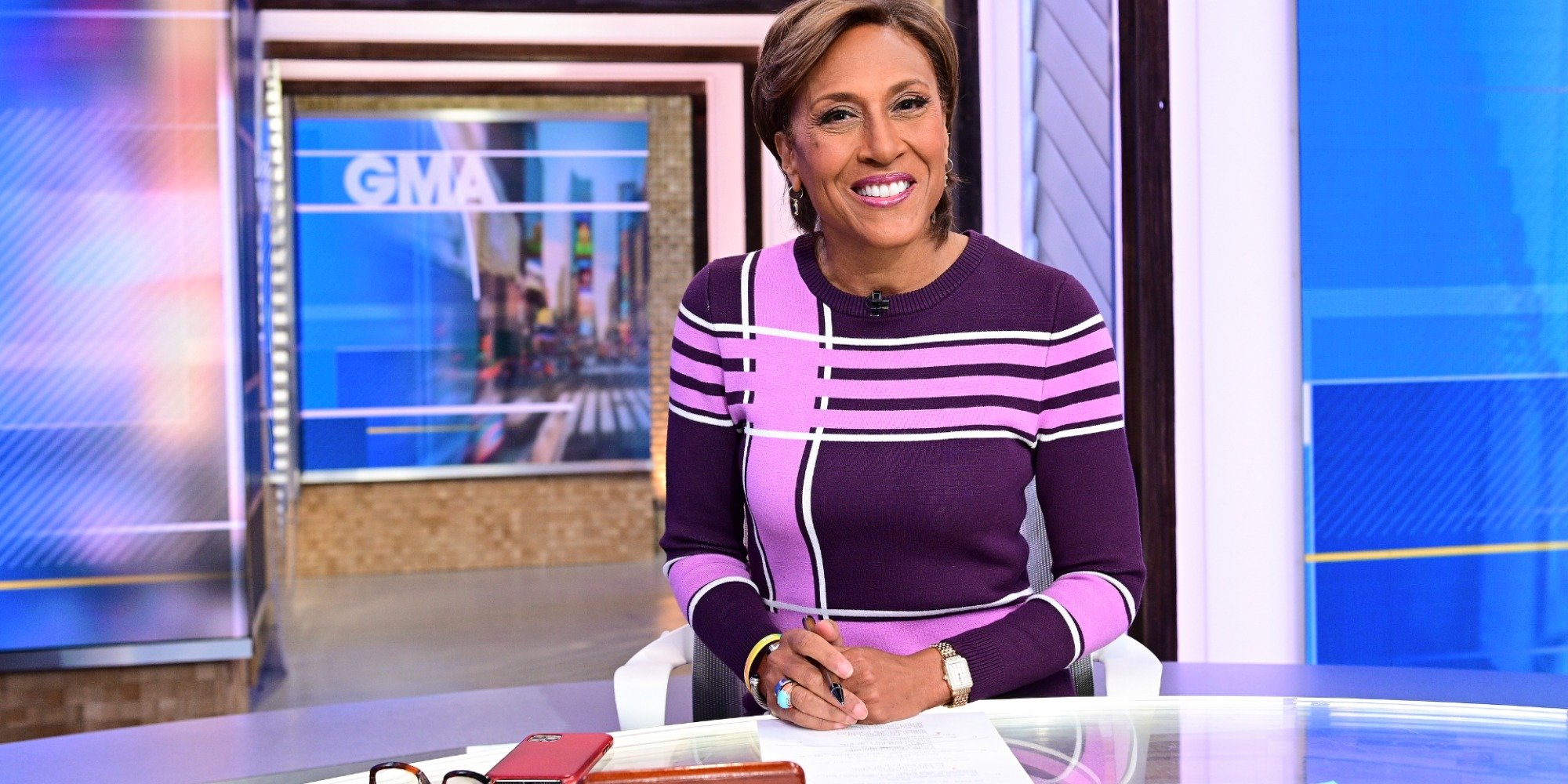 Robin Roberts 'Good Morning America' career thus far
In the 1990s, Roberts worked for ESPN, where she hosted the network's flagship news program, Sportscenter. Around the same time, she also began appearing as a correspondent on Good Morning America.
Subsequently, after Charles Gibson left GMA in 2006 to assume the anchor chair at ABC's World News Tonight, Roberts joined Diane Sawyer as co-anchor of the morning news show.
The women made network television history as the first female co-anchor team. In 2009, Roberts and George Stephanopoulos debuted as the anchors of Good Morning America.
Lara Spencer joined Roberts and Stephanopoulos in 2014 as a co-anchor.
In 2016, Michael Strahan joined the anchor desk.
In August 2012, Roberts took a leave of absence from the morning news series to undergo treatment for a rare blood disorder she contracted after undergoing chemotherapy for breast cancer.
She returned to the show in a part-time capacity in Feb. 2013 and made her full-time return in September of that same year.
One of Roberts' co-hosts said she's had a 'ceiling-shattering' run
In an Instagram post where a short video compilation honored the newswoman, Roberts shared her comments in an accompanying caption.
"Truly humbled and immensely grateful to all for your love and support. Thank you and bless you," Roberts commented.
She followed that with the following statement: "Being a member of the GMA family wasn't on my vision board which reminds me of God's three answers to prayer: "Yes, not yet, and he has something even better in mind for you."
Stephanopoulos said, "20 years, 20 amazing years at GMA, you're just incredible."
Strahan spoke of 20 reasons everyone on the series loved Roberts so much. These included her smile, inspiration, the fact that she's both a team player and supporter, smart, generous, and caring.
Amy Robach once called Roberts a "beacon of light" and support as she battled breast cancer.
Also noted were Roberts's huge heart, laugh, spirit, love of sports, kindness, and inspirational beliefs.
Newswoman Linsey Davis said Roberts "shattered ceilings" in the previously male-dominated news industry.
Jimmy Kimmel Live! Host Jimmy Kimmel and his sidekick Guillermo also appeared in the video clip, dressed as Batman's sidekick Robin. They claimed they were the second greatest superhero named Robin on television.
When will Robin Roberts' 20th-anniversary episode air?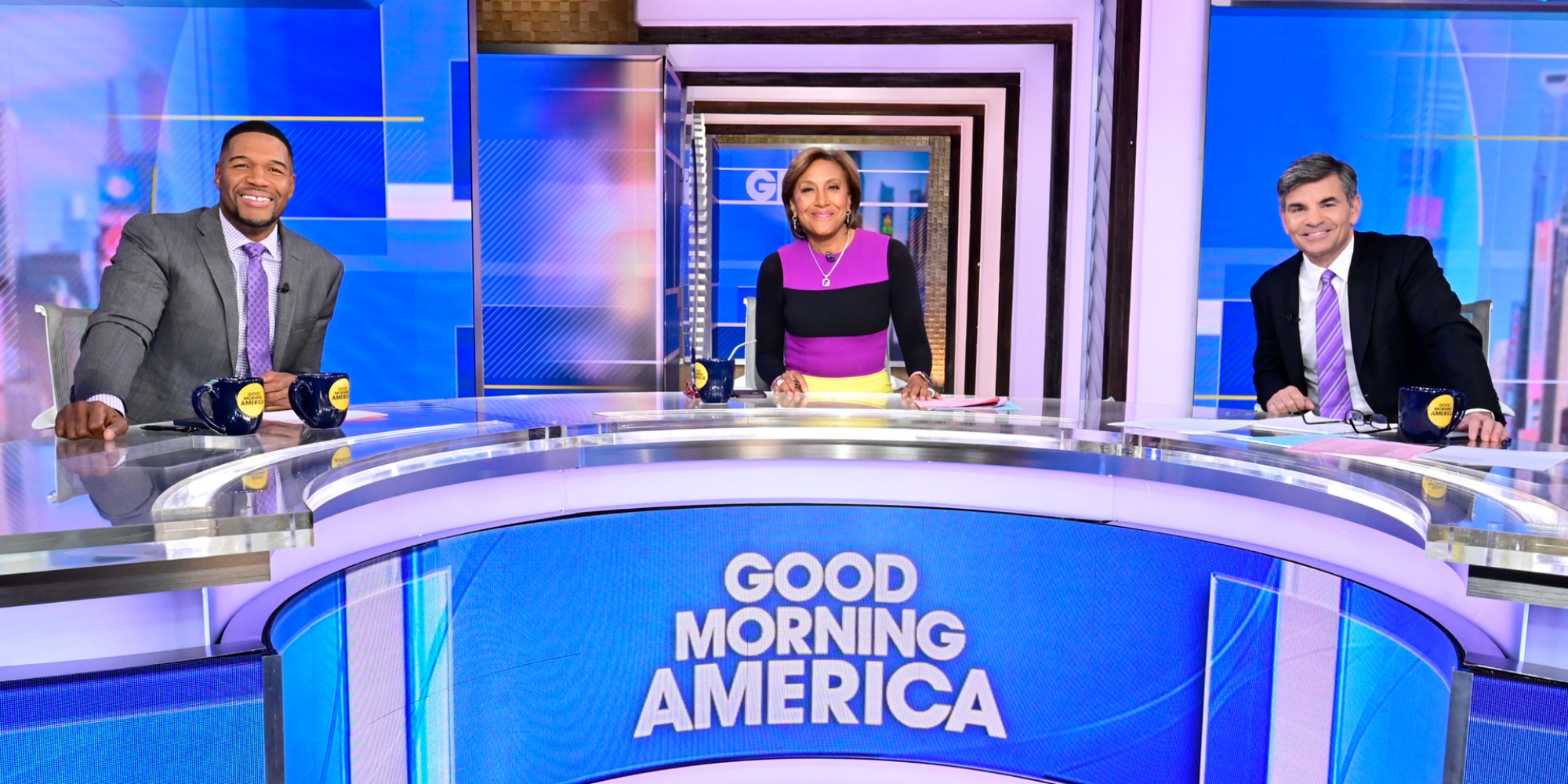 Roberts' special 20th-anniversary installment of Good Morning America will air on Thursday, Apr. 14.
Further details regarding the episode will be revealed ahead of its broadcast.
Good Morning America hosted by Strahan, Roberts, and Stephanopoulos, airs weekdays from 7-9 a.m. on ABC.