'Good Times': Did John Amos Leave 'Good Times' Because of J.J. Evans?
Good Times, the first mainstream sitcom to showcase an African-American nuclear family, aired on CBS from 1974-1979. The feel-good TV show (a spinoff of Maude, which was itself originally a spinoff of All in the Family), followed the triumphs and letdowns of the Chicago-based Evans family.
Emmy Award-winning actress Esther Rolle played Florida Evans, while John Amos – who went on to star in Roots, The West Wing, and Coming to America – played her hardworking husband, James Evans.
Across Good Times' six seasons, there were creative and ideological differences between Amos, Rolle, and the show's writers and producers. Amos's contract was not renewed after the third season, and his character was killed off. This was due in part to his issues with what he perceived as a negative portrayal of J.J. Evans, the Evan family's oldest son, played by comedian Jimmie Walker.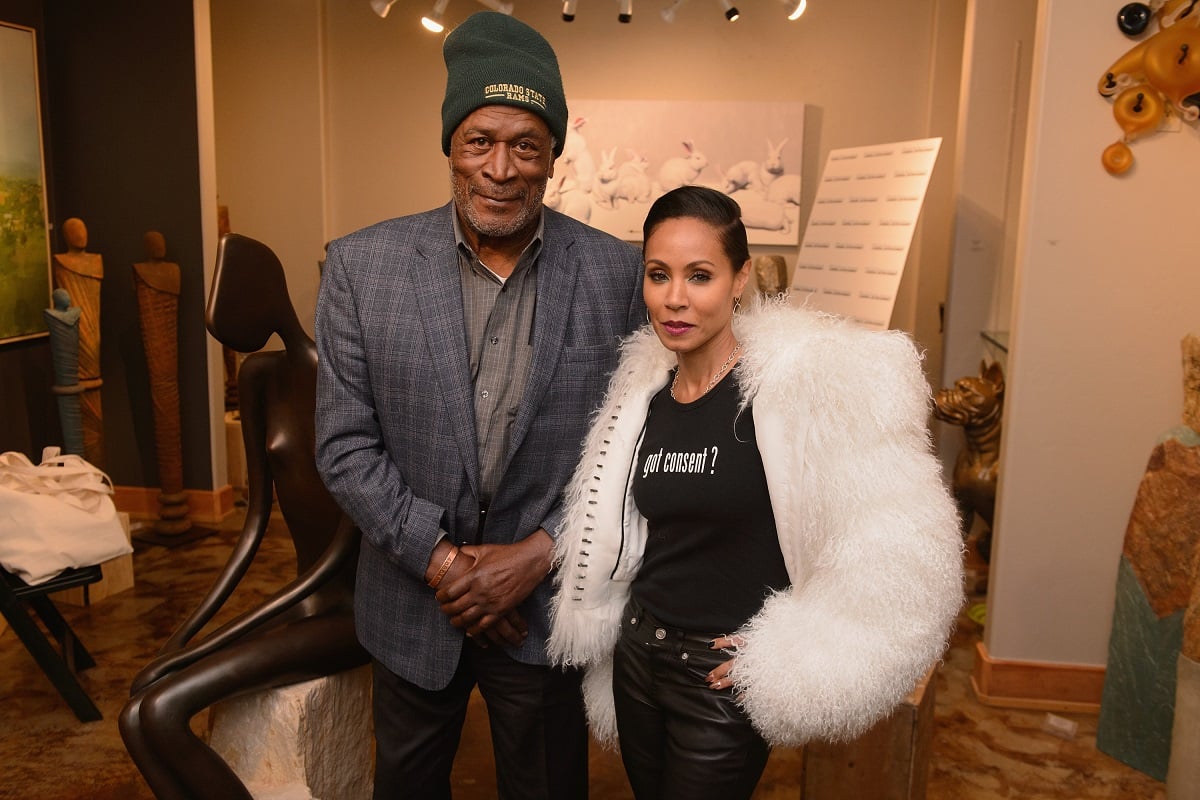 Amos felt the show's representation should have been more authentic
In large part, Amos' differences with the Good Times creative team stemmed from concerns that the white writers' portrayal of Black characters was inauthentic, inaccurate, and/or stereotypical.
In a 2017 interview on Sway in the Morning (via Ebony), Amos looked back on his groundbreaking Good Times role and why he clashed so often with the show's creators. The now-80-year-old actor explained that, at the time, he wasn't ready or willing to express himself "diplomatically" when it came to matters of potential mischaracterization and racial stereotyping. What's more, because Good Times was the first sitcom of its kind, he felt it had to be done well and accurately.
"The truth of it was, when the show first started, we had no African-American writers on the show," Amos revealed. "And some of the attitudes they had written, as per my character, and frankly for some of the other characters as well, caused me to say 'Uh uh, we can't do this, we can't do that.'"
The Good Times star went on to explain that the problems would often only escalate from there: And they'd say, 'What do you mean we can't do this?' and they'd go on about their credits and the rest of that," he said, "and I'd look at each and every one of them and say, 'Well, how long have you been Black? That just doesn't happen in the community. We don't think that way; we don't act that way. We don't let our children do that.'"
Rolle, too, had concerns about the show's direction over the years, especially because it was the first sitcom to focus on a Black family in a two-parent household. In particular, she advocated for the Evans family to feature a strong father figure – and refused to sign on for the project unless her character had a devoted husband.
"I only took my part with provisions that Good Times would have a complete Black family with a father image," Rolle shared in a 1978 interview with Ebony.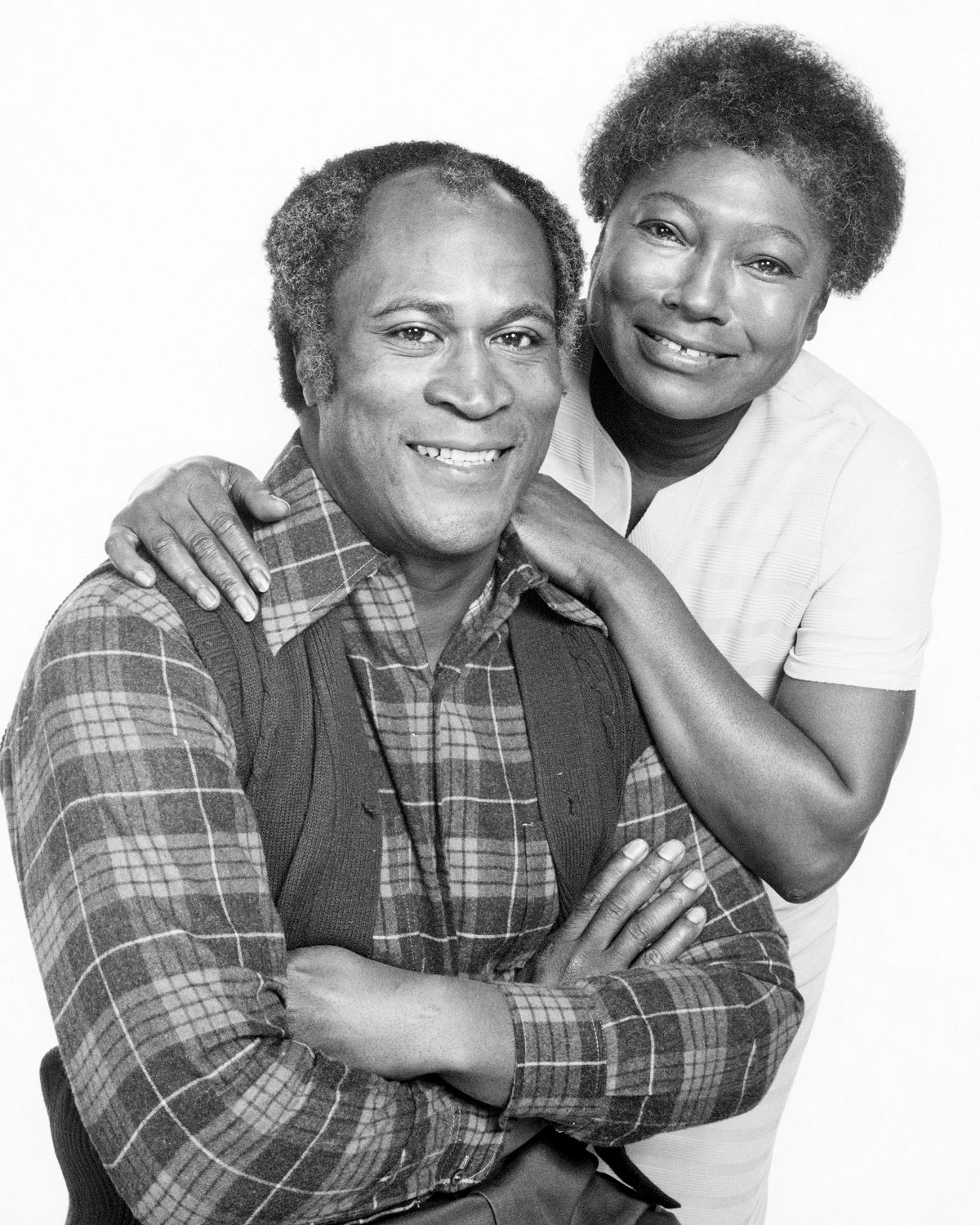 Both Rolle and Amos took umbrage with the characterization of J.J.
When Good Times premiered, the character of J.J. – the Evans' oldest of three children – was initially meant to provide some comedic relief.
But the character became increasingly popular with audiences, in part because of his slapstick antics and signature catchphrase, "Dy-no-mite!" Over time, Walker's character took up more and more screen time.
Both Amos and Rolle disapproved of the shift. They thought the character of J.J. lacked nuance and was irresponsible, perpetuating negative racial stereotypes and taking precious screen time away from more important, serious social issues that could be explored.
In a 2015 interview with the American Archive of Television (via The Root), Amos explained of his disapproval, "I felt too much emphasis was being put on J.J. and his chicken hat and saying 'dy-no-mite' every third page, when just as much emphasis and mileage could have been gotten out of my other two children."
Rolle, too, was open about her disdain for the direction that J.J.'s character took. In particular, she criticized his shift into an increasingly absurd, over-the-top character across time.
"He's 18 and he doesn't work. He can't read or write. He doesn't think," Rolle said of J.J.'s portrayal in a 1975 interview with Ebony. "The show didn't start out to be that…Negative images have been slipped in on us through the character of the oldest child."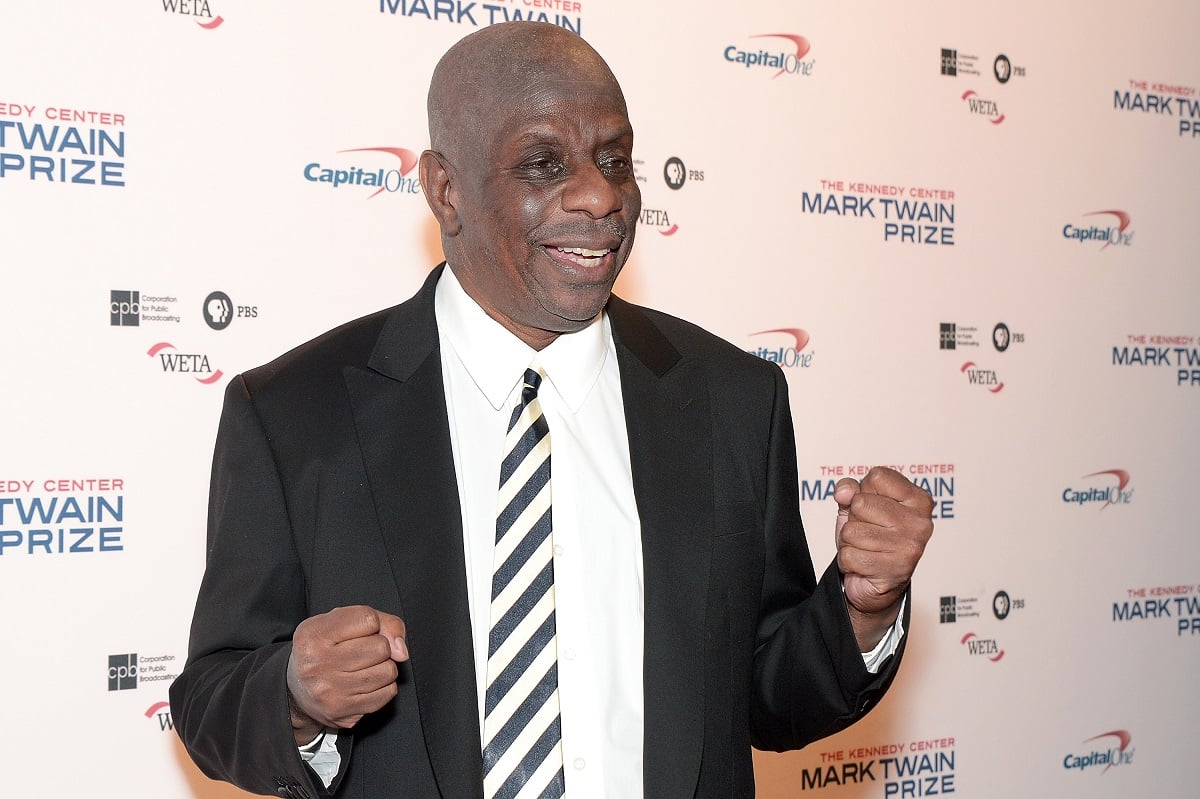 The 'Good Times' patriarch was eventually let go from his contract
Needless to say, the atmosphere on the Good Times set wasn't always the most collegial. In a 2018 interview with the Television Academy Foundation, Walker admitted that he never had a good relationship with Amos and Rolle at the time, despite playing their son on TV.  
"I will honestly say I don't remember speaking a word to Esther the whole time she was there," Walker revealed. "I think the same basically goes for John…We were never friends, we never talked."
Due to her frustrations about the direction the show was taking creatively, Rolle left Good Times of her own accord at the end of the show's fourth season. After ratings dropped, however, she agreed to return for the sixth and final season – on the condition that she would have more say in the storylines.
As for Amos, his ongoing contentious relationship and many disagreements with Norman Lear (who developed Good Times) led him to be fired from the show.
The actor told Jet Magazine in 1976 (via Yahoo! Finance) that his contract was not renewed after the third season. He claimed that Lear called him up to let him know that the show had been picked up for another season – but Amos would be written out.
"Norman Lear called me a month ago and told me my option [with Good Times] was not being picked up," Amos said. "That's the same as being fired. Sure, I want to do my thing in films, but not at the expense of my job."
Sure enough, Amos' character was killed in a car accident during a trip to Mississippi not long afterward. Later episodes showed the rest of the Evans family grieving the loss of their father and husband.
Fortunately, Amos's career recovered. The very next year, in 1977, he went on to star as Kunta Kinte in the celebrated Roots miniseries – for which he was nominated for an Emmy.