'Good Times': One Star Said He and His Castmates Didn't Talk, Explaining, 'We Were Never Friends'
The Evans family on Good Times may have come across as a loving family on television screens across America, but according to one of its stars, it wasn't like that off of the screen.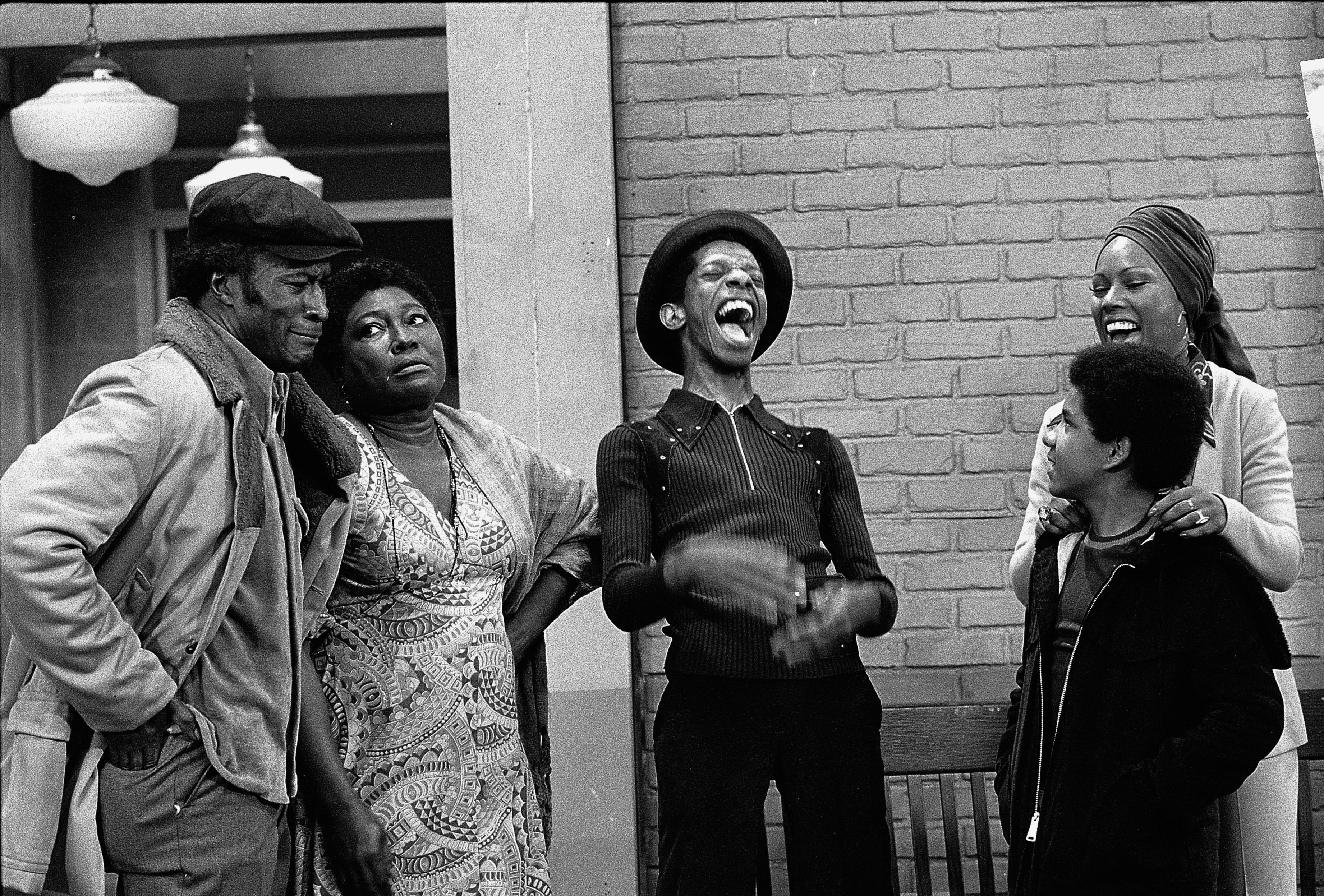 'Good Times' is one of the most iconic sitcoms of all-time
Good Times, which was a spinoff of Maude (an All in the Family spinoff itself), was the first two-parent Black family sitcom on television. Airing from 1974 to 1979 for six seasons, the show starred John Amos, Esther Rolle, Ja'Net Dubois, Bernadette Stanis, Ralph Carter, Jimmie Walker, and Janet Jackson.
Jimmie Walker once talked about the relationships between members of the cast
In an interview a few years ago with the Television Academy (as reported by Urban Hollywood 411), Walker said that he and his fellow cast members did not have a close relationship while they were filming the show.
"I don't remember ever speaking a word to Esther the whole time she was there," he said, noting he thought the same about Amos, though the two talk somewhat now. "I think the same basically goes for John. We talk more now, a little bit, but very, very little. We were never friends, we never talked. If you said at that time 'Call Esther and ask her about [anything],' I wouldn't even have her number. I couldn't have called John. I wouldn't have had his number. We were never friends. We never spoke to each other. Only on the set."
Walker also spoke in the interview about Amos' exit from the show and what he thought was the cause of it. "John is a good actor, a solid actor," he said. "And I think it was just this show, this situation, that was against anything and everything he believed in."
In addition to dissing Amos and Rolle, he also spoke about DuBois, who passed away earlier this year. He said that she wanted Willona to have more lines and this may have led to the introduction of Penny.
"She was always trying, she was always pushing," he said. "Without Ja'Net, I don't think that Janet Jackson would've ever gotten on the show. She laid out her side of whatever so much, that the writers said, 'We've got to do something to get her off our backs.'"
Ultimately he believes that they were the cause of the show getting canceled
In the show's sixth season, it was decided that it would end. All of the characters got their happy endings and presumably lived happily ever after. But according to Walker, the show could have potentially lasted longer if it weren't for his cast members.
"I think that they killed the goose that laid the golden egg," he said. "These people, anytime you said anything, they get crazy, they get upset. I said 'They don't get it, man.'"
Though Walker made these comments, he still appeared with Amos, DuBois, and Stanis when an episode of the show was recreated in 2019 for ABC's Live in Front of a Studio Audience.