'Good Times' Star John Amos Reveals He Was Not Shocked By Bill Cosby's Conviction
John Amos worked with Bill Cosby several times throughout his career. Amos says he was not surprised by Cosby's criminal conviction because he'd heard rumors for years.
Bill Cosby has racked up tons of enemies over the course of his career for his public criticism of others that he deems less than moral. While fellow actor, Good Times star John Amos, may not consider him an enemy, he's no fan of the way Cosby treated him or others back in the day.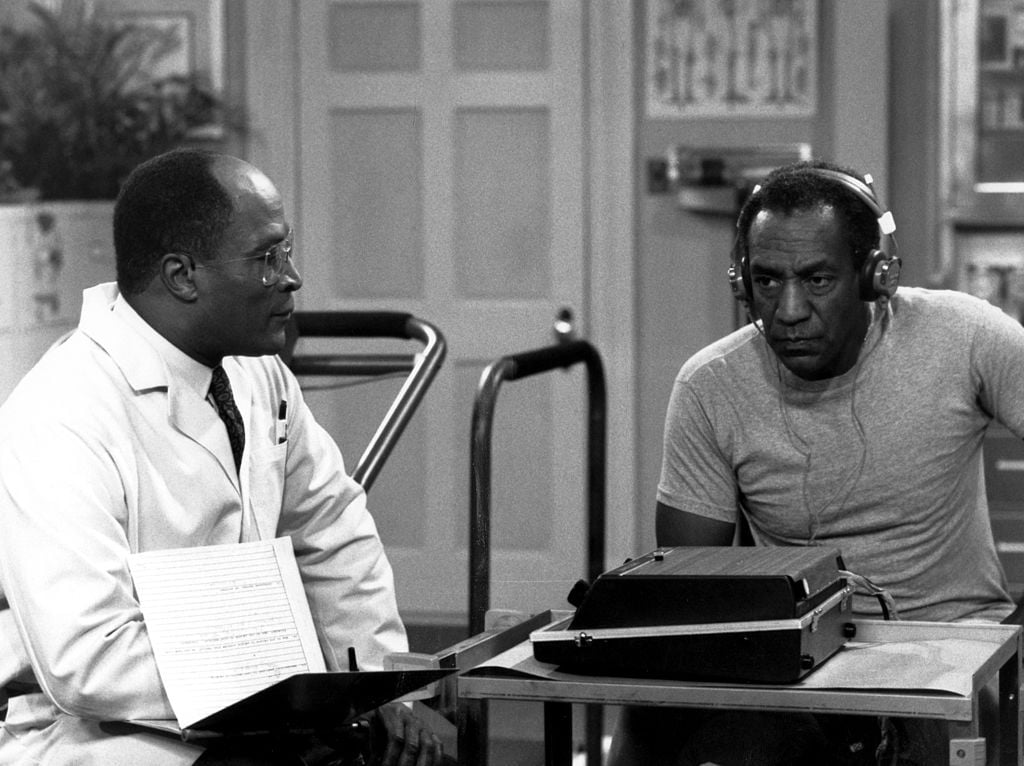 In a recent interview with comedian Luenell for the popular YouTube channel Vlad TV, Amos admits that he was aware of the rumors against Cosby for many years due to the time he spent working in the industry.
Who Is John Amos?
Amos is known most for his role in the CBS television series, Good Times, where he starred as the Evans family patriarch, James Evans. He was fired from the show after two seasons for speaking out against what he believed to be stereotypical storylines.
Amos also starred in the 1977 miniseries Roots, which earned him an Emmy nomination. His other television credits include The Mary Tyler Moore Show, The West Wing, Living Single and The Fresh Prince of Bel-Air. 
He was also a Broadway star and worked in films, including Coming to America – where he will reprise his role in the sequel as Cleo McDowell.
Prior to acting, Amos was on the verge of becoming a star in the NFL after signing with the Denver Broncos. He had brief tenures with the Cleveland Bulldogs and Joliet Explorers of the United Football League – as well as the Norfolk Neptunes and Wheeling Ironmen of the Continental Football -League before signing as a free agent with the Kansas City Chiefs for a short time.
John Amos didn't consider Bill Cosby to be a friend due to Cosby being on a "higher level" and Cosby's moral standing
Amos worked with Cosby when he did a guest spot on The Cosby Show where he starred as Cosby's doctor. He told Luenell that he enjoyed working with Cosby "at that time."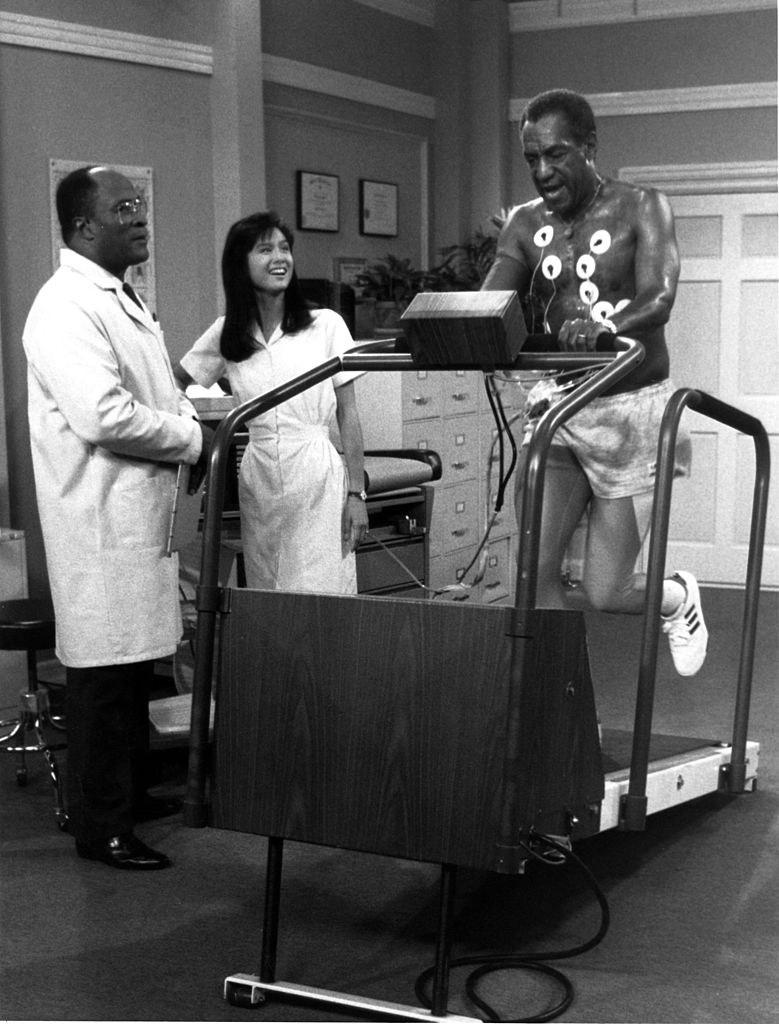 He admitted that though they were actors and often crossed paths for their work, that he would not classify their relationship as being friends. Cosby had much greater star power than Amos and Amos said that Cosby was highly selective of who he allowed in his social circle – noting that they had to be on the same level as he was in their careers.
The conversation then turned to Cosby's moral compass and whether or not Amos witnessed any differences in who Cosby was publically versus privately. Cosby was known to be critical of other comics or actors who used profanity, including popular comedians like Eddie Murphy. 
"He didn't allow any profanity on set," Amos confirmed. "In fact, I used a curse word on set once and everything stopped and it was in the middle of a rehearsal and Phylicia Rashad who played his wife, of course, came over and said 'We don't talk that way on this show.'"
Why John Amos was not surprised by Bill Cosby's conviction or allegations against him
After Amos told the story of Cosby's ban of profanity, Luenell joked that Cosby didn't allow profanity but allowed "pills" as a dig to the decades of allegations of Cosby drugging women for his sexual gain. Amos initially responded, "no comment."
Amos later admitted however that he believed Cosby's public and personal personas did not align and that Cosby was hypocritical. He also insinuated that Cosby has gotten was he deserved, telling Lunell, "You reap what you sew, that's all I can say."
When Luenell asked if he was surprised at Cosby's 2018 conviction, Amos explained:
"I wasn't terribly surprised because I had been an actor and worked with him a couple of times. We'd done a movie together, I'd done an episode or two of his show and we'd heard the rumors. I was never present when any of these supposed incidents took place but the rumors were so prevalent and they were coming from such reliable sources that you begin to look at him sideways and you had to accept it as a fact."

Vlad TV
Amos revealed that he believes Cosby was able to continue on with his alleged predatory behavior due to things occurring pre-social media.