'Goodfellas': Karen Hill's Real-Life Reaction to Being Stood Up by Henry — 'It Was Like a Hit'
Henry and Karen Hill's relationship has a wild start in 'Goodfellas.' The real-life version wasn't far off.
In Goodfellas (1990), Henry Hill's courtship of Karen is a highlight of the film's first half. Their relationship begins with a double date that doesn't go well. Henry (Ray Liotta) only goes as a favor to his friend Tommy (Joe Pesci), and Henry's schedule is so packed he tries to get in and out quickly.
That irritates Karen (Lorraine Bracco), who'd also gone along as a favor to a friend. Henry fidgets and hustles along the meal so much he strikes Karen as rude. Yet Tommy and his date are having a great time, and they convince Henry and Karen to join them again the following week.
When that night arrives, Henry doesn't show. Karen cries as Tommy (Pesci) eats his food and halfheartedly (and hilariously) tries to cover for Henry ("I hope it's nothin' serious"). After dinner, Karen demands Tommy drive her to find Henry, so she can give him a piece of her mind.
Then we get the classic scene of Karen yelling at Henry in front of the mob crew at the cabstand. From there, their love affair begins in earnest. Matching Goodfellas version against Henry and Karen Hill's real-life account, there isn't a huge difference.
Henry Hill went out with Karen as a favor to Paul Vario Jr.
Nicholas Pileggi and Martin Scorsese based the Goodfellas script on Wiseguy: Life in a Mafia Family (1985), which Pileggi wrote after lengthy interviews with the Hills, who'd entered witness protection. And many Wiseguy scenes went straight into the movie.
That includes the beginning of Henry and Karen's relationship. The main difference is Henry didn't go on the date as a favor to Tommy. Instead, Henry agreed after Paul Vario Jr. asked him to go along with him and his Jewish date.
"I was at the cabstand when Paulie Junior came running in," Henry recalled in Wiseguy. "He had been trying to go out with this girl Diane for weeks, and finally she said okay, but she wouldn't go out with him unless she could double-date."
Paulie Junior is the son of Henry's boss, the Paul Sorvino character (Paul Cicero) in the film. Otherwise, the setup is the same: Henry has to meet somebody for a job; he's dealing with other stuff; he rushes everyone through the meal; and Karen "couldn't stand him" (her words in Wiseguy) by the end of the night.
The Hills' 1st proper date came after Karen accosted Henry at the cabstand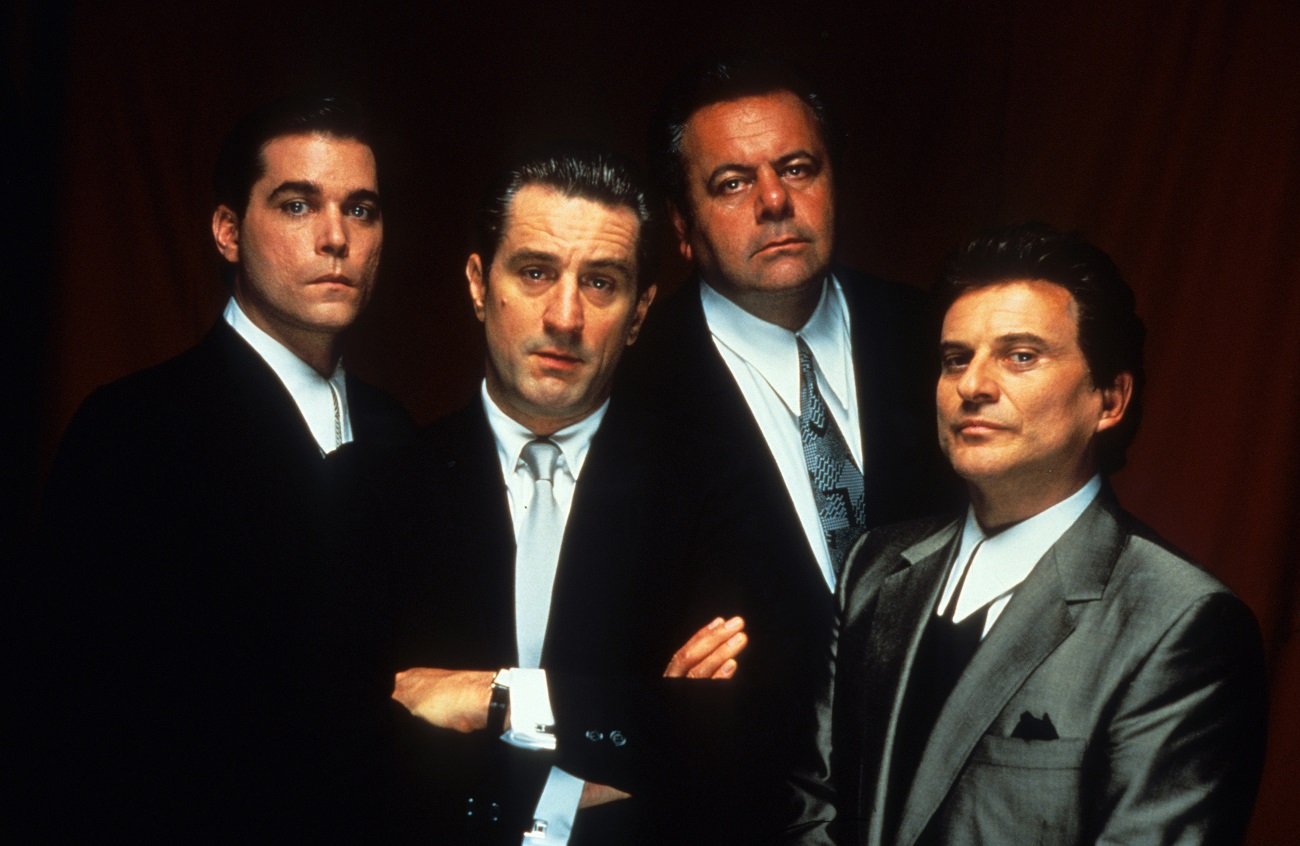 As in Goodfellas, Henry and Karen agreed to go out again with Paulie Junior and Diane, despite not having a good time at the first double date. And Karen flew into a rage when Henry didn't show up for the second outing. Henry wasn't prepared for what happened that night.
"I'm walking along the street near the pizzeria when Paul pulls up and Karen comes charging out the car door," Henry recalled in Wiseguy. "It was like a hit. She comes running right up to me and yelling that nobody stands her up. 'Nobody does that to me!' she's screaming. I mean, she's loud."
Henry wasn't quite as romantic as the film version of himself, but he did invite Karen out on a date after saying he expected her to stand him up. "I told her I'd make it up to her," he said in Wiseguy. Later, the movie-star comparison occurred to him (sort of). "She had violet eyes, just like Elizabeth Taylor — or that's what everybody said."