Google Celebrates the 'Legally Blonde' 20th Anniversary
Legally Blonde reaches its 20th anniversary this year. Google celebrates by revealing an Easter egg when you do a Google search about the movie. Here's what we know about Google's celebration of Legally Blonde.
Reese Witherspoon in 'Legally Blonde'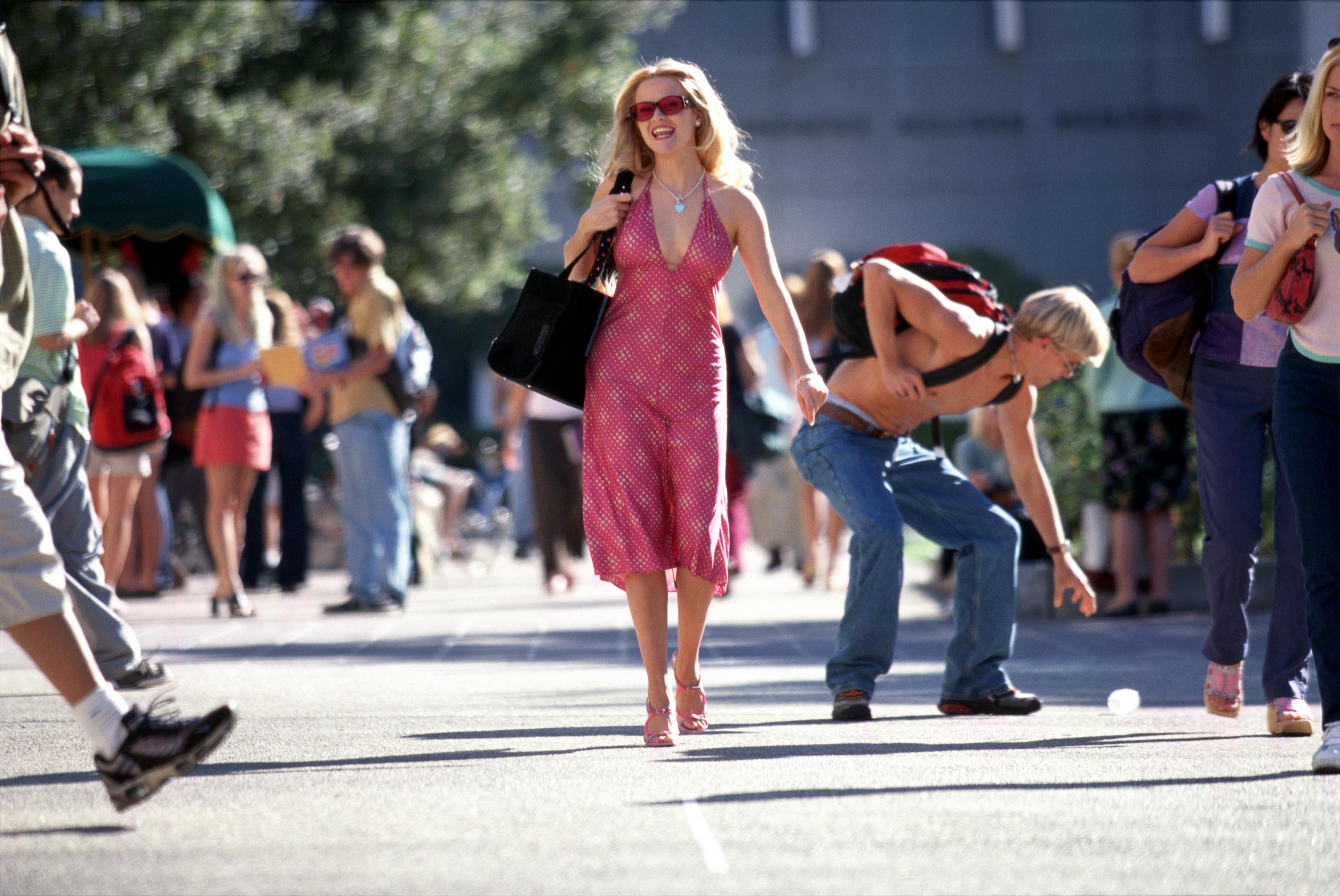 Reese Witherspoon plays lead character Elle Woods in Legally Blonde. Many fans remember the film, which was released Jul 13, 2001, for the famous "bend and snap" and the ubiquitous pink outfits and accessories. Elle's dog, Bruiser, also stole the show.
In the Legally Blonde movie, Elle's boyfriend breaks up with her because he wants to run for office one day and he doesn't think she's "serious" enough. Elle decides to show him she can be serious. She applies, and gets accepted, to Harvard Law School.
Google celebrates the 'Legally Blonde' anniversary
Google celebrates the Legally Blonde anniversary with a hidden surprise when you do a Google Search. When you search "Legally Blonde" and click on the pink purse icon on the knowledge panel to the right of the screen, you'll see a surprise featuring Elle's furry companion, Bruiser Woods.
You'll also notice the titles on the screen turn pink, which is Elle's favorite color. As soon as you click on Elle's pink purse, you'll hear Witherspoon saying a line from the scene in the movie where she introduces herself to some of her law classmates. In the audio, you'll hear her say, "Hi, I'm Elle Woods, and this is Bruiser Woods. And we're both Gemini vegetarians."
Why Reese Witherspoon joined the 'Legally Blonde' cast
During an interview with Screen Slam, Witherspoon spoke about Legally Blonde and how she decided to accept the lead role.
"I decided to do this movie because I read the script and I thought it was very funny," says Witherspoon. She also says she was interested in doing the movie because she liked that the film addressed the issue of how people are often judged unfairly based on their looks. Witherspoon explains she was interested in exploring the difference between how someone looks and how people view them versus how they really are.
"I guess maybe part of it was that I had a lot of these perceptions," says Witherspoon. "I mean you see so many beautiful people in this world, especially in the world that I live in. A lot of your first instinct is to discount women that put a lot of effort into their looks as maybe not serious about their job or maybe not serious about their relationships. I think everyone sort of naturally jumps to those conclusions."

Is Reese Witherspoon anything like Elle Woods?
One thing you might wonder is if Witherspoon is anything like her character Elle Woods. Are they similar or are they as different as night and day? Witherspoon took the time to answer that question. She admits she is not as perky as her movie character.
"It's definitely been a jump for me," says Witherspoon in her Screen Slam interview. "I'm not necessarily like jump around and I'm perky and bubbly all the time. The amount of care and energy [Elle] puts into a lot of things, I think that's been really a challenge for me and trying to convey that sort of lightness all the time is hard work.
Follow Sheiresa Ngo on Twitter.