Gordon Ramsay Critics Found 1 Major Problem With His Famous Scrambled Eggs
British chef Gordon Ramsay is one of the best chefs in the world. But some of his cooking methods -- including his popular scrambled eggs recipe -- have some fans complaining.
Gordon Ramsay is largely known to be one of the world's most talented chefs. The English native has made a name for himself around the world, transitioning from Michelin-starred chef to television host — and even to TikTok star alongside his daughter, Tilly.
While Ramsay generally cooks everything to perfection, some critics do have one issue with his well-known method for cooking scrambled eggs.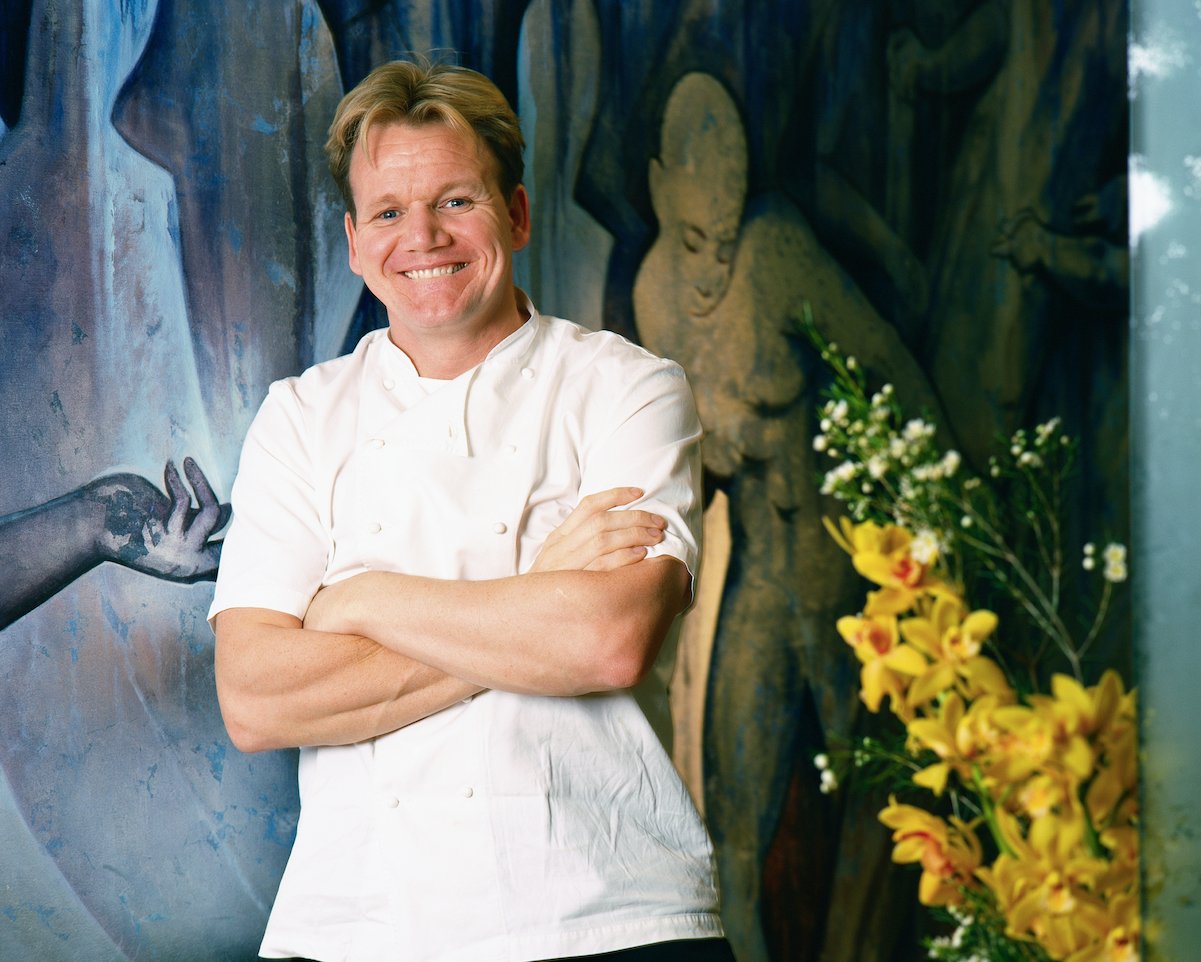 Gordon Ramsay is one of the most awarded chefs in the world
British chef Gordon Ramsay first founded his restaurant group, Gordon Ramsay Restaurants, back in 1997 in England. Since then, he's opened various eateries around the world — many of which have earned at last one Michelin star. Restaurant Gordon Ramsay, which is arguably Ramsay's famous spot, earned its third Michelin star way back in 2001.
Ramsay made his way over to US television back in the early 2000s with his reality show Hell's Kitchen. The show features contestants working to become Ramsay's next head chef in a series of cooking challenges, pressure tests, and more.
Ramsay's Kitchen Nightmares came to TV shortly after, where he helped restaurants that were hurting, whether from poor food conditions or poor management (or both). Another popular show is MasterChef, which launched back in 2010 and gives amateur, untrained chefs a chance to become professionals.
Gordon Ramsay's critics can't stand one thing about his famous scrambled eggs method
Ramsay's skill has stretched far beyond television. He can filet a fish perfectly in under one minute; he can create a mouthwatering beef Wellington in his sleep. And he's become quite famous for his original method of cooking scrambled eggs.
The Ramsay egg method starts with eggs in a sauce pan and plenty of butter (to create a "velvety finish"). He then whisks the eggs with the butter over high heat — and reminds viewers to "never" whisk the eggs before they're over heat. Ramsay then takes the eggs on and off the heat in increments while stirring consistently. He cautions not to season the eggs until they're nearly cooked. He finishes the eggs with crème fraiche and a touch of chives.
While Ramsay's method is well known, some people take issue with his confidence in the method — and the way he salts the dish. Users took to Reddit to discuss their true feelings.
"I'm sure Gordon Ramsay is a phenomenal chef, but he subscribes to a lot of the 'old wives tales' of cooking that honestly bug the sh-t out of me," one user wrote. The user then goes on to say that salting eggs before they're cooked "ensures that they taste good" as well as helps the protein break down for a "more consistent scramble" — and that Ramsay's method doesn't follow any of that cooking knowledge.
"It does slightly annoy me when people act like that is the only way to make scrambled eggs," another person wrote.
"Gordon Ramsay does not know how to cook eggs," someone else commented.
Still, others defended Ramsay's method, with one user saying that it "completely changed the way I make them" and another adding that it "leveled up my breakfast game." Everyone is entitled to their opinion, though it generally seems that Ramsay's scrambled eggs have more lovers than haters.