Gordon Ramsay and David Beckham Have the Sweetest Bromance
Gordon Ramsay is arguably one of the most famous celebrity chefs in the world. David Beckham is a former professional soccer player who helped popularize the sport in the United States. But it turns out that, despite having completely different purposes in life, these two British stars have become the best of friends.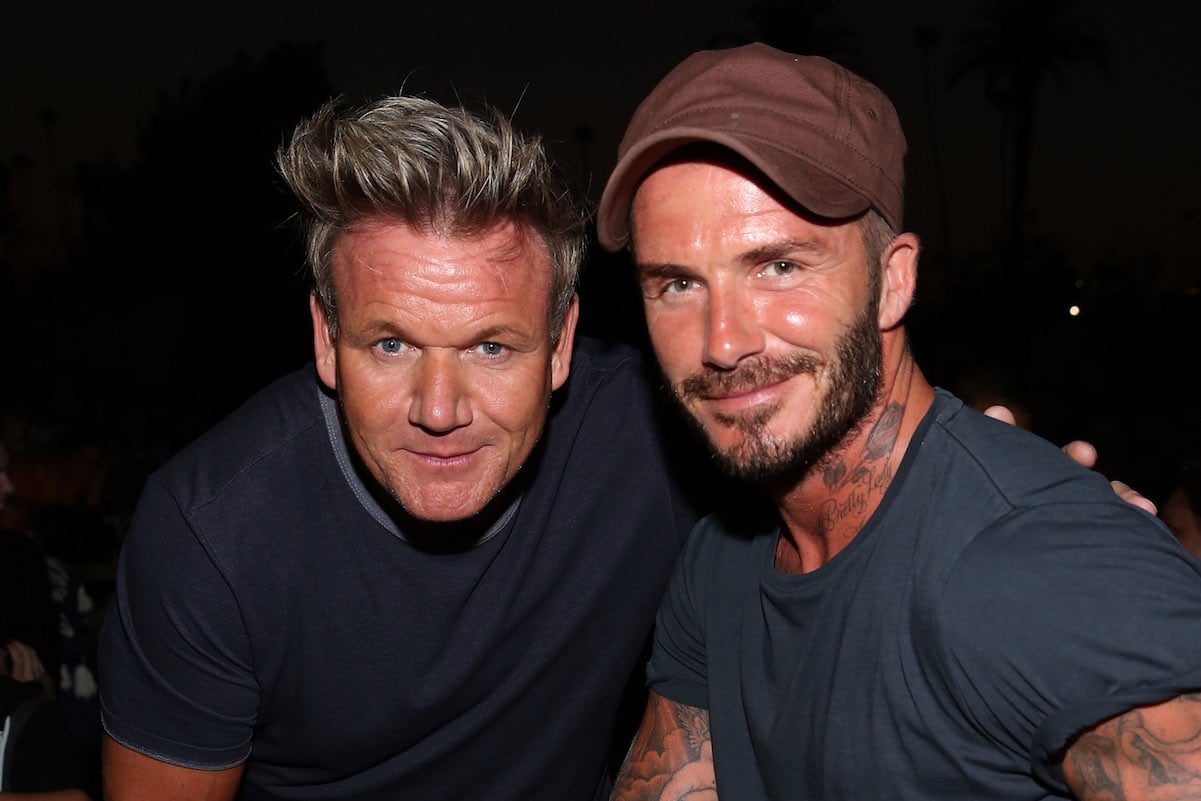 Gordon Ramsay and David Beckham became friends in 2007
It's unclear what initially brought these two superstars together, but it could be that their worldwide fame leads back to British roots; Ramsay and Beckham were both raised in England. Ramsay and Beckham's wives, Tana Ramsay and Victoria Beckham, got along well, too, bringing the families close together.
"Over the past 10 years we've naturally got on," Ramsay told The Sun in 2017. "I see how David and Victoria work." Anyone who has watched Ramsay's popular show Hell's Kitchen might wonder how he has any friends, but when the cameras stop rolling, he's actually a family man with a big heart.
The two once had a cook-off on Ramsay's reality show
Ramsay, who happens to be a Michelin-Starred chef and the host of various television shows, once invited Beckham to appear on his reality show The F Word (the "F" meaning "food," of course), where the two competed in a cook-off. Ramsay referred to Beckham as "the second-most competitive Brit on the planet" during the show. The two prepared risotto, and the dishes were judged by Laila Ali, a former professional boxer and the daughter of Muhammad Ali. Ultimately, Ramsay's won out, but the two had fun competing against one another.
Ramsay and Beckham also came close to opening a restaurant together in London in 2013; Beckham backed the project. Ultimately, Beckham wasn't involved in the restaurant through its opening, but the duo's friendship has stretched far beyond business deals. Their families often take vacations together and even spend some holidays together.
Ramsay and Beckham have similar parenting goals
Ramsay takes his role as a father seriously. He revealed to The Sun that he wanted his children's upbringing to be nothing like his own. "I went to a dozen different schools and that completely screwed me over," Ramsay said. "I was always feeling awkward — another school, another house, another council estate." He made sure that he could work his schedule around his kids' lives. But the Ramsays' will to give their kids a normal life is something they share in common with the Beckhams.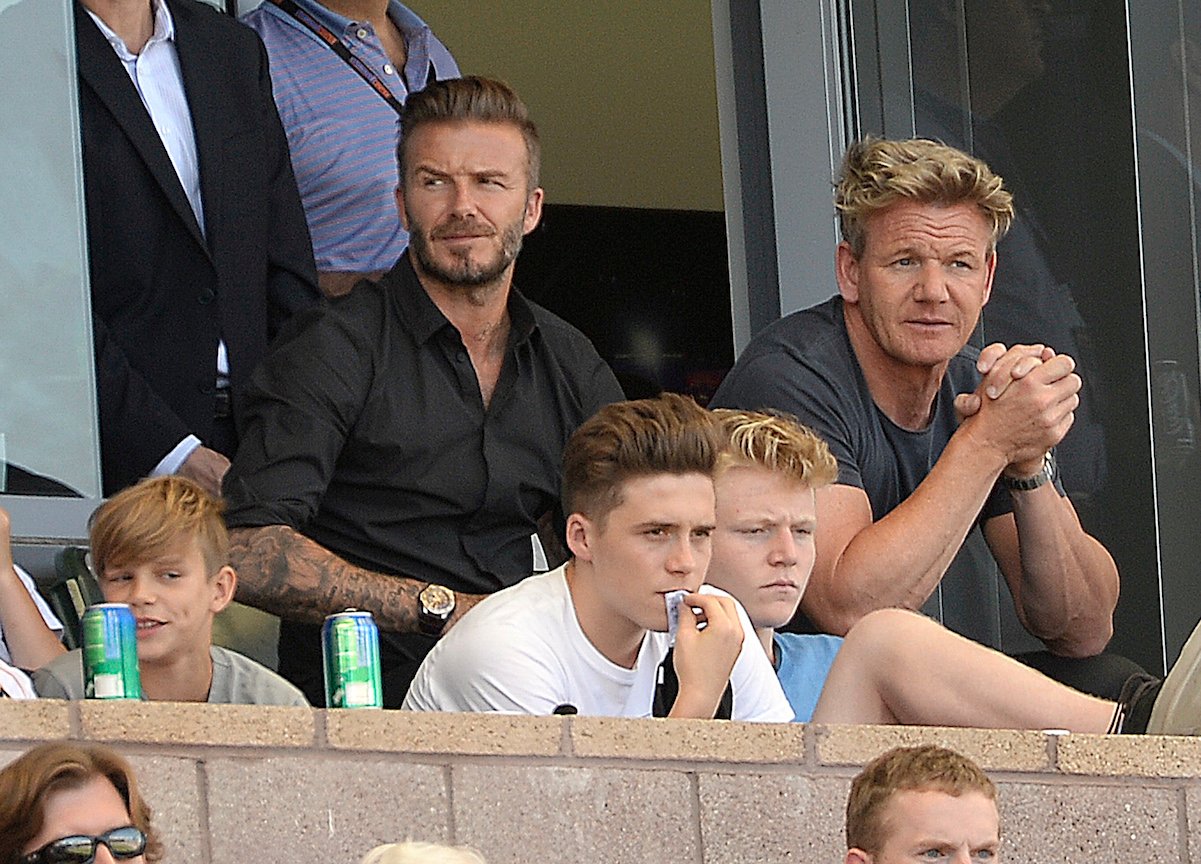 "The connection is our ambition to get all eight children through school, college, university…As having been decent parents," Ramsay said. "That's hard. We feed off each other." Ramsay noted, however, that his children are not allowed to date any of the Beckhams. Beckham and Ramsay's bromance stretches into their family lives as well; raising their kids together makes them ultimate #friendshipgoals.