Gordon Ramsay Doesn't Spare Daughter From Harsh Criticism in Her New TikTok Cooking Video
Gordon Ramsay's daughter is his latest victim on TikTok, as the celebrity chef commented on her cooking.
Gordon Ramsay is well known for his, shall we say, signature style of criticism. His blunt tendency to tell burgeoning chefs exactly what is wrong with their approach and their dish has made him famous across the TV food world.
The chef is now globally renowned for his own cooking talents as well as his ability to add flair and drama to any of the many cooking shows he's served on as a judge. One might think that his flashy and brazen personality is souped up for the entertainment value, but a TikTok video of Ramsay responding to his own daughter suggests otherwise. 
Gordon Ramsay was headed for a different career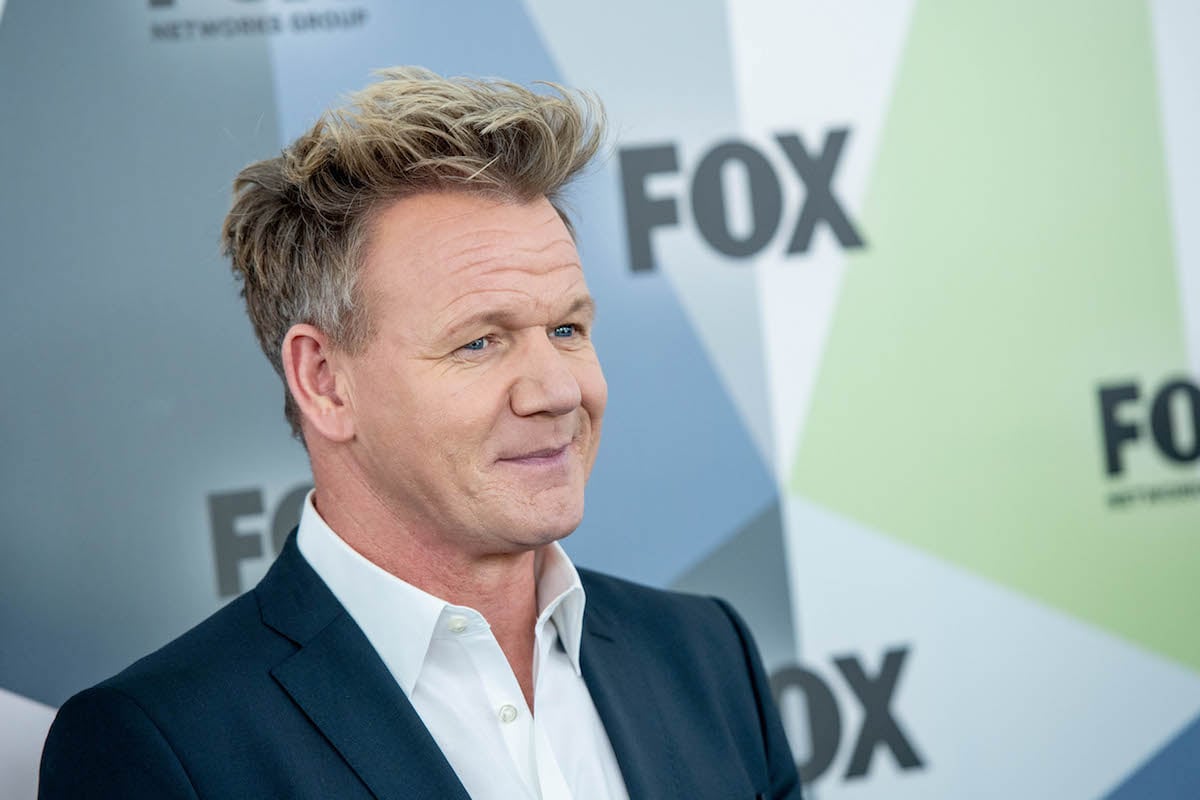 Ramsay was raised in Stratford-upon-Avon, a small English town famous for being the birthplace of William Shakespeare. His childhood was marked with abuse from a father he described as a "hard-drinking womanizer" in his autobiography.
Young Ramsay escaped from the daily struggles through sport, specifically soccer. This wasn't just a casual pastime for a troubled kid; Ramsay was very good at the game and had caught the eye of top professional recruiters by the age of 15. Ramsay was even recruited to train with the Glasgow Rangers, but a terrible knee injury dashed his dreams early.
Instead, Ramsay returned to school and started working on a degree in hotel management. He got into catering by "complete accident," but the path would end up bringing the feisty chef they know and love so well to the spotlight. 
Tough love is Gordon Ramsay's style
In 1996, he had a spot on the BBC's MasterChef, and his TV persona was born. Over the years, he would appear on Boiling Point, Hell's Kitchen (both the BBC and American versions), and Kitchen Nightmares.
In 2010, he became one of the primary judges on the U.S. version of MasterChef and even took a (softened) turn at judging children on MasterChef Junior. Through all of these appearances, Ramsay has honed a very specific style of critique that is often deemed harsh. 
It turns out that at least some of that personality spills over into his real life. The chef is one of the top paid food stars in the business, but he once explained that he works hard to make sure his kids aren't spoiled. For example, his kids "don't sit with us in first class.
They haven't worked anywhere near hard enough to afford that. At that age, at that size, you're telling me that they need to sit first class? No, they do not. We're really strict on that." 
Gordon Ramsay criticizes his own daughter's cooking
In early August, Ramsay shared a TikTok video featuring him doing what he does best: turning up the heat on a chef in need of some critique. It turns out that the chef in question was Ramsay's own daughter, 20-year-old Holly.
Using a recipe from her famous father's restaurants, she was making potato gnocchi. Ramsay was less than impressed with his daughter's technique and was unafraid to let her know about his displeasure by creating a side-by-side video of her efforts and his response. 
"What are you doing young lady?" Gordon asked as she started cooking the potatoes in a pot of water. "Peel the potatoes, c'mon. Really?"
A little while later, he's heard saying, "Young lady, you should know better." He later added, "Shame on you, Holly!"
The chef shared the video and captioned it "Holly !! I thought I taught you better."
Those who are feeling sorry for his daughter should know that the video is part of a larger joke. Ramsay has been posting a series of TikTok videos critiquing other social media users for their cooking abilities, and extending it to his own daughter was a way to further the "fun."