Gordon Ramsay Once Had a Terrifying Near-Death Experience Prepping For a Show
Gordon Ramsay is a tough-as-nails chef that is known for cooking up delicious meals while also instilling fear in the hearts of his co-workers and cooking students. The Scottish chef has published several cookbooks and is also the owner of a few different restaurants. But it is his bunt and brutal personality, as well as his exceptional cooking skills, which led him to be the star of several different TV shows.
His hot-headed temper is usually what makes others shake with fear. However, there was a time when Ramsay was the one being scared nearly to death. The famous chef had a terrifying near-death experience that took place while preparing for his show.
How long has Gordon Ramsay been on TV?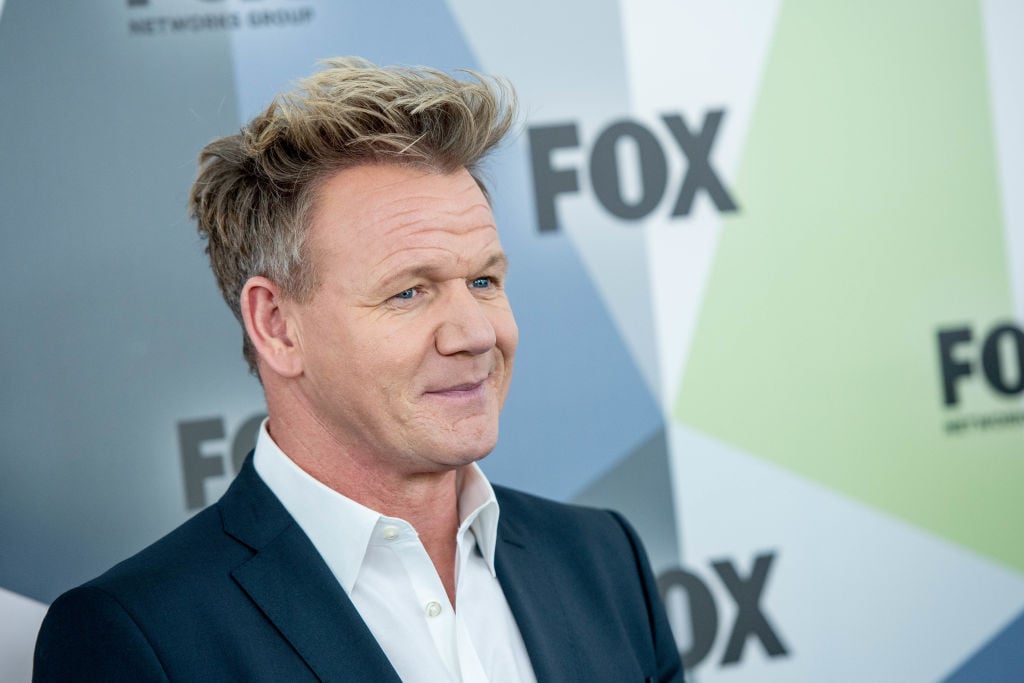 Ramsey first appeared as a judge on BBC's popular cooking show, Master Chef in 1996. A few years later, he had appeared on the BBC again when he starred in a documentary entitled Boiling Point. During the documentary, fans were able to see Ramsay during a very stressful time in his life while he was preparing to open a new restaurant. Fans also got to see just how hot-tempered he could be sometimes and they seemed to really love the fact that he was acting like a "real person" instead of pretending to be someone else just because there were cameras present.
By the early 2000s, Ramsay was starting to make a name for himself in the television world. He gained his notoriety when he became the star of Kitchen Nightmares and Hell's Kitchen. Since then, he has gone to star and appear in over twenty different shows. One of his most popular shows is Hotel Hell, where he works with the owners of struggling hotels to make them nicer and more appealing to guests.
The F Word is where people really got to see Ramsay's aggressive personality shine. On the show, he would invite aspiring chefs to cook a wide range of meals for 50 different customers and let the customer judge whether or not the food was good or not.
Gordon Ramsay had a near-death experience while preparing for his show
When Ramsay was preparing to gather up supplies for his show, The F Word, he found out the hard way that hunting for animals can sometimes be pretty dangerous.
According to The Telegraph, Ramsey was hunting for puffins in Iceland so that he could cook them on his show. The infamous chef had accidentally lost his footing and slipped off of a cliff, falling over 200 feet and landing in sub-freezing water. Because Ramsay was wearing a winter-ready outfit, he had a hard time trying to swim in the icy waters.
"I remember thinking, "Oh f***. My boots and my waterproofs were dragging me down. I'm an extremely good swimmer, but I couldn't get to the surface," Ramsey recalled. "I was panicking and my lungs were filling with water. When I got to the top after getting my boots off I was dazed and my head was totally numb."
Luckily, Ramsay was able to get to the surface of the water after about 45 seconds and his film crew was close by with a rope to pull him out of the water. During the fall, he only sustained a few cuts and bruises. The worst injury that he had gotten from that trip was when a puffin bit him on the nose and he had to get a few stitches.
What is Gordon Ramsay doing now?
Today, Ramsay is still working hard and entertaining millions of people with his culinary excellence. Recently, he signed on to star in a brand new show on the National Geographic network called Gordon Ramsay: Uncharted. The new show features the 52-year-old chef traveling to various parts of the world to learn about the culture and the food of different countries.