'Gordon Ramsay: Uncharted' Shows a Side of the Chef Normally Unseen On-Screen
Gordon Ramsay has made a name for himself as the foul-mouthed and no holds barred critic that runs Hell's Kitchen on the Fox network. Along with Master Chef, Kitchen Nightmares, and other appearances, Ramsay's most recent venture has him in the spotlight to be critiqued about cooking methods he's never tried before.
In his other shows, Ramsay has been an unforgiving critic. No aspiring chef is off-limits, not even his own daughter Holly. Ramsay eviscerated her technique on her TikTok video showing a low-carb option to one of her father's recipes with the caption "I thought I taught you better."
Ramsay's new show Uncharted gives viewers a whole new perspective on his character, his influences, and his ability to reign in his temper. 
Ramsay steps out of his element on Gordon Ramsay: Uncharted
NatGeo has recently signed on for a third season with Ramsay's show Uncharted. The show first aired in the summer of 2019, only a couple of months after Anthony Bourdain left a void in the world of travel and cooking.
While some fans believed this release date to be in poor taste, the show itself appears to have redeemed this opinion and made it clear that Ramsay brought his own unique personality to the show. 
Uncharted combines Ramsay's love for adventure with his love for cooking. Instead of being the relentless critic, he steps into the role of a curious traveler. He not only tries the cooking methods of signature dishes in the places he visits but also shares important points about the culture that created those dishes.
Nothing and no one will slow Gordon Ramsay down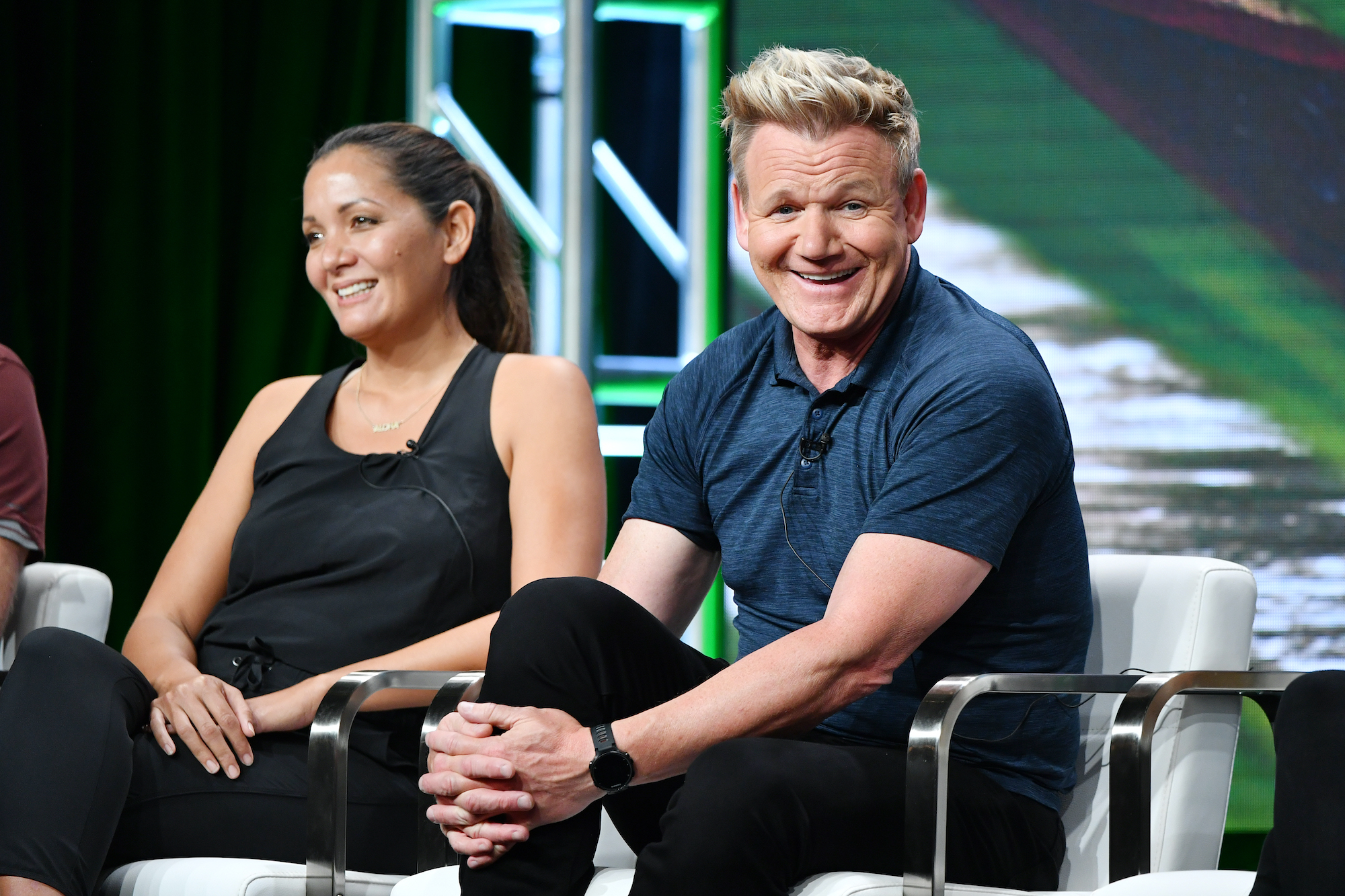 RELATED: Gordon Ramsay and David Beckham Have the Sweetest Bromance
Despite a pandemic, lockdowns, and all manner of issues that have slowed down content for other shows and creators, Ramsay continues to dole out quality content. His recipe videos continue to go viral and inspire home chefs of all kinds.
He still shows up to criticize social media cooking videos as well as putting out recipes for popular takeout menu items, seasonal dishes, and ideas gathered from his travels on Uncharted. 
In the wake of two successful seasons on Uncharted, Ramsay seeks to recruit young aspiring chefs to join him on his travels. His persona on this show is open, friendly, and much softer than his persona on other shows.
The application process for those that hope to see this persona in person is extensive. The questions range from influences to hopes and fears of the applicant. These questions leave fans curious as to which Ramsay persona they'll encounter if chosen for the opportunity to travel and learn with him. 
Finding influences in interesting places
Ramsay's recent videos on social media aren't all about promoting Uncharted and delivering his brand of harsh critique to other chefs online.
He also gives recipes and talks about the cultures they come from, many of which he's traveled to on his show. But Ramsay didn't always have an iron will in the kitchen.
Marco Pierre White once made Ramsay cry and Ramsay admitted that the incident happened. White has experiences accusations from other notable chefs, including Mario Batali.
While Ramsay has never thrown a pan of hot risotto at anyone (one incident with White described by Batali), he does throw plates frequently. 
Gordon Ramsay's alternate persona shines
It isn't only Uncharted that showcases Ramsay as a friendly and curious traveling chef. Many of his social media recipe videos show him outside or in a home setting cooking up something fabulous. He shows steps with a smile on his face and kind words for viewers.
Fan comments flood his recipes with love and praise unlike the pushback received on his usual critiques. Fans are beginning to speculate whether or not the new Ramsay is here to stay.