Gordon Ramsay Once Revealed That He Will Never Allow His Kids to Date Any of the Beckhams: 'We've Promised'
The Ramsays and the Beckhams are two of Britain's favorite families -- but their kids will never date.
Gordon Ramsay might be an award-winning chef by day, but he's a family man from the moment he leaves the kitchen. Ramsay and his wife, Tana Ramsay, share five kids. And while the couple is good friends with David and Victoria Beckham, Ramsay has already said he'll never let his children date one of the Beckham kids.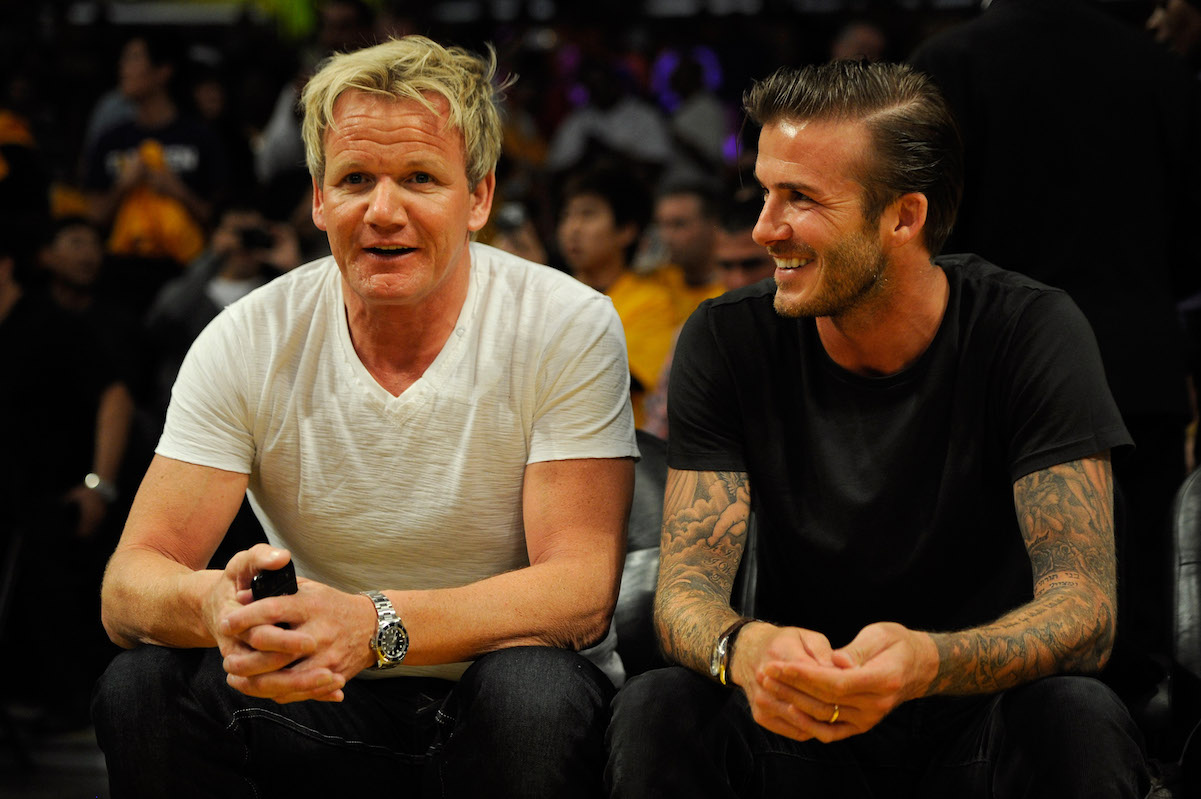 Despite fame, Ramsay has always kept his family in Britain
Ramsay is a father of five, and being a family man has always been important to him. Still, he balances a large family with massive fame; Ramsay is arguably one of the most famous celebrity chefs in the world. Many of his television shows have been filmed in the United States, from Kitchen Nightmares to Hell's Kitchen to Masterchef, with the latter two taking place in California — thousands of miles from his family in the United Kingdom. Still, Ramsay has always settled his family in Britain, enrolling his children in school there and making sure to work around their schedule.
Ramsay was determined to give his kids a better life than his own
Ramsay's biggest reason for keeping his family in the U.K. was that he wanted his kids to have a better life than the one with which he was raised. Ramsay once revealed to The Sun that his upbringing was a "sh*t mess."
"I went to a dozen different schools and that completely screwed me over," Ramsay said. "I was always feeling awkward – another school, another house, another council estate." Ramsay said he and his wife have been strict about making sure their kids work part-time jobs and focus on school.
Ramsay says his kids have promised not to date any of the Beckhams
Gordon and Tana Ramsay have something in common with David and Victoria Beckham: They want their children to be raised with as normal of lives as possible. And that's helped two of Britain's most famous families grow closer through the years. Still, Ramsay refuses to allow any of his kids to date the Beckhams.
"We've promised that no one dates anybody," Ramsay told The Sun. "If Holly [Ramsay's daughter] said, 'Yeah, Brooklyn and I…' It would be, 'No, Holly.'" Though Ramsay didn't go into detail about why the kids can't date, it's possible that the dynamic between the families is too good to risk messing up. "We feed off each other," Ramsay said of his friendship with the Beckhams.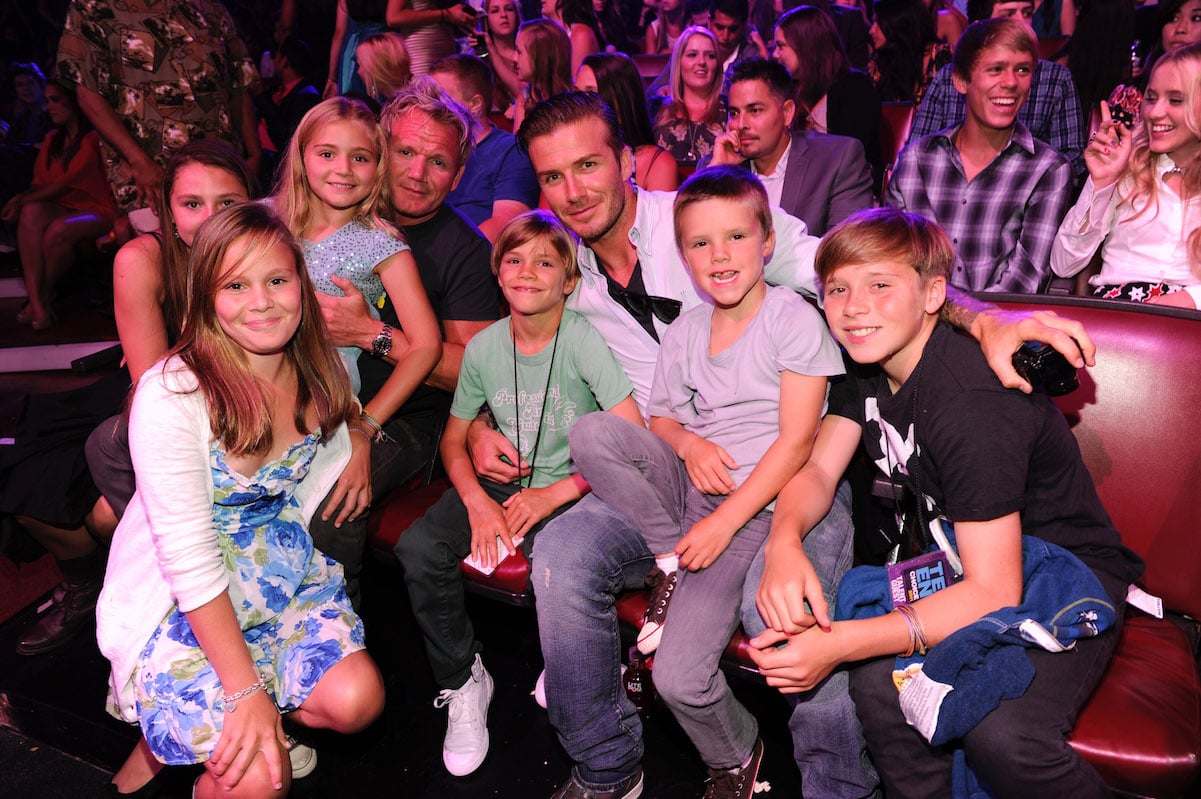 Ramsay and his wife have since added to their family
In 2016, Ramsay and his wife revealed that Tana's pregnancy ended in a stillbirth after losing the baby at 21 weeks. Still, the couple wanted to grow their family, and they continued trying. In 2019, the two welcomed their son, Oscar, who has added so much joy to the family. Oscar is nearly 18 years younger than his youngest sibling, but the kids adore him, with Ramsay's daughter Meghan once calling Oscar her "little best friend."