'Gossip Girl': Why Chace Crawford and Penn Badgley Say the Show Was 'Ahead of Its Time'
Actors Chace Crawford and Penn Badgley are well known for their roles in hit CW teen drama Gossip Girl. They recently reunited (virtually) to talk about the series, as well as their current projects. Here's what they had to say about how the show depicted technology and more.
Penn Badgley and Chace Crawford starred in 'Gossip Girl'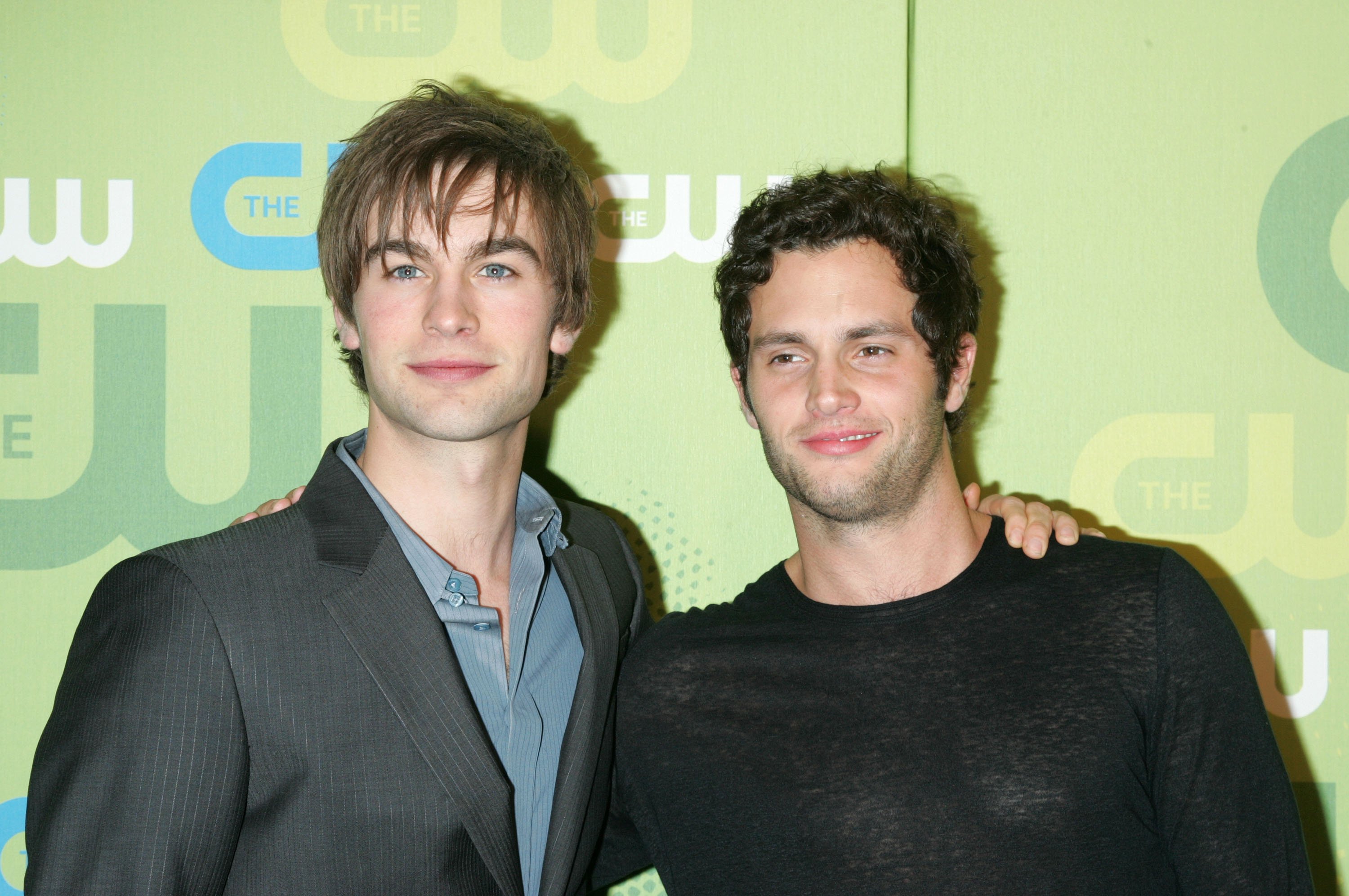 Crawford (left) portrayed Nate Archibald in Gossip Girl. Nate begins the series as a wealthy high school student who has fallen in love with his girlfriend's best friend. Also infatuated with her? Badgley's Dan Humphrey, a scholarship kid who finds his way into the central group of characters in more ways than one.
Both actors were just making a splash on the scene when they were cast in Gossip Girl. The series, which aired from 2007-2012, was one of Crawford's first, and his first leading role in a TV series. For Badgley, who got his start younger, it came at a turning point in his career, making him (and the rest of the stars) a household name.
Their shows 'You' and 'The Boys'
Years after the show came to a close, Badgley and Crawford reunited for a Variety Actors on Actors interview. Though Dan and Nate were portrayed as very different, they found many similarities in the characters that they're currently playing on TV (via streaming services).
Badgley stars in You, a Lifetime-turned-Netflix Original hit about a serial killer who believes he's just a good guy looking for love. Meanwhile, Crawford portrays The Deep in the Prime Video series The Boys. His character is an aquatic superhero, who isn't exactly as honorable as the title he's been given.
'Gossip Girl' was 'escapism'
For both actors, these roles are their most notable since Gossip Girl. While Crawford draws a parallel between Dan and Badgley's You character, Joe, calling him "almost like an odd continuation of Dan," a lot has changed in the landscape of TV since GG was on the air.
Badgely said that at the time, fans were drawn to the "escapism" of GG. "It seemed like it struck a certain cultural chord because it was this aspirational, fantastical vision of excess and wealth." He added, "Now, we're interested in deconstructing those systems of privilege." Crawford chimed in, "Gossip Girl was edgy back then!"
'Gossip Girl' was 'ahead of its time' in 1 way
Neither Crawford nor Badgley appears enthusiastic when discussing a Gossip Girl watch party, though both admit it would be "interesting." However, Badgley does see the entertainment value, saying, "Dude, if we live-tweeted a viewing of any episode of Gossip Girl, people would love that."
This led them to discuss how technology — and, specifically, social media –evolved rapidly during the time the series was on the air. "It was, in a way, a futuristic concept," said Badgley of the communication used in the show, calling it "social media before social media." Crawford agreed, saying, "It was ahead of its time."
A 'Gossip Girl' reboot is on the way
The original series still has a lot of fans. It's currently available to watch on Netflix in some countries, though it will leave the streaming service in the U.S. for its new home on HBO Max. This will likely happen before the upcoming Gossip Girl reboot, which does not yet have a release date.
HBO Max had to push back much of its pending content due to the coronavirus (COVID-19) pandemic. However, much of the main cast has been announced. Neither Crawford nor Badgley is on board officially, but both have discussed the possibility of returning in a smaller capacity.