'Gossip Girl' Episode 1 Recap: The Sequel Series Quickly Solves Its Millennial Problem
It's finally here. Gossip Girl returned with a new series that's a continuation of the original. While set in the same universe, the HBO Max show focuses on different characters. Though the title should bring in fans of the original, the focus on another generation could alienate them. Here's how Gossip Girl Episode 1 remedied this. (Spoilers for 'Gossip Girl' Episode "Just Another Girl on the MTA.")
The original 'Gossip Girl' featured millennials
When Gossip Girl premiered in 2007, it featured millennial actors playing (slightly younger) millennial characters. Naturally, it was targeted at that age demographic: Teenagers and young 20-somethings fascinated by "Manhattan's elite," as the titular narrator (voiced by Kristen Bell) described the wealthy Upper East Siders.
Almost a decade after the original went off the air, the sequel series focuses on a new generation: Gen Z. Where their predecessors sent text tips from their flip phones, these rich teens curate content as influencers of the social media age. And that's not the only thing that's different about them.
How the new series integrated the old characters
Gossip Girl Episode 1 begins with a teacher. Kate works at Constance Billard and quickly learns that all of their jobs are on the line. The students wield their power (and money) to get whoever they want fired. So one teacher tells the others about Gossip Girl, which she knows about from her own time as a student there.
The woman in question references a couple of her classmates, including Nate and Dan. After Kate and her fellow teachers read the archived blog, they name-drop Serena, Blair, and Chuck, too. For a show that hopes to attract millennials and Gen Z, these mentions could be enough to keep the older generation interested — for now.
What else happened in 'Gossip Girl' Episode 1?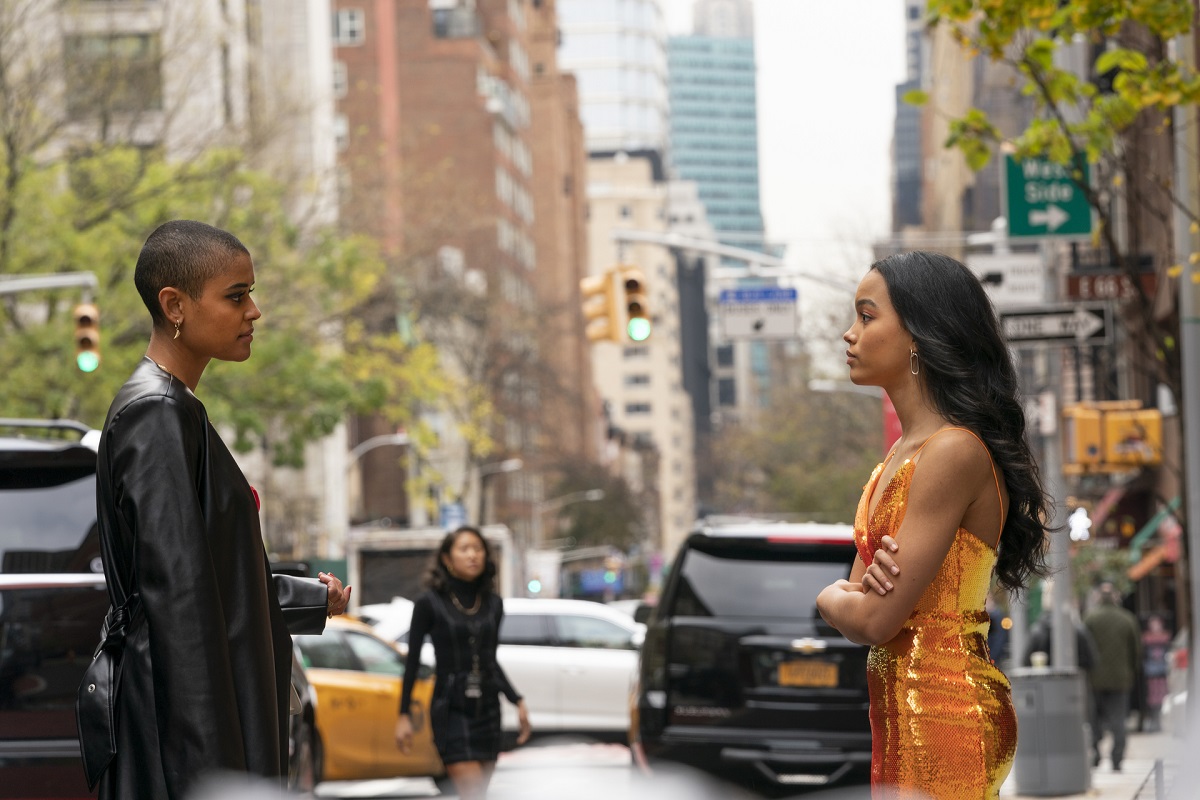 After the teachers realize what they have on their hands, they become Gossip Girl. That's right, there's no real mystery here — at least, not yet. But the secrets the teens are hiding begin to come out, starting with Julien's. The queen B of Constance, she gets her younger half-sister, Zoya, into the school, in hopes of bringing her into her friend group.
As admirable as her intentions may seem, it's just not that easy. As Gossip Girl sows the seeds of distrust between the two, Zoya realizes her sister is more interested in appearances than friendship. Meanwhile, Julien's boyfriend, Obie, also sees her for who she is and decides to end things.
Julien rules the school flanked by her best friends Luna and Monet, who style her and do her makeup as she maintains her brand as the kind yet untouchable influencer. Rounding out the group are Audrey, Aki, and Max. The first two are in a relationship that's hit a bit of a slump. But the latter looks like he wants to help shake things up.
With Gossip Girl keeping them in check, the world as these teens know it has been turned upside down. What's more, there's also the likelihood of parental drama on the horizon: Zoya's dad is about to reach out to Julien's but decides against it. There's got to be more to the story there, especially as far as their mom is concerned.
RELATED: 'Gossip Girl' Premiere: Does HBO Max Air the Series Weekly?