'Gossip Girl' Episode 2 Recap: Back-to-School Events Bring Back-to-Back Drama
If the premiere drew you in, get ready for even higher stakes in Gossip Girl Episode 2. "She's Having a Maybe" introduces a couple of new characters, along with some unforeseen challenges. Learn everything that went down in the second episode of the HBO Max series. (Spoilers ahead for Gossip Girl Episode 2, "She's Having a Maybe.")
2 nights, 2 events, and a lot of drama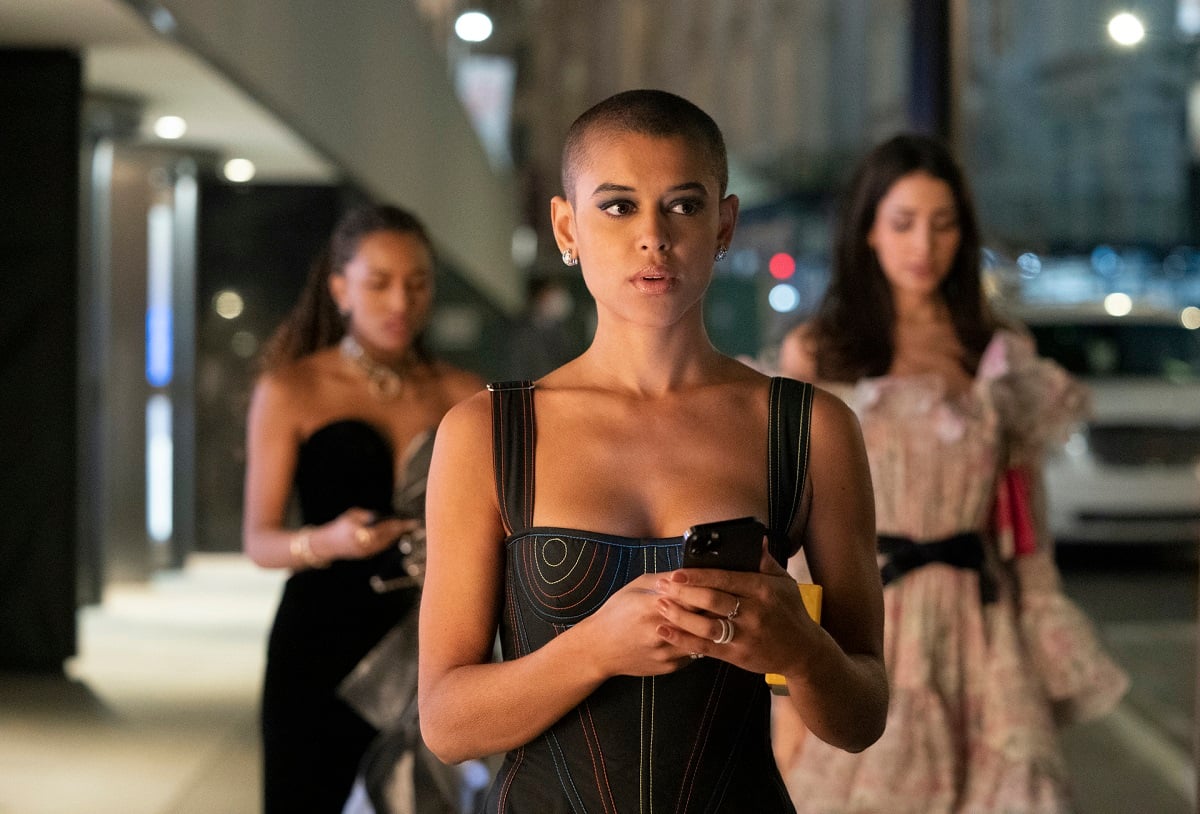 Many of the best Gossip Girl episodes of the original series revolved around events. There's always something big going on in this world. This time, it's actually a double feature: Parent-teacher conferences, followed by a black-tie fundraiser event for classroom supplies.
Julien isn't giving up on Obie just yet. She wants to make things work, but he's not interested. Instead, he asks Zoya to hang out. But she's grounded and won't commit to a date. Unbeknownst to her, he's the reason she gets free tickets to the event. That's where everything comes to a head with Zoya, Obie, Julien — and the girls' fathers.
The Max, Audrey, and Aki triangle continues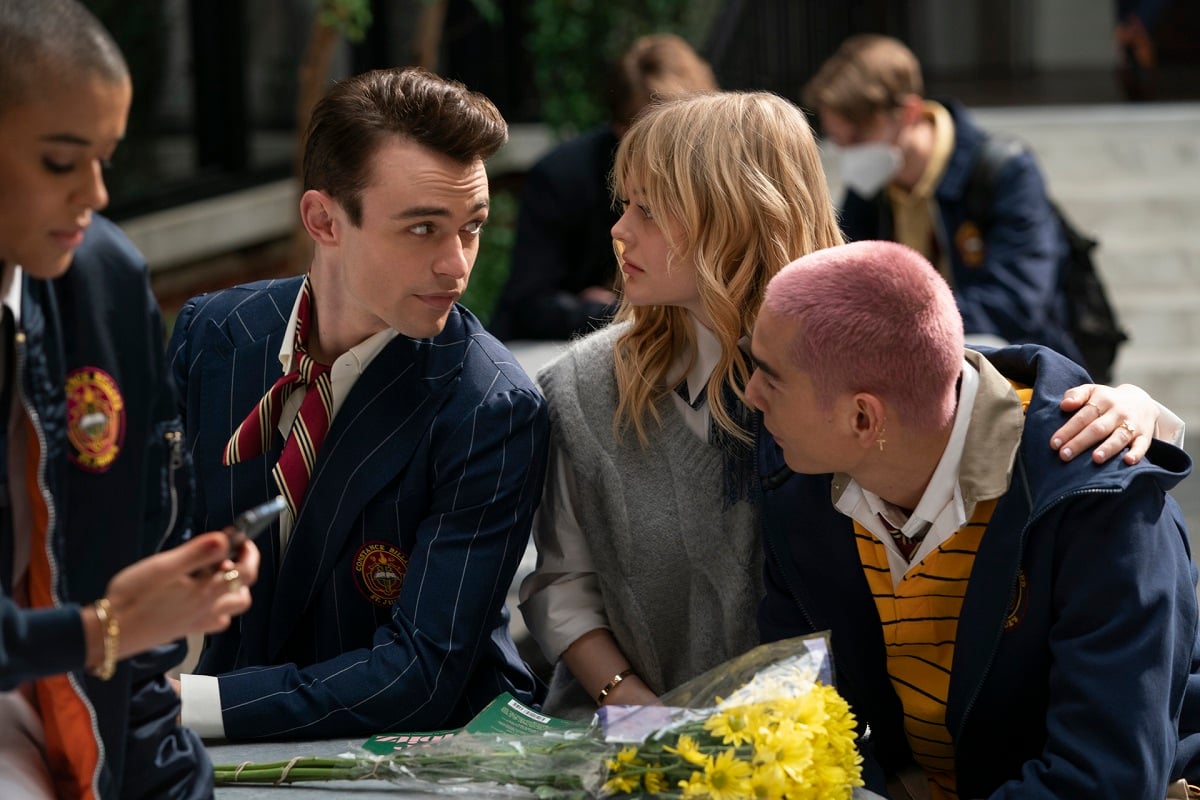 Meanwhile, Max finds a challenge he's after — a teacher. After Rafa turns him down during a night out, Max plans a run-in in the wild — well, a bathhouse, that is. To make Rafa jealous, Max brings Aki along, and the two share a kiss that Aki likes more than he expected. At the fundraiser, Max tries once more, and Rafa tells him he's going to have to wait until he graduates.
The most powerful arc of the episode introduces a new character. Audrey's mother, Kiki, has been coping with her divorce by self-medicating and spending time in her room. Sick of her mom's lack of participation in her life, Audrey convinces her to attend the fundraiser.
But at the event, Kiki drinks too much. An embarrassed Audrey loses her cool while Aki defends her mom. Audrey and Aki argue. The next day, Kiki admits to her daughter that her company has gone belly up. They're in financial trouble. Oh, and Audrey slept with Max. At school, Aki apologizes with flowers.
Gossip Girl bounces back
As for the Gossip Girl of it all, Kate shares a photo of Zoya and Obie meeting up. But it backfires, and the account gets flagged. Desperate to get back in the game, Gossip Girl makes a deal with Julien: She gets "uncanceled" and provides Julien with some dirt on Zoya. That's when Kate learns why Zoya left her old school.
After the run-in with their dads, where Julien's father, Davis, learns about Zoya, she decides to get rid of her sister. With Gossip Girl's help, they all make their way to where Zoya and Obie are. But Julien sees how happy they are and decides to keep Zoya's secret to herself — and she makes sure Kate won't either.
Finally, Julien smooths things over with her dad. Then she does the same with Zoya. She convinces her sister not to unenroll and gives her her blessing to date Obie. So while they may not be friends just yet, they're not enemies — for now.